I just did the headlights on my DD ('98 Eagle Talon TSi AWD) and I was very pleased with the results! The kit was on sale for $18 at Advance Auto Parts this month and my headlights were looking pretty nasty, so I figured I'd give it a try. Holy hell, what a difference! My 2gb headlights were very yellow and were so bad my lights looked really dim on the road, but man did this clean them up!
With the lights being over a decade old, I was very pleased with how clear they became. Before I was using Silverstar Ultra's and it was like a regular bulb, now my lights are actually nice and bright.
The process didn't take too long, I spent about an hour on each light (I like to be thorough). The kit comes with a drill pad with velcro to hold on the different sand papers which include 500, 800, and 2000 grit, along with a buffing pad and some rubbing compound. I've seen some other kits in the past that have just the compound or sandpaper to hand-sand the lights, so I tried to clean them up with just rubbing compound a few months ago and talk about epic fail. I scrubbed them things for hours and it didn't do squat; sandpaper is a must, and the drill really makes things a hell of a lot easier!
The instructions suggest tapping off the lights, but I just removed mine as it made things much easier. I had a buddy hold the lights while I sanded the crap out of them. Then after I finished I hit them both with some Eagle One Clear Nanowax Spray (picked some up on sale a while ago) to make them really shine and hopefully give them a little protection. All in all a very nice turn-out. Well worth the $18 I spent to say the least.
Here's the comparison pictures:
(no spray wax on these yet)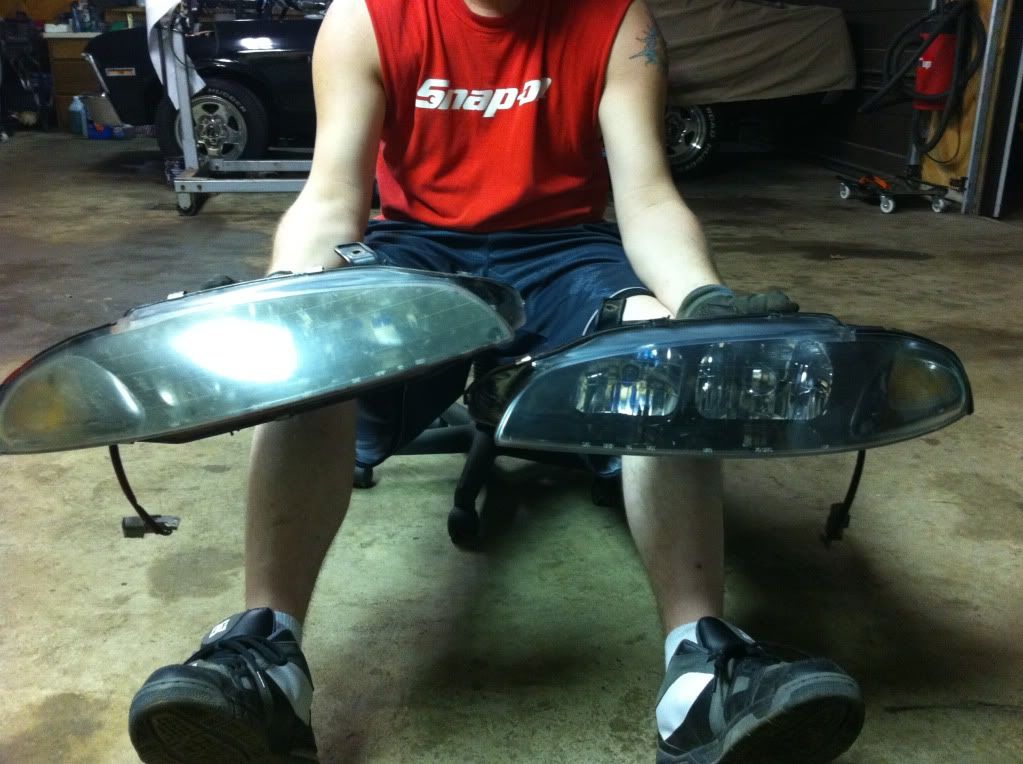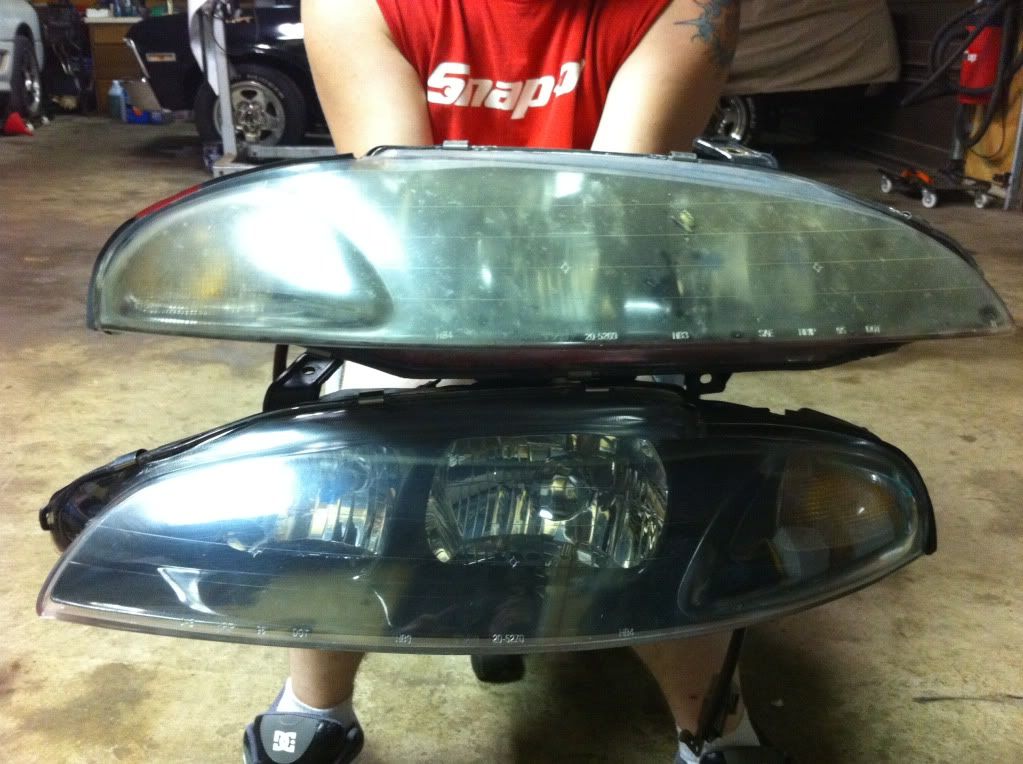 Some of them finished and back on the car (after spray wax; sorry it was dark):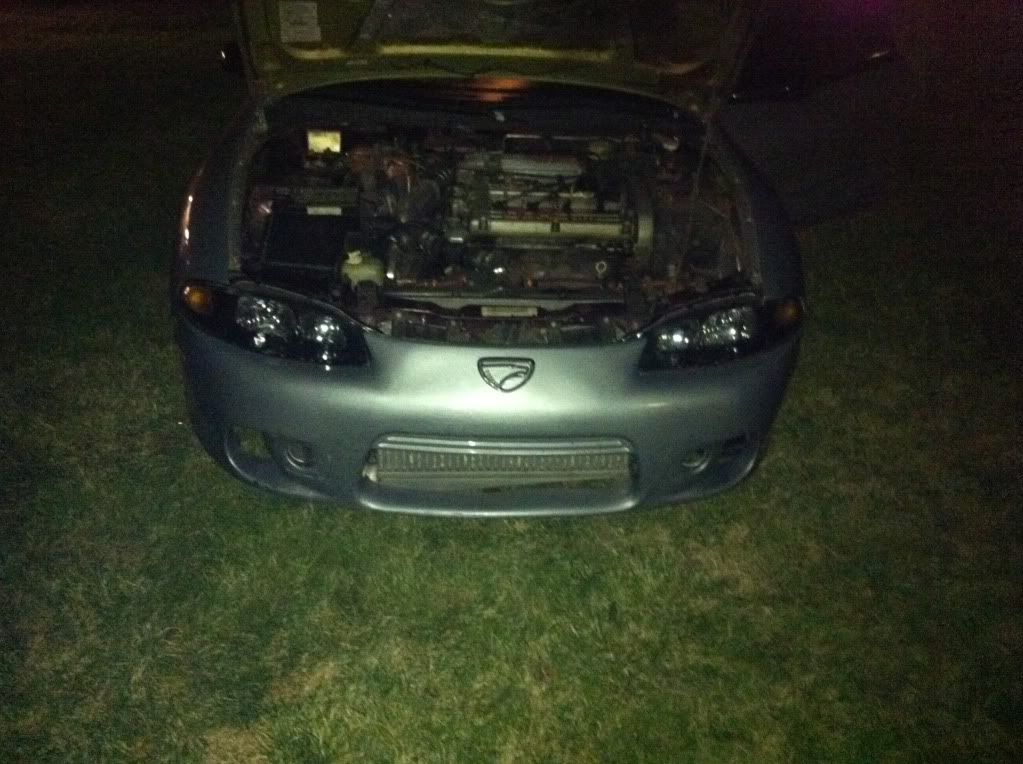 Overall I'm very pleased; highly recommended for making those old lights shine like new again!