Well I finally got around to making a good mount for my datalogger. I was using the flip cover that the palm came with but it always fell out, and blocked either my radio or AC controls. Works pretty good, its easy to see when you need it, and when you don't, just pull the bracket out.
I just used the closest thing to a rectangular peice of sheet metal I could find in my house. I'm not sure of the exact name for this peice but it's for holding wood together I think. Anyways, it works just fine. I put it in a vice and bent it to a 90 degree angle.
Next, I got some velcro strips and put two of them on the metal peice, and two on the back of the palm.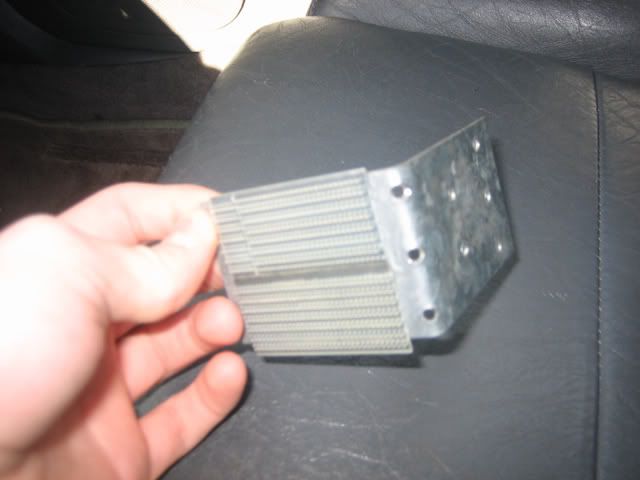 Then I just slipped it in the space between the center console and the center vents, facing upwards so that it doesnt block my A/C controls.
Finished Product... Overall a very cheap/easy way to make a good logger mount. Hope this helped, I noticed a lot of people looking for places to mount it.