So here is a little guide to installing solid carrier bearing bushings. I got mine through STM and they are made by a company called "Torque Solution". I know there are a few freelancers who make them from Aluminum and other materials, but this should be the same regardless.
Here are the bushings right out of the box:
One important thing to notice is that they are a 2 piece design. The top "washer" looking pieces go towards the body of the car. The lower pieces go on the underside of the carrier bearing.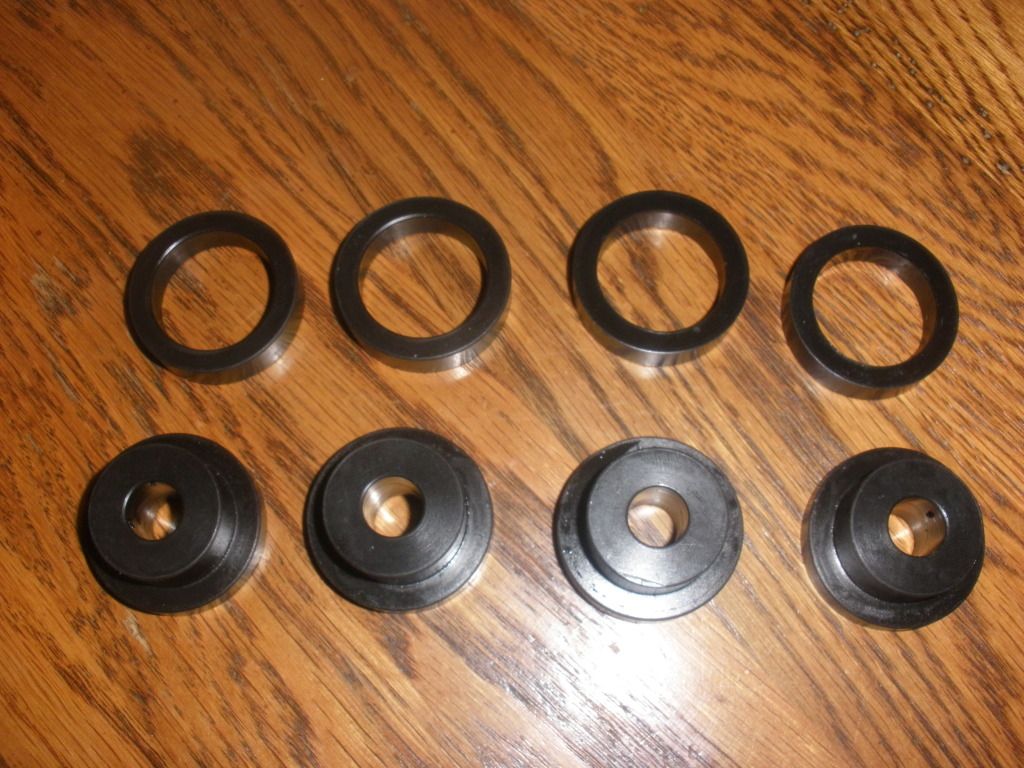 Here is a carrier bearing. You will have two of these, one near the catalytic converter (or where it should be) and one near the gas tank.
This is one of the bushings. The nut on the end is a 14mm but you must use a deep well socket or wrench to clear the stud.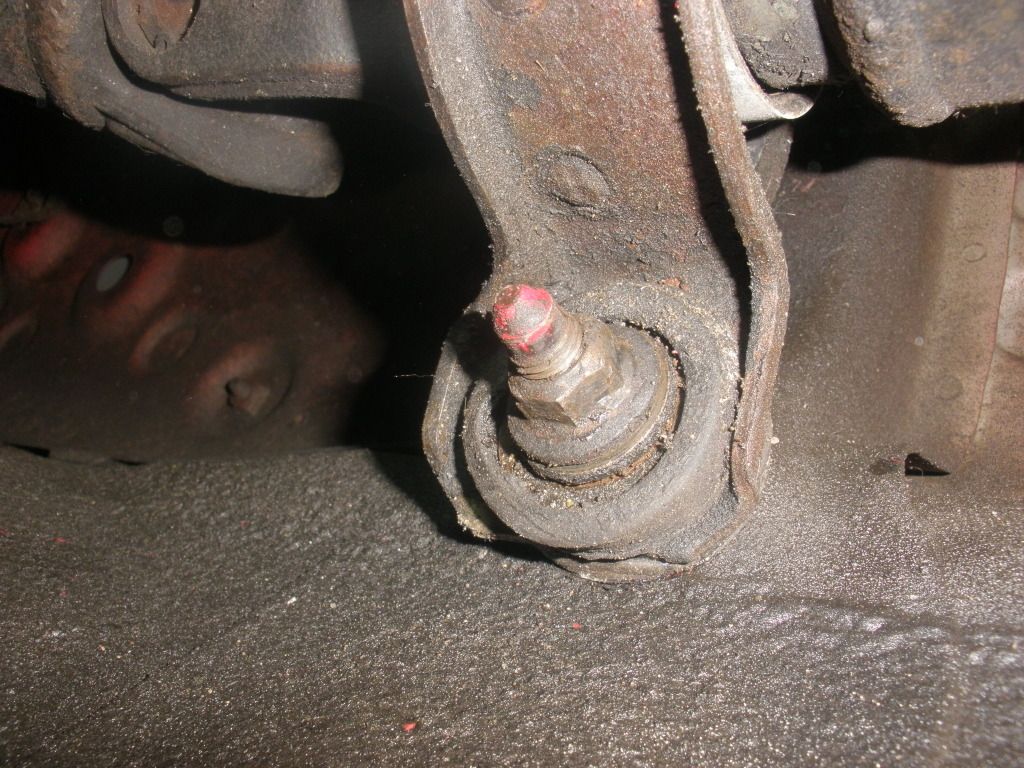 I would highly suggest doing one carrier bearing at a time so you don't have to support the driveshaft. You can drop the whole thing if you want, but it will just make it more difficult. Once you have the carrier bearing unbolted, the bushings will probably just fall right out.
Here is how to install the new bushings. Notice I have the lower part of the new bushing. This goes into the carrier bearing like so:
Once the lower part of the bushing is through the hole in the carrier bearing, pop the top piece on. If your careful, you can get the top piece to hold the lower piece on. Get the bushing over the stud and install the nut. Leave the nut loose enough that you can do the bushing on the other side. Once both are installed tighten to about 30 ft/lbs or until very snug. You can also use Loctite if you please.
This should be your end result on all four carrier bearing bushings.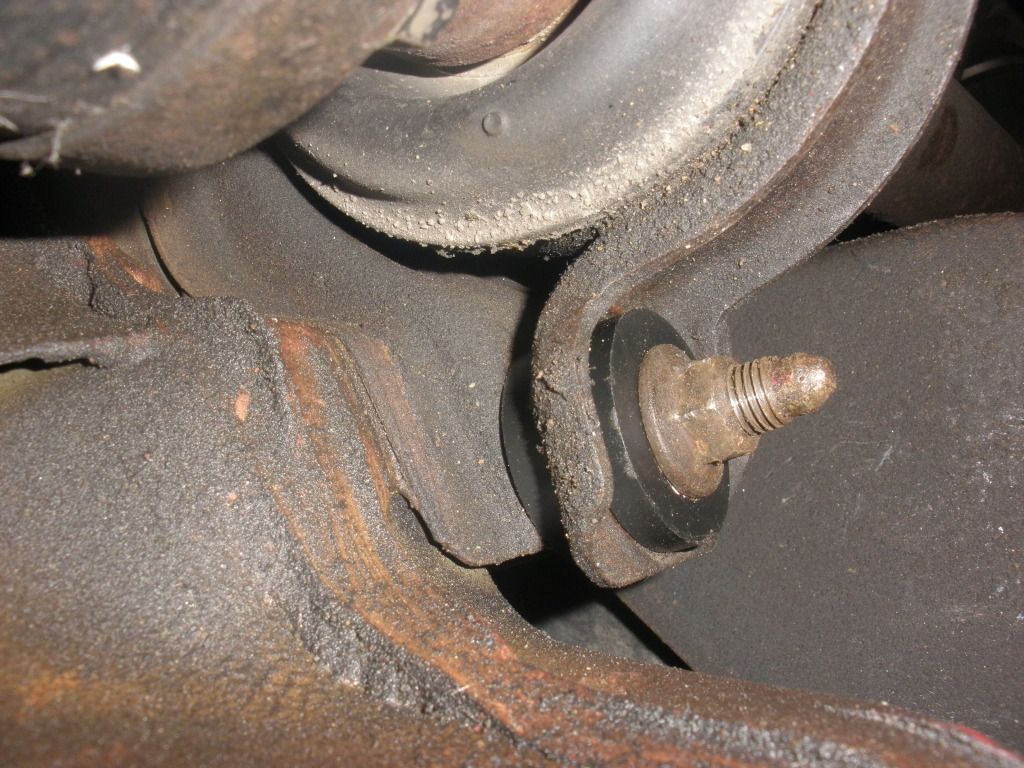 Here is the difference between the two. Mine actually weren't
that
bad. As you can see they are just rubber with a metal sleeve and metal washers.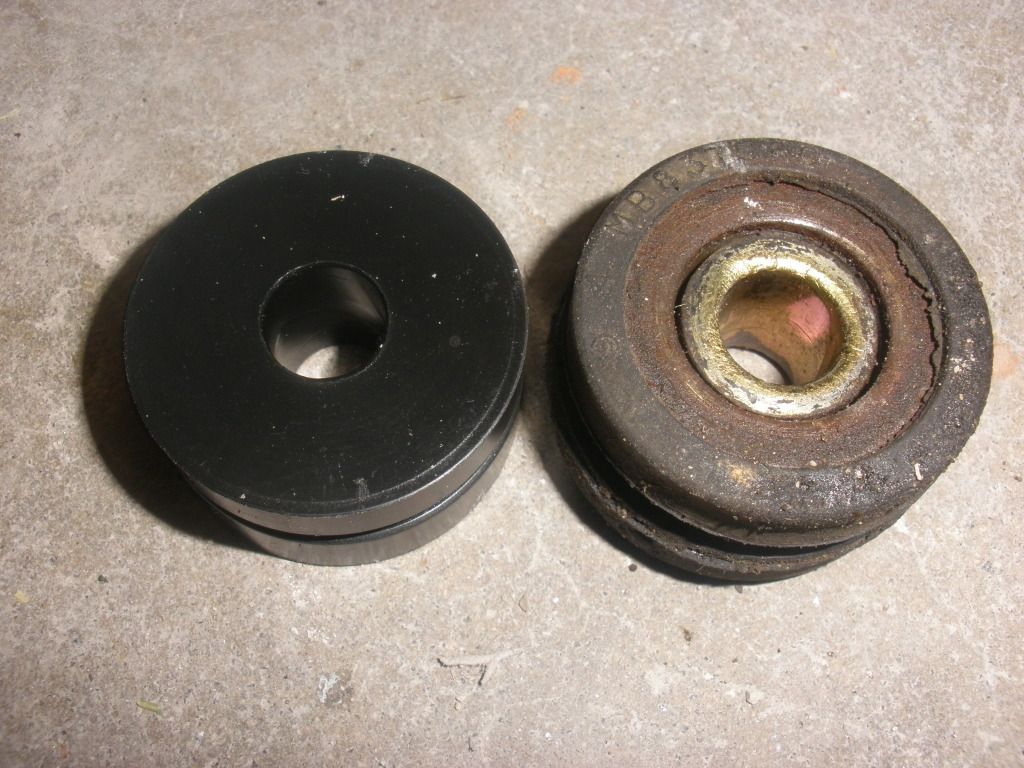 Now go out and enjoy the stiffer driveline in your car! Some people have reported increased driveline noise and vibration felt in the car. But that's a small price to pay for a solid driveshaft. Hope this helped!