So I had an intermittent no crank issue. Of course this turned into a no crank issue. The car is a 95 Auto AWD Talon. I checked everything starting from the starter and worked my way back to the ignition switch. The relay tested fine so I worked to the switch. I found that the ignition switch was not operating correctly so I changed it out with one that I had on a parts car. Well that one did not work either! So I took apart the switch and everything looked fine inside both of them. They are simple devices. Next thing I did was insert a flat head screwdriver in it while it was hooked up to manually test it. It worked! I put it back in the ignition switch and it was a no go. So here is how I fixed it:
Here is a pic of the switch where I manually tested it with a screwdriver (circled in green is where the screwdriver goes of course):
This is what I had to do to get the switch lined up properly so that it would activate: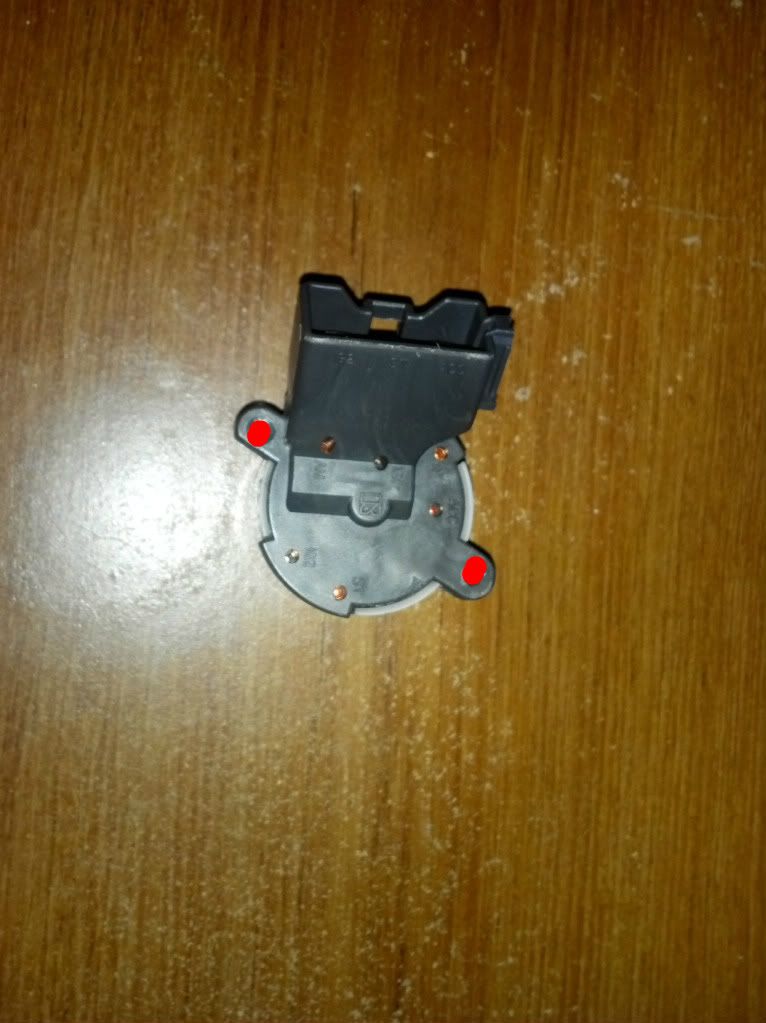 The red parts were "slotted" carefully using a drill and taking my time. When I installed it, I clocked it so that it would have extra travel to engage the "ST" signal. After this was done the car starts flawlessly.
Many might say just go and by a new one. I am cheap and feel that there is no reason to throw away a good working mechanism.
What caused this issue? I have some thoughts on this. There was slight compliance in the plastic housing that might have been caused by years of use. The square armature inside the lock cylinder might be worn out of spec (maybe this caused a loss of designed travel).
For whatever reason this issue happened, maybe this write up can help save a poor DSMer who just needs their car to start. Thanks