This is a guide to show you how to install a set of CompWorks fender braces. You will have to remove the fenders to complete the install This articles does not show those steps so please consult you Field service manual if you are unsure how to proceed.
Also I need to thank Zack (zaksgsx) for the photos and doing a large part of this write up! Thanks you sir!
Tools you will need:
Sharpie
17mm socket
12mm socket
1 3/8" hole saw
1/2" drill bit or step bit
Scribe or center punch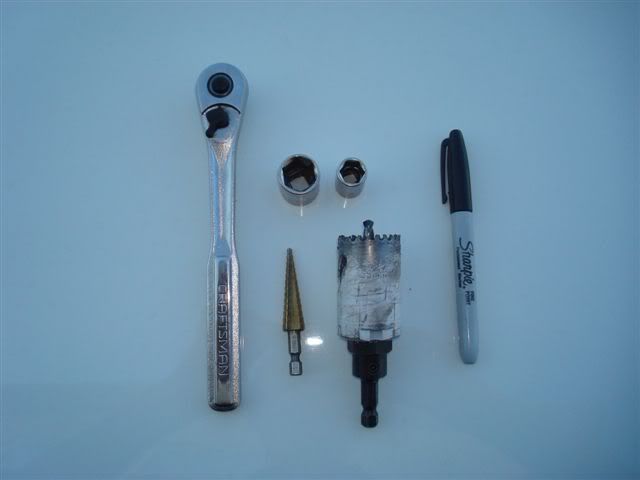 After fender is removed align bracket on door hinges and mark with sharpie or scribe where holes need drilled.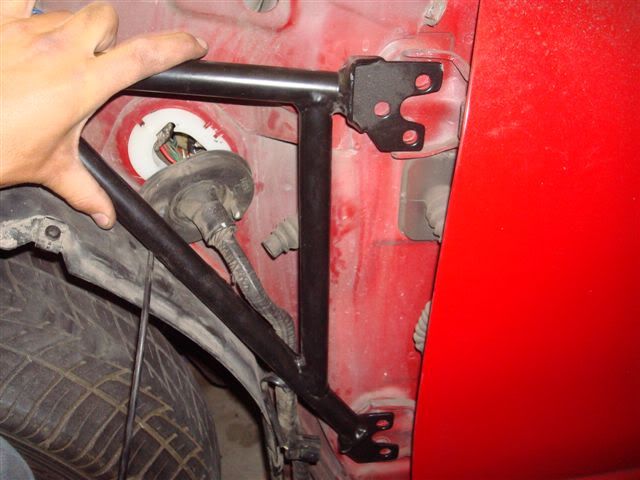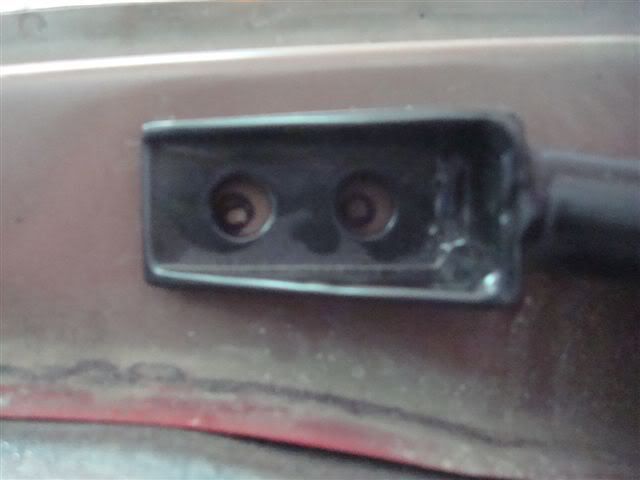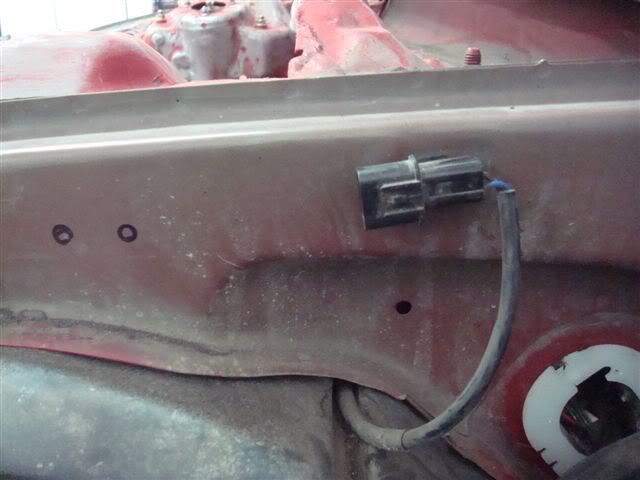 Remove ABS plugs from fender if equipped.
Use factory hole here ABS pug was as center point for the drill bit on the hole saw. Using slow speed and drill 1 3/8" hole. Take your time here!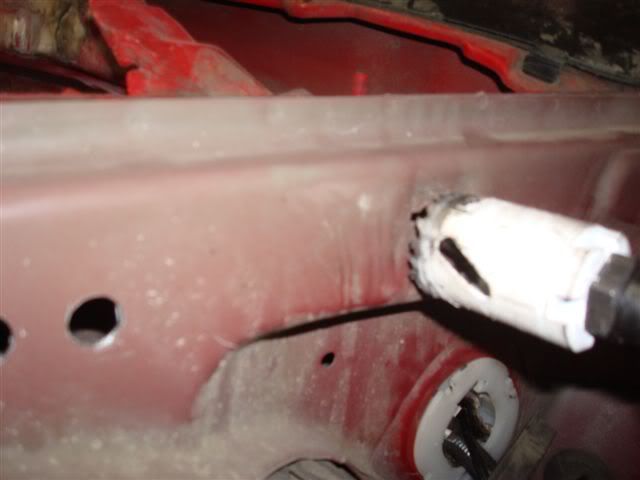 Center punch holes where marked with sharpie or scribe to prevent drill bit from walking. Then drill ½" holes.
Holes should be deburred and painted. Step not shown but do it! You don't want rust do you.
Insert supplied bracket with attached nuts into access hole. Engage threads but do not tighten yet.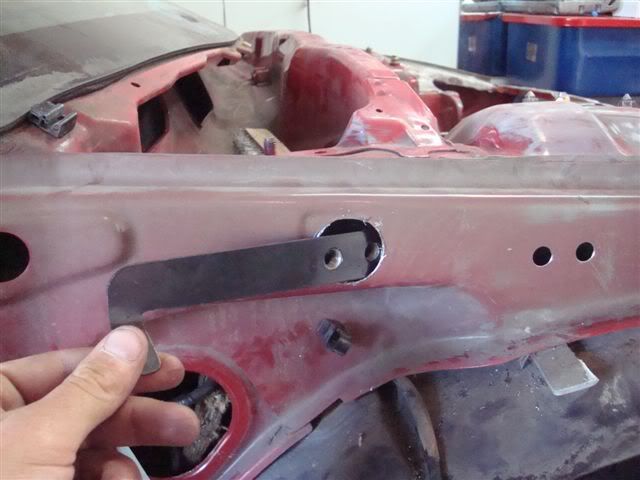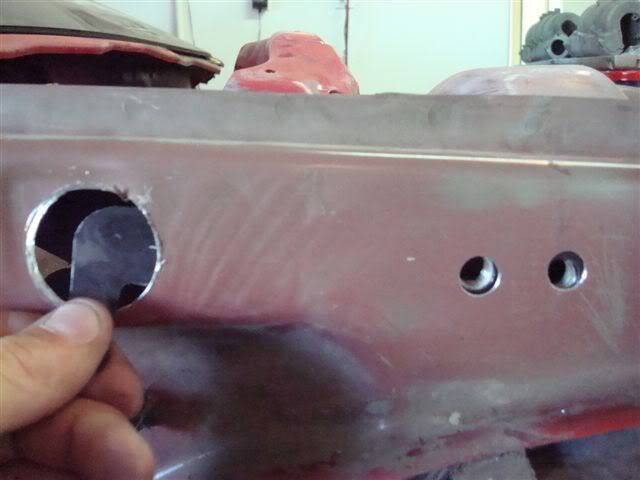 Uninstall bolts on door bracket while holding up door with knee or with help. The door is HEAVY so be careful. A second set of hands is highly recommended!!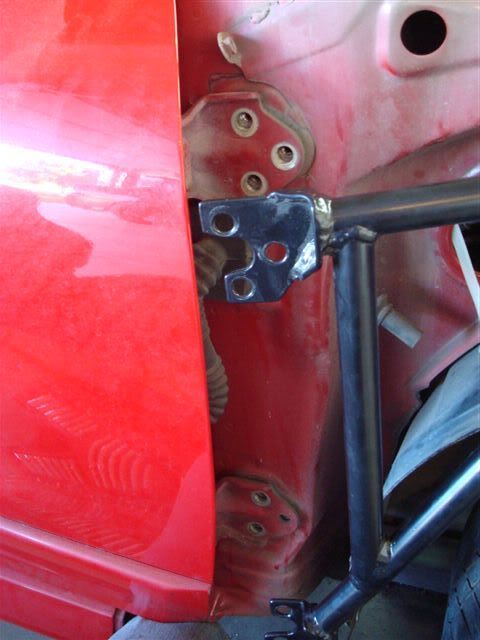 Reinstall bolts in hinges. Adjust door as needed to latch properly and have correct reveal. Torque door bolts down to 15 Ft-Lb's.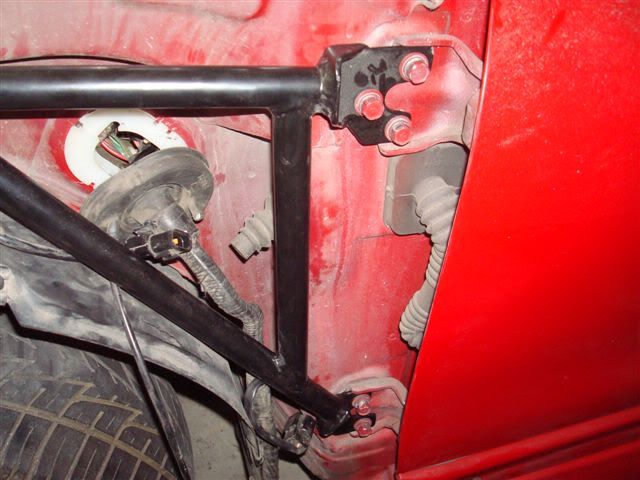 After door is adjusted tighten the two remaining bolts in brace to 25 Ft-Lb's. Use zip ties to hold wiring and cable in place.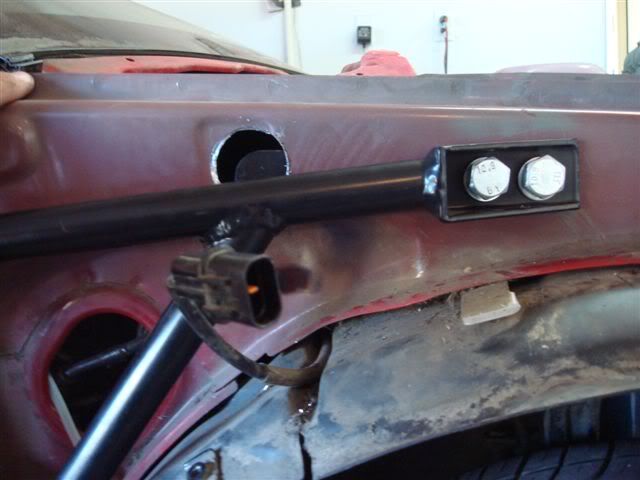 Brace installed.
Reinstall fender.