I decided I would like some dress up & a handling upgrade so I decided to take a vendor sale and purchase the DC Sports front and rear strut bars. There are 2 versions of the front bar; one is a single bar (CSB1004) and the other is a double bar (CSB1001). The single bar version is for the 95-99 4g63 while the double bar is the 420a. The dual bar is to be used on the 420a due to a different battery placement. Using on a 4g63 will possibly cause the positive terminal to contact the bar. If you have a relocation done or dropped the battery lower, I would suggest getting the dual bar design.
The rear bar (CSB2007) is a 2 bar design that runs straight from tower to tower. They connect using a standard style L bracket and the access panels would need to be cut if you wanted to re install them to cover the shock mounting points.
The bars look of high quality with their welds, form, and structure. They are very stable and stiff being a completly solid bar unlike most bars which are adjustable.
Installing the bars was very simple. The instructions that came with each bar was wrong in saying that both the front and rear strut towers use 10mm nuts. The front and rear use 14mm IIRC except one nut on the passenger rear tower was actually a 19mm nut WTF.
The AC line is actually a little in the way for the front bar but will move enough to get the bar onto the studs to bolt down.
One thing I personally needed to do was cut the battery tie down bar shorter (threaded side) as it was hitting the bar before it was bolted down. My tray is a little jacked up so that may have something to do with it as well. Other than than both were simple to install and look very nice. I can even use the privacy cover for the hatch still.
Taking turns even in a development were greatly improved and you could just feel the car move right away without rolling around. Even my GF noticed which was shocking to even me.
Front Bar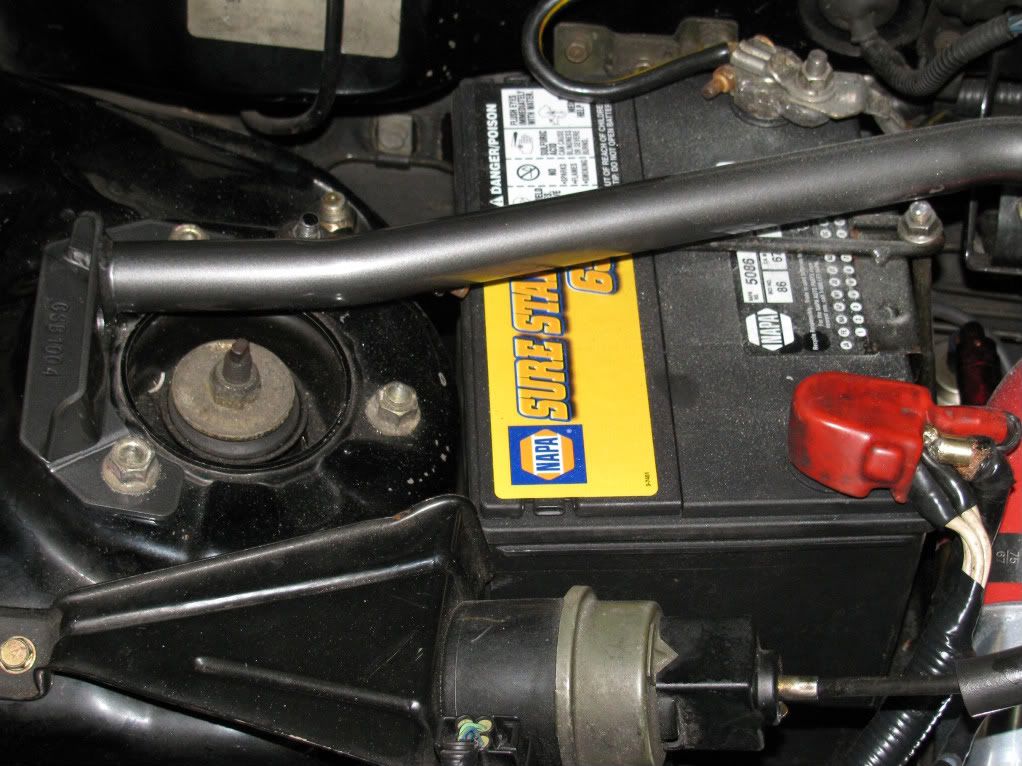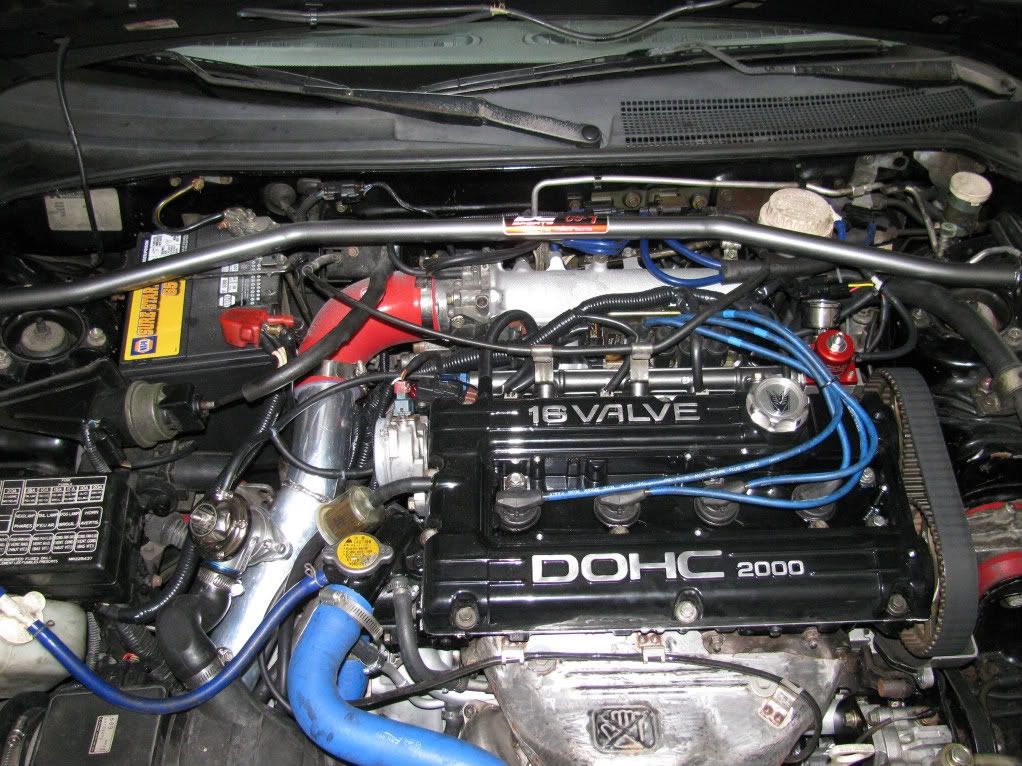 Rear Bar