So I upgraded my radiator to a Koyo radiator and soon realized the thicker core no longer would allow me to use the stock fan on the drivers side as it was hitting my 20g actuator and lower heat shield bolts.
There are slim fans out there but the OEM fan is still the best option for airflow and reliability. It even has a shroud that draws air into the electric motor to keep it cool. It was actually
designed
to be next to a hot turbo.. if only there was a way to use it :) Well, it turns out there is a simple way to get an additional 1/2" of clearance with some simple modification.
Materials
3" inches of -10 hose
3 small fender washers
Tools
Drill bits
Grinder
Recipricating Saw or Hack Saw
Die grinder or Dremel with cutting burs
The stand-offs actually keep the drivers side fan pretty far from the radiator with a large gap on the sides and a huge gap top and bottom. It is nowhere near being a decent seal to the radiator. This mod' actually improves this seal.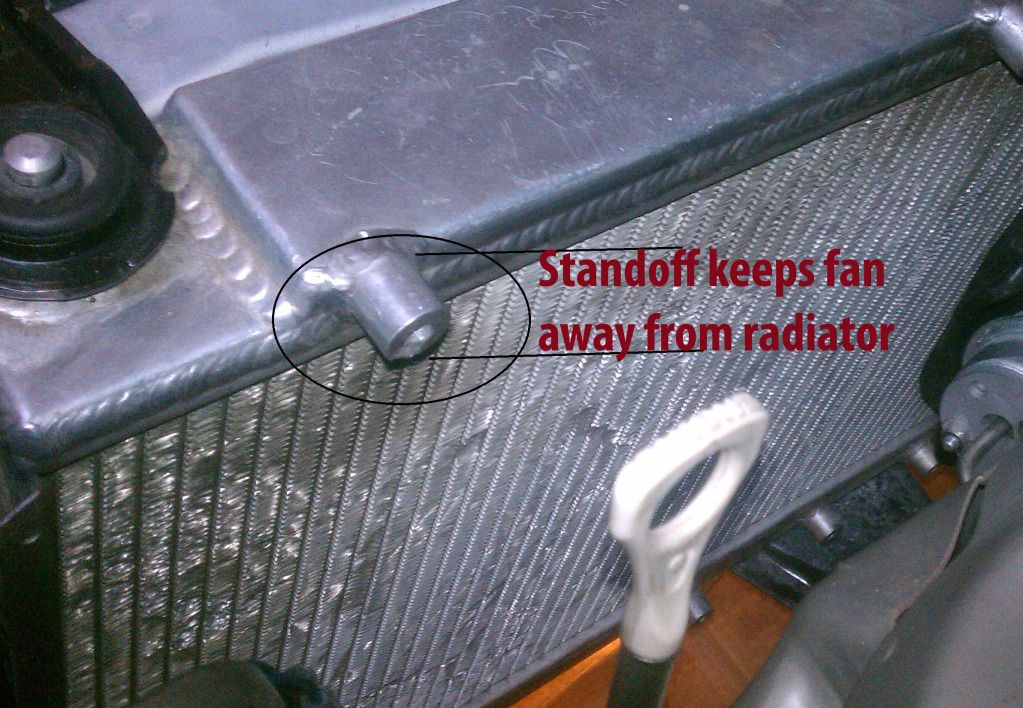 First, Using a die grinder or dremel, enlarge the mounting holes on the top of the shroud so that they loosely slip over the stand-offs on the radiator.
Trim the shroud sides with a recipricating saw or hack saw and cleanup with a grinder.
Open the bottom, passenger-side mounting slot to fit over the bottom stand-off mount.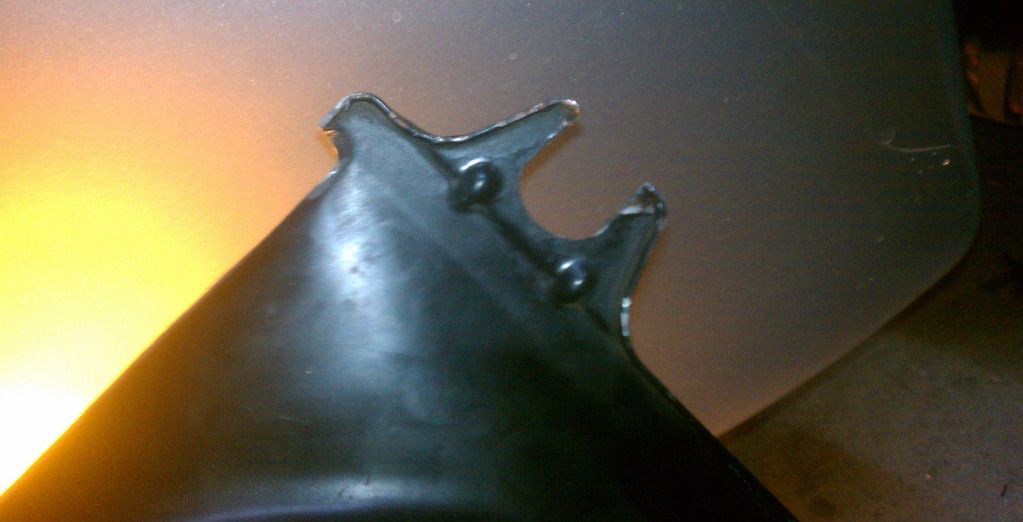 Flatten the bottom, drivers side mounting tab on the shroud. You will also need to lengthen the slot about 1/4"
Now test fit the fan. It should now slide over all the mounting stand-offs and be close to but not touching the radiator fins.
Once you are satisfied with the fit, cut a piece of hose that will fit over the stand-off and extend about 1/16" beyond the end of the stand-off. I had some extra -10 pushlock hose that worked perfect for this.
Now place your fender washer over the end and tighten down with your stock mounting bolts. You should get a little bit of squish on the hose line to keep the shroud mounted tight.
Mounted up. Not only does it fit but the shroud is now also a much tighter seal to the radiator.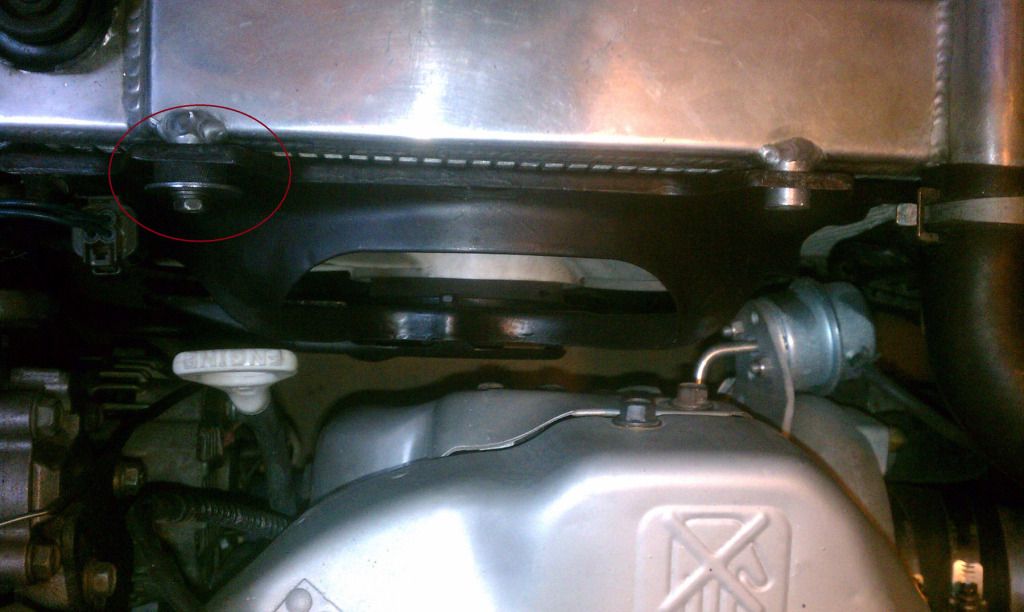 That's it. Enjoy your OEM cooling fan where only a slim fan would fit before.