First off, you need to find out what size and pitch of the thread that you are looking to tap. Once you do so, go ahead and order your metric or SAE helicoil kit. SAE is definitely a lot easier to find in your local hardware store and to my experience, I've only seen metric helicoil kits are sold online. If you're doing your exhaust manifold studs, use a 21/64" drill bit (for use with the 8x1.25 thread kit).
I chose
www.ssstuds.com
under DSM > thread repair (also where I borrowed the picture from).
next, clear enough room around the piece you are working on in order to use a drill. I happened to be tapping a head so space was very limited. I ended up taking out the radiator and AC condenser to make room.
On the instructions, it gives you the appropriate SAE sized bit to use with your helicoil. Don't worry if the bit looks bigger than the size you are looking for. The reason why you are drilling is so that you can put the helicoil inside that hole, so it has to be bigger.
Once you do so, get your tap in there and start tapping! I usually do a full 360* turn clockwise and then half a turn out, so that the metal shavings can come out. Keep doing so for about 6-7 full revolutions. Then back your tap out.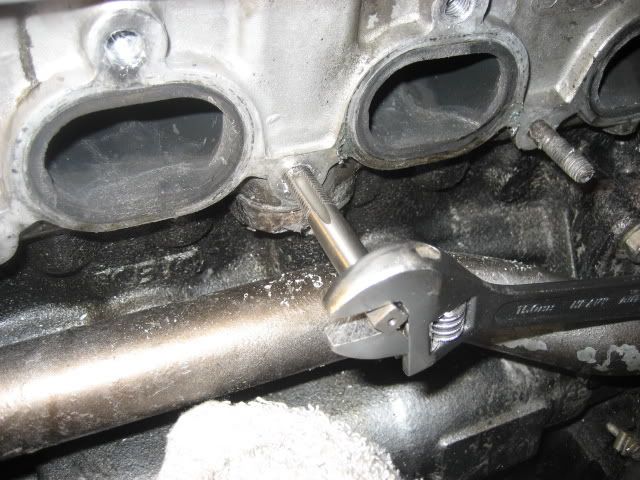 The kit should come with a black threaded rod, put thread your helicoil on the rod and then start threading the actual helicoil into the hole you just made.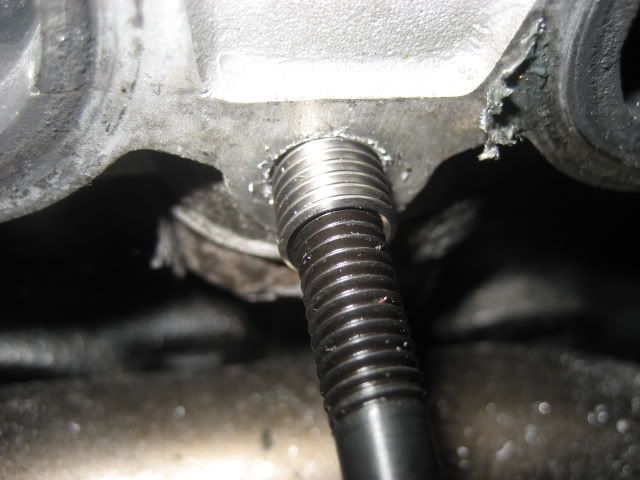 After all said and done, make sure your helicoil is flush with your mating surface.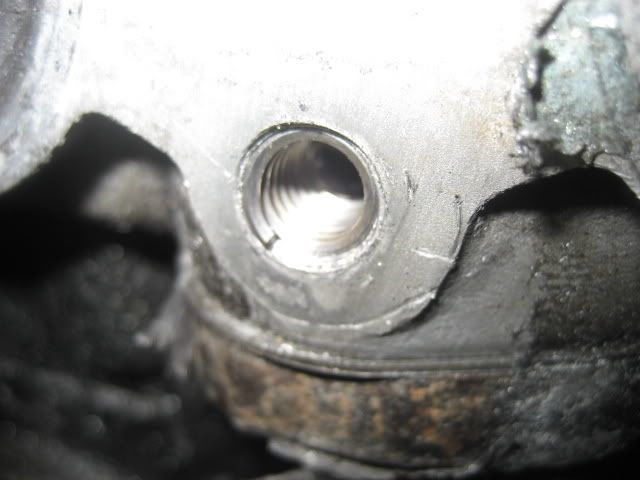 That's it! enjoy.
Some have raised the question about if you need to knock out the tang and it really depends on the application. If it's for the head, like in my writeup, I don't necessarily think you should even both with taking the tang out. As far as other applications:
Quote:
Originally Posted by thekellbeast
You just use a long, thin punch and a hammer. It'll knock right off. It helps set the helicoil in the threads, and also lets you run a bolt all the way through the helicoil if you need to. I guess it wouldn't really be neccessary on a hole with a bottom, but you really need to do it if you're working with something like the inlet side of a turbine housing, where the bolt runs all the way through.