I just had to do this and thought i would post up a How To
Even if you have a machine shop doing all the work for you, double checking their work is your responsibility!
I went to a reputable machine shop in my area that has done at least a couple of real high hp DSM's. I brought them my cylinder block, pistons, and a sheet of paper with piston numbers for each bore and a kind of PTW clearance that i want to run.
Was very impressed with their customer service, fair prices, and speed. Droped all my parts off late Friday and got a call Monday morning that it's ready to be picked up. The final price was also $25 less than quoted and i paid a total of $200 for decking and boring/honing.
Feeling pretty confident in their work i get all my parts back home and proceed with blueprinting my engine.
It doesn't take too long to figure out that only the #1 cylinder got the kind of clearance that i asked for (.005") and the rest got a standard (.0035")

If i didn't take my time checking their work, i would've had no idea that i was running uneven clearances in my engine. What mind bogs me even more is, imgagine how many people (DSM'ers) are out there doing exactly that? And probably wondering why their engines are not making the kind of power/reliability they hoped for.
DON"T LET IT BE YOU!
Checking for piston to wall (PTW) clearance is a fairly simple task but one that requires some attention to detail. There are a few different methods that could also be used. Below is a description of my prefered method that i personally feel comfortable with.
By no way am i saying that "this is the only way" and if anyone has any tips and/or suggestions, please post them up.
Tools needed, a bore gage and a nice 3" - 4" micrometer that can read down to .0001"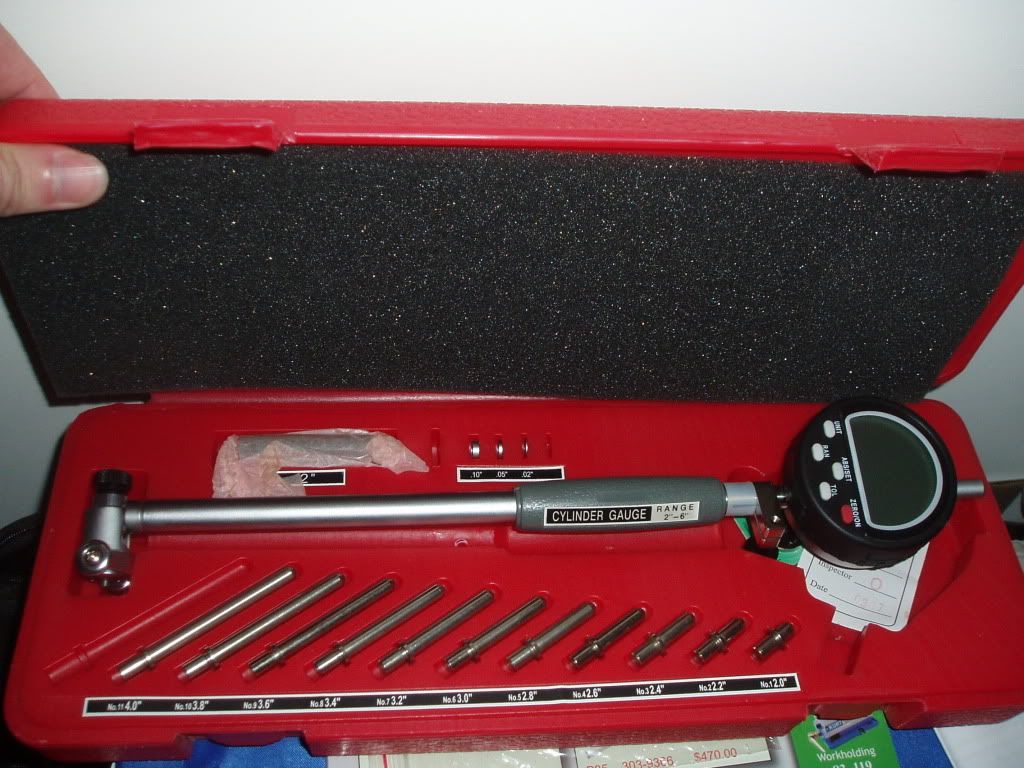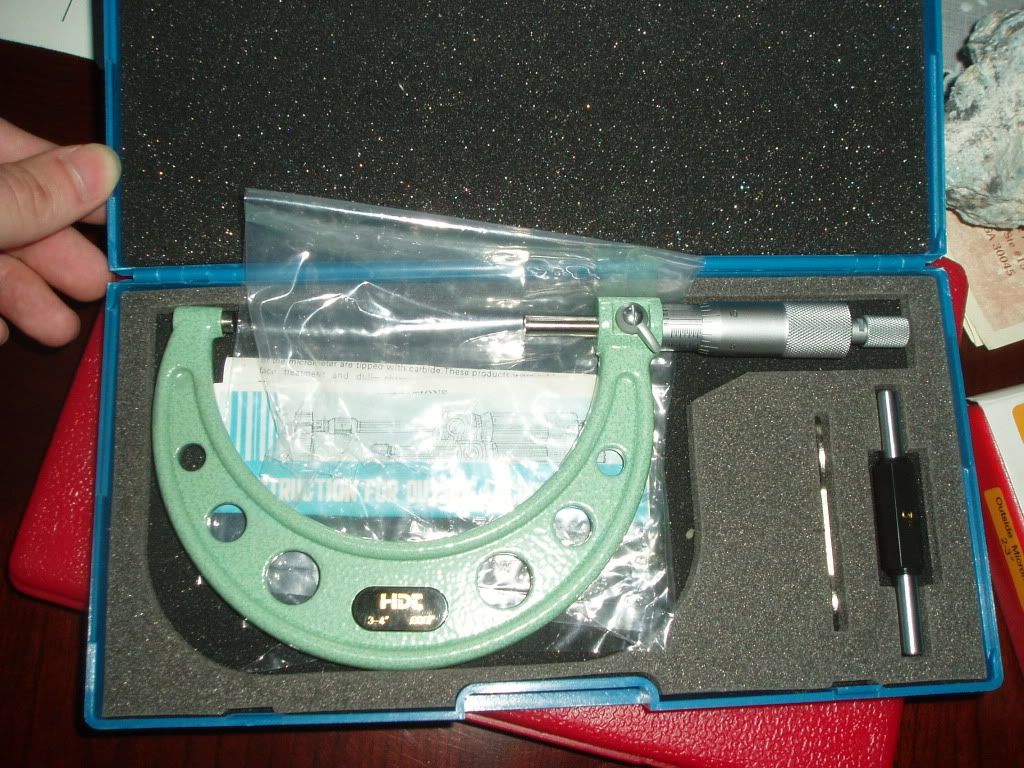 Obviously you also need an engine block and pistons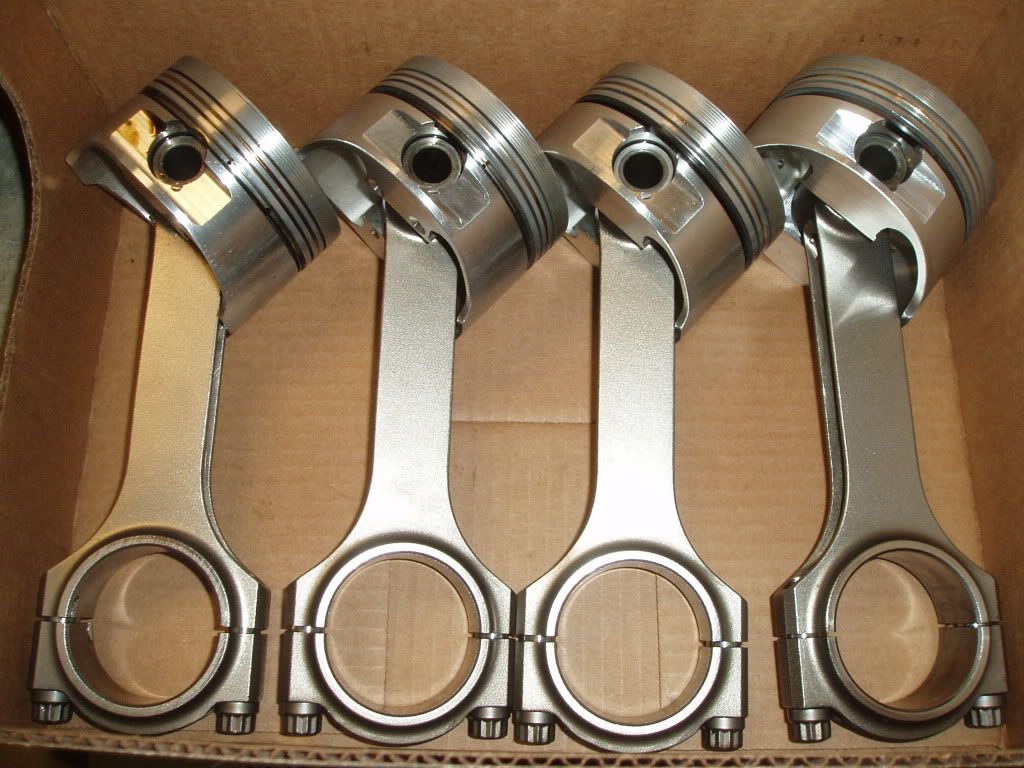 First thing first, before taking any kind of measurements, calibrate the tools using a standard. You can actually also purchase a "setting ring" to calibrate your bore gage but i don't have one, yet.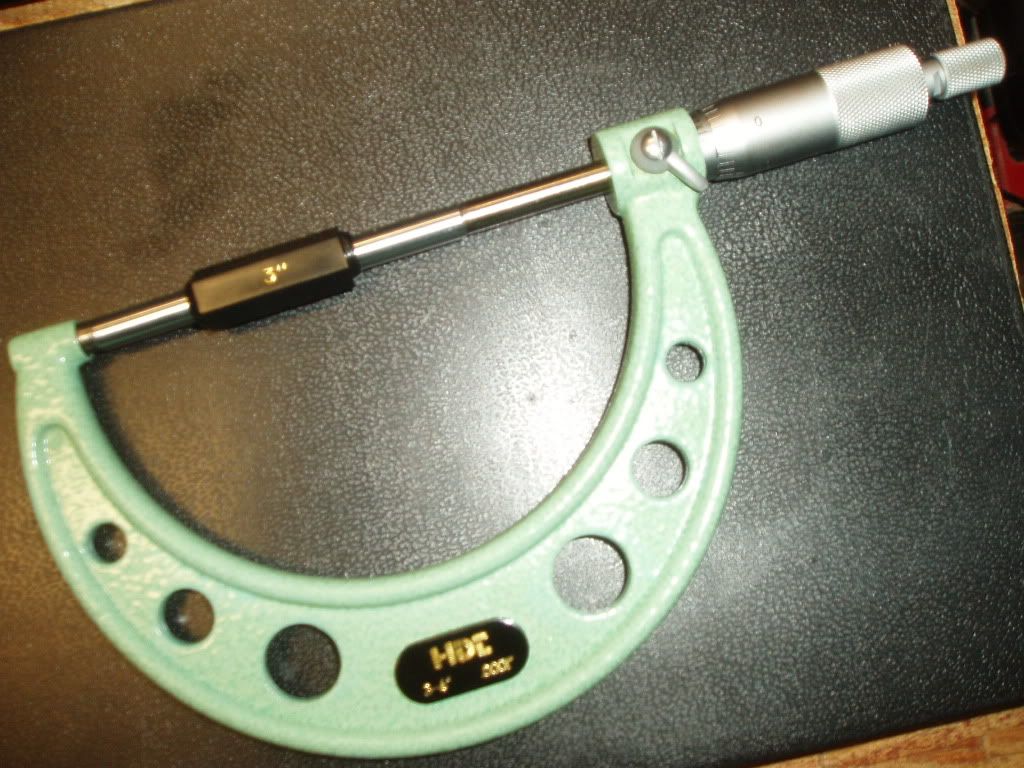 Next, zero out your digital bore gage before sticking it down the bore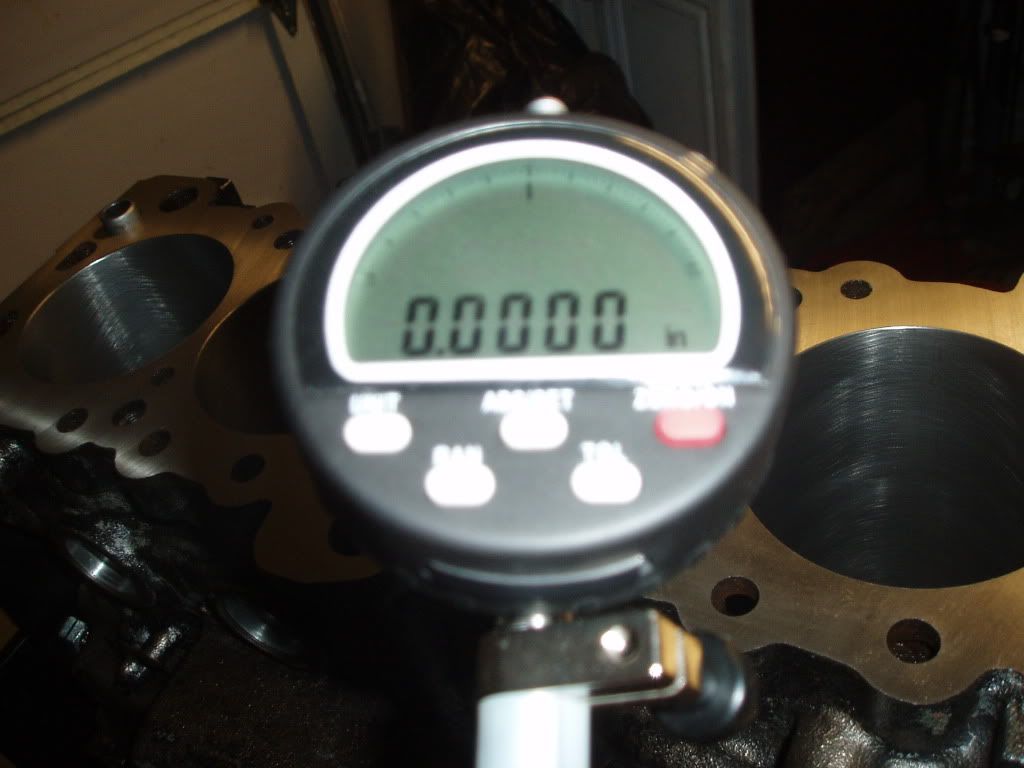 Onece at zero, gently stick the gage down the bore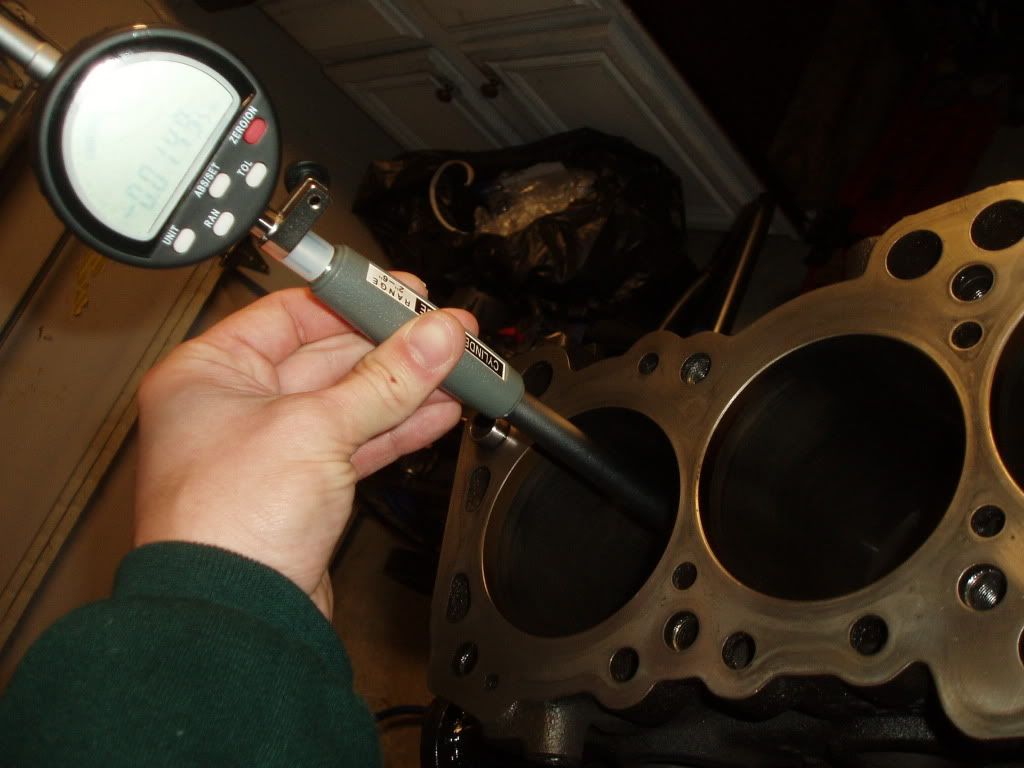 Now, rock the gage back and forth, find the highest value (-0.0457" in this case). The value is going to be negative, so don't freak out.. lol
IMPORTANT: When you find this highest value inside the bore, zero out your gage again. This way when you take the bore gage out of the bore it is going to read, whatever, the value that you have it zeroed out at.
For example, in this case when i zeroed out the gage at -0.0457" inside the bore, when i take it out of the bore it is going to read the same value or pretty close to it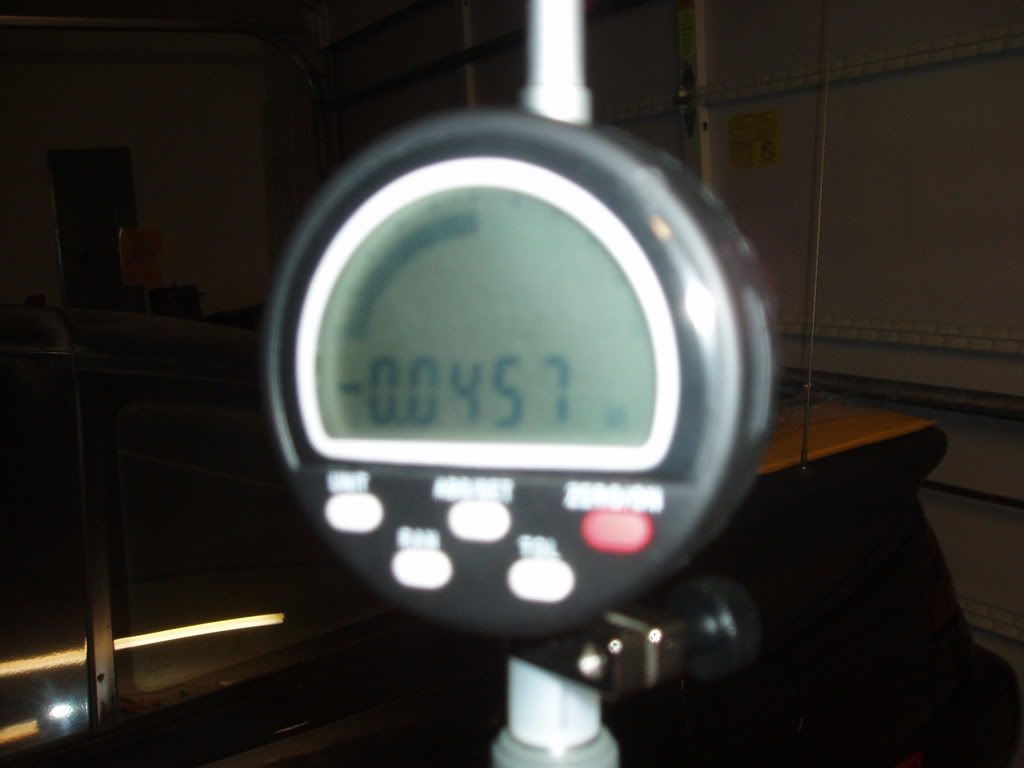 Next, pull the gage out of the bore, take your micrometer and use it to zero back out the bore gage (it really helps to have some kind of a vice for this)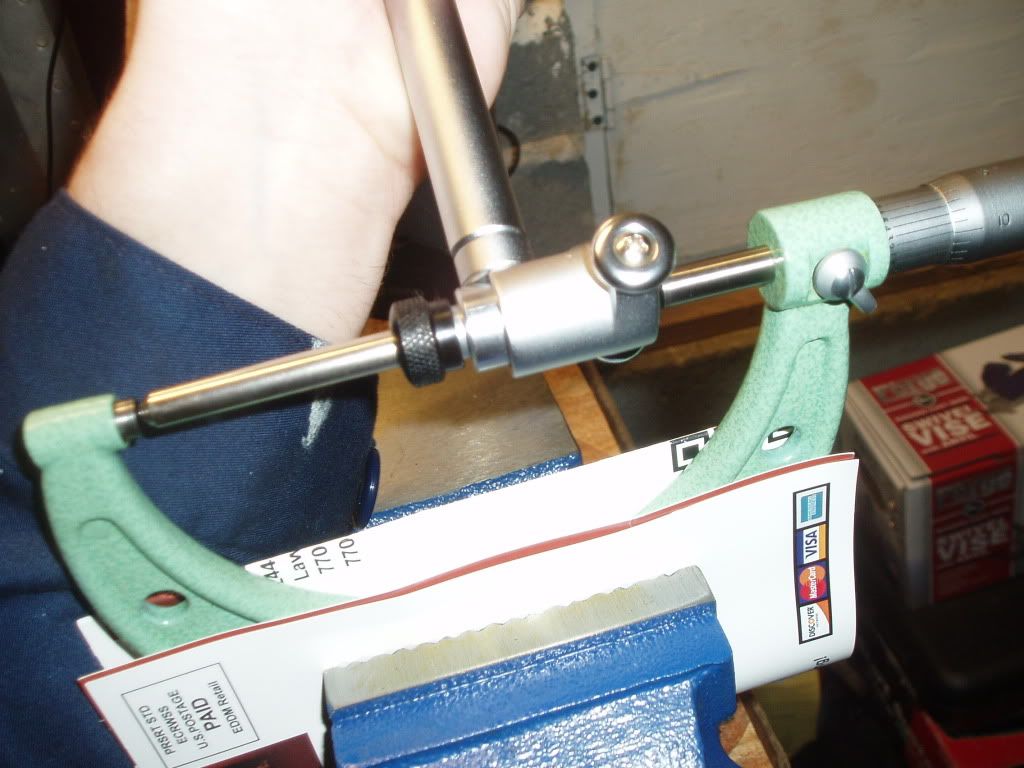 Whatever, the reading you are going to get off the micrometer from zeroing out your bore gage is the ACTUAL diameter of the bore you measured (just make sure to zero it out in there, as straight as possible)
In this case the reading was 3.3846"
Note: when taking bore measurements, make sure to take it in at least 3 places. One where the rings are at TDC, two somewhere in the middle of piston travel, and three right at BDC where the rings are. This will give you your TAPER wear.
You would want to do that on x-axis and y-axis of the bore and this will give you your OUT-OF-ROUND wear.
Both taper and out-of-round measurements have a factory service limit of .0004"
If you got this far, you are almost there..
Take the same micrometer and measure your piston skirts. You would want to check with the piston manufacture where is the best place to measure. A good rule of thumb is to go for the widest measurement from the bottom of the piston skirt.
The piston measured out at 3.3795"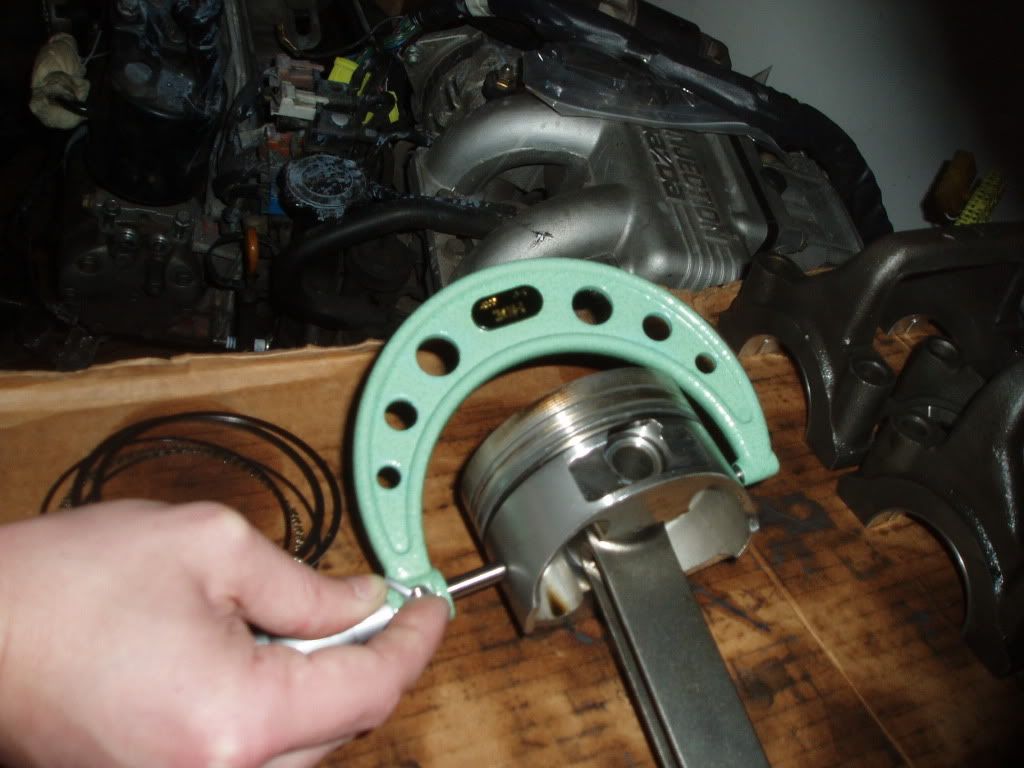 At this point, all you have to do is take the highest/lowest measurements you got from measuring your cylinder bore and substract your piston diameter. The number you are going to get is your PTW clearance! CONGRATULATIONS
In this example the numbers were 3.3846"(bore diameter) - 3.3795"(piston diameter) = 0.0051"(PTW)
Some side notes:
I've also experimented with an analog bore gage, telescoping gauge, and good ol' calipers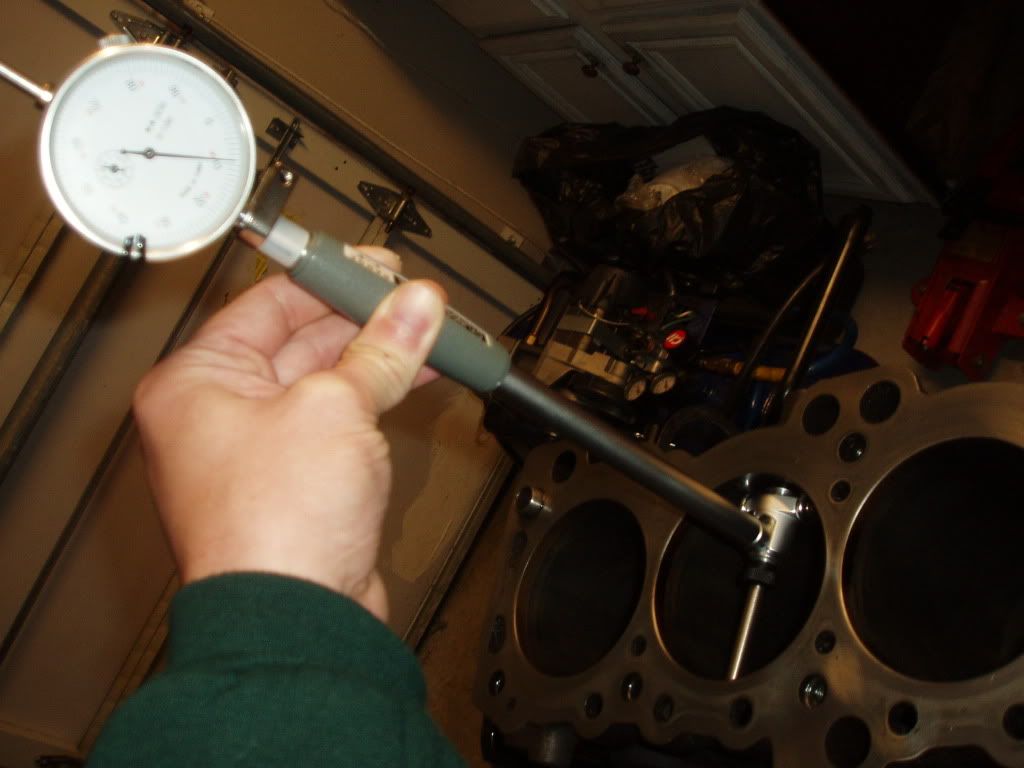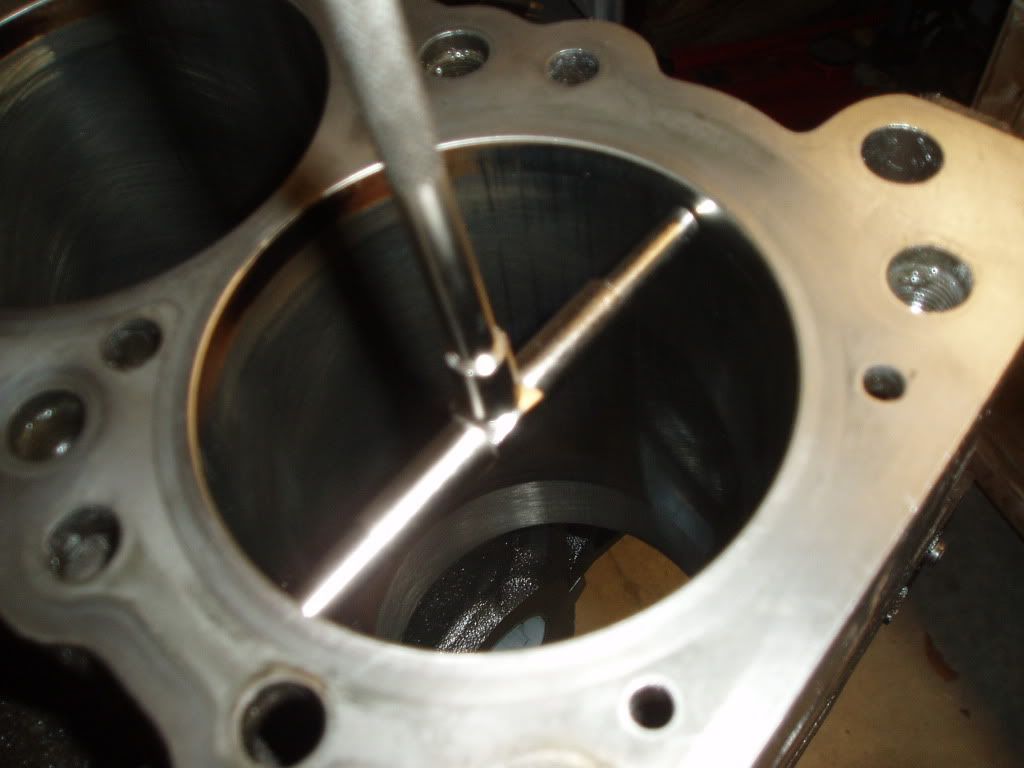 When using an analog bore gage, it seems that the best way to do it is to have it zeroed out with a micrometer on a measurement that is slightly larger than what your are measuring. Stick the gage in the bore, take the highest reading (it's going to be a positive number) and substract that number from the one you had it zeroed out with. The result is going to be your bore diameter. Again, it is what that seemed to have given me the best result. Your mileage might vary and i think it is always a good idea to try different methods to figure out which works best for you.
As for using a telescoping (snap) gauge or a set of calipers for your measurements, it is all up to you. In my experience they have not been nearly as accurate as i would've liked them to be, however, they are also much cheaper. A telescoping gauge is not going to be able to truly measure your taper and out-of-round limits. A set of calipers is not going to get your piston diameter accurate enought to .0001", not to mention using them for finding bore diameter. Again, it's your engine, you decide
I tried to be, as best as possible, not to be too confusing. Sorry about the accent. Hope someone might find this junk usefull! GOOD LUCK
EDIT:
just added some numbers for the steps above, for reference.
TIP(S):
Try to take all of the measurements on the same day or in a temperature controlled environment.
Also, to give your readings more consistancy, when doing the whole block. What i like to do, is follow all the steps above for your first measurement then use the resulting number to add/substract the difference you get on your other readings on the bore gage. This way you don't have to mic out the bore gage for every single reading