Blog Title: 2.3L stroker build
Project: I like torque! 2.3L+Cyclone+divided hx35 (Complete build part 1)
---
After 3-4 years of driving around with an aging stock 2.0L with less than stellar compression numbers, I finally gathered up the time, funds, and materials to tackle a rebuild. I wanted torque, lots of it, and this is how it came together:
Here is the shortblock assembled.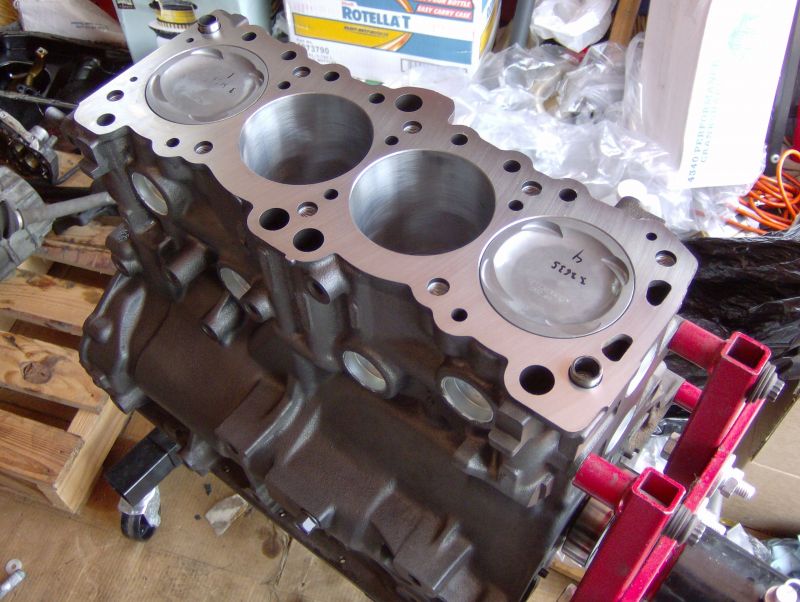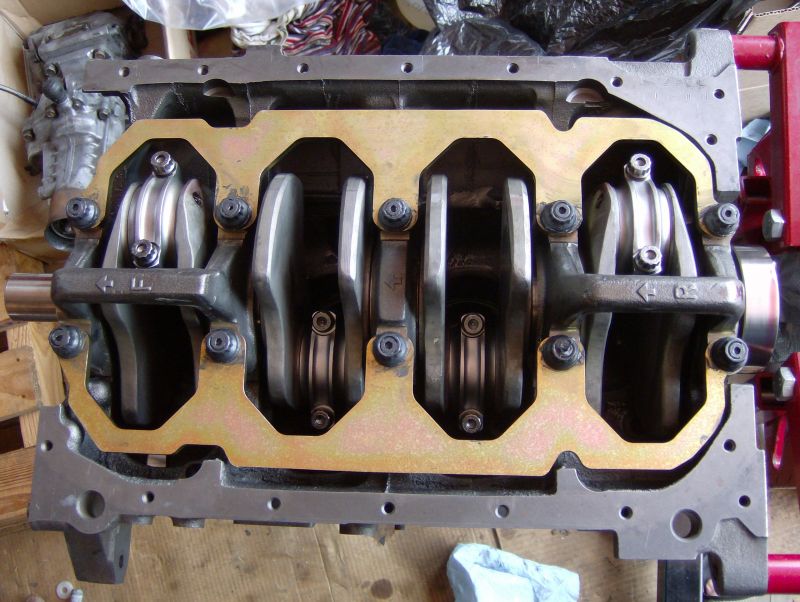 All clearances were checked with a micrometer and bore gauge. What I have here is an Eagle forged 100mm crank, Manley H-beam connecting rods, Mahle 4032 9.0:1 stroker pistons, ARP main studs, and the Kiggly main girdle. Inside the block are Evo oil squirters.
I picked up MAP L19/H11 headstuds to clamp the head down onto the OEM MLS headgasket and freshly decked block. The head is unported and uses standard size nitrided valves.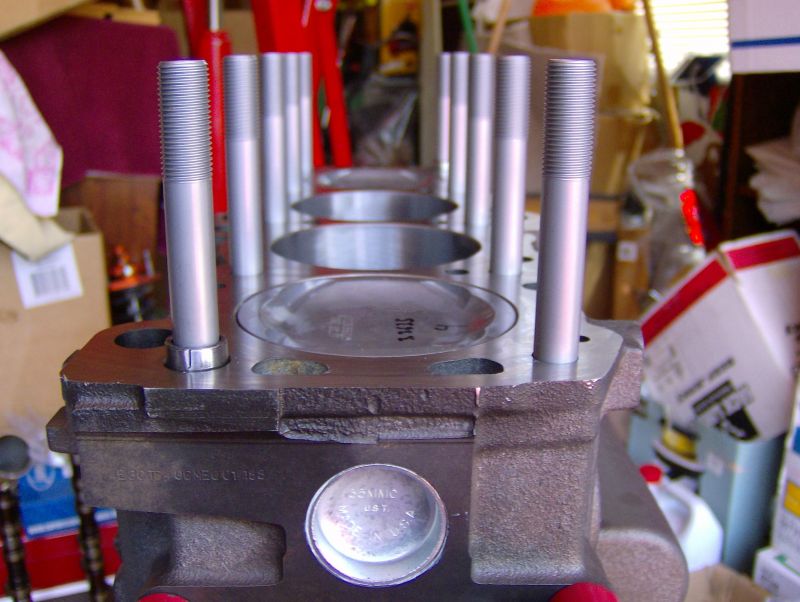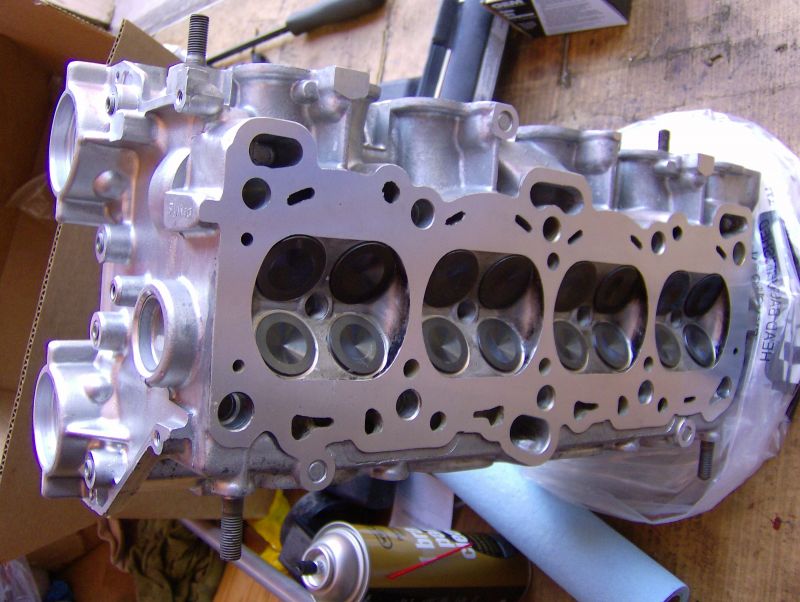 I was VERY excited to take this picture, now that I finally had a "longblock."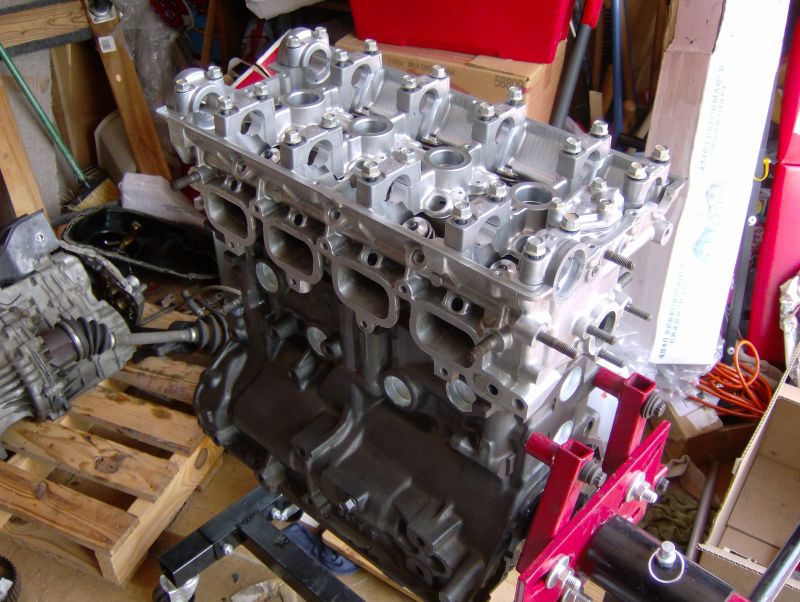 Inside the head, you will find a set of GSC beehive springs under titanium retainers, sitting on chromoly valve seats!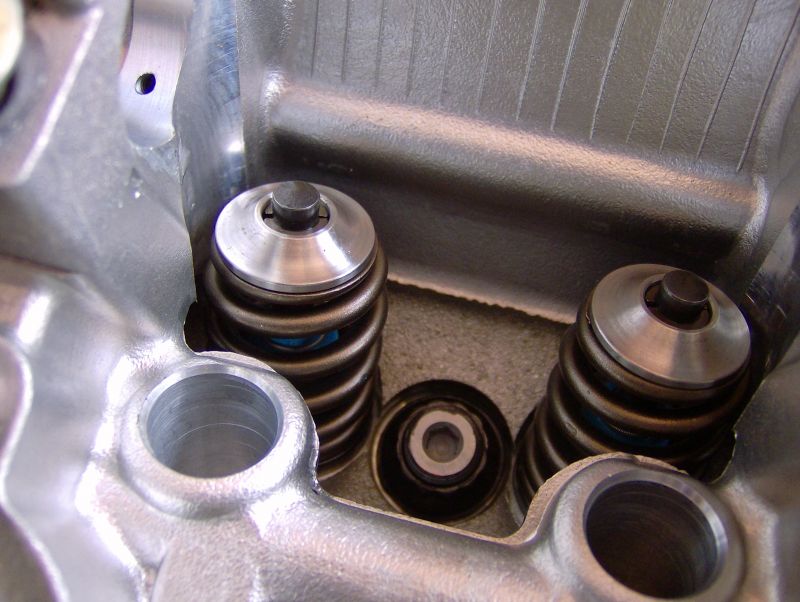 I also took the time to remove the front balance shaft and have the rear shaft turned down. Paranoid about the increased oil pressure, I ported the oil pressure relief valve as so.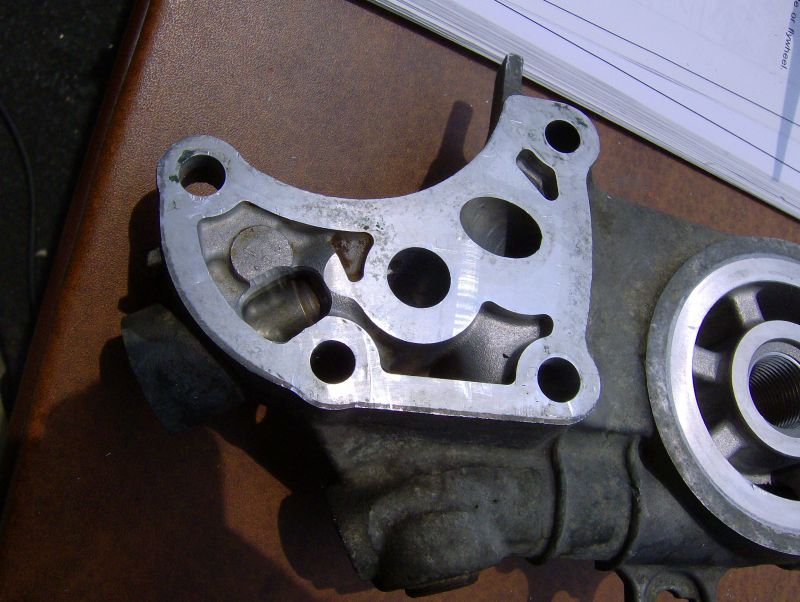 Bolted up all the timing components and pumps (all OEM parts here) and got a bit carried away and mocked up my turbo and manifold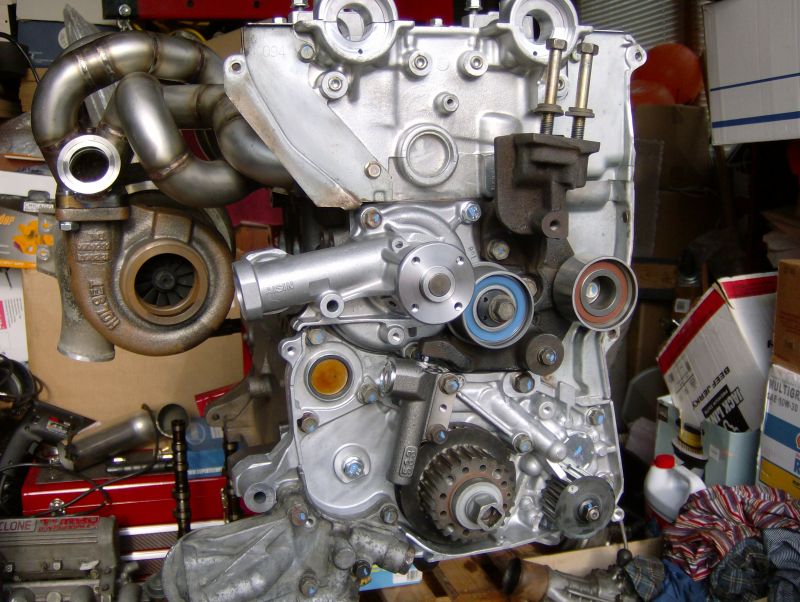 Here's a little trick I used to tighten down the balance shaft bolt and oil pump sprocket bolt. Find an appropriately sized allen wrench so it doesn't grind into the front case or wreck the gear teeth of the sprocket.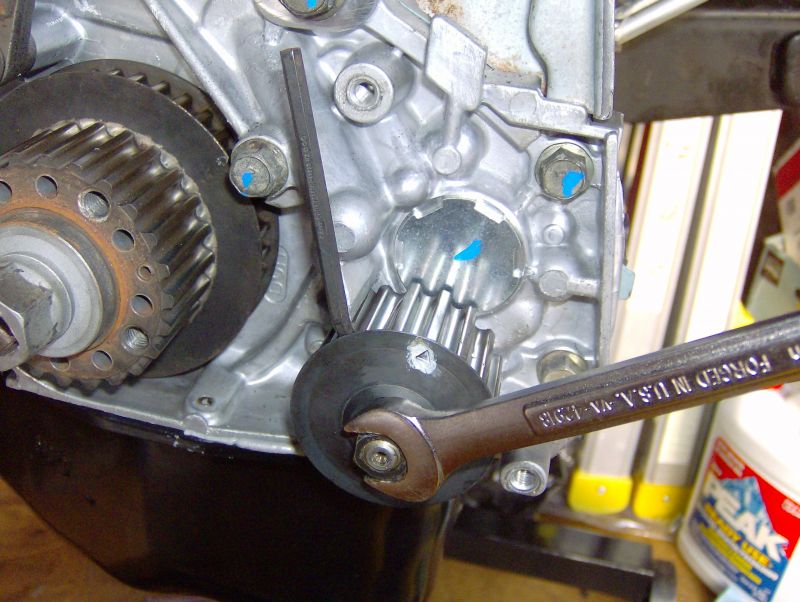 A little bit more progress and I placed the driving forces for my valvetrain in. GSC S2 camshafts and Evo IX lifters. Please ignore the oil stained rockers!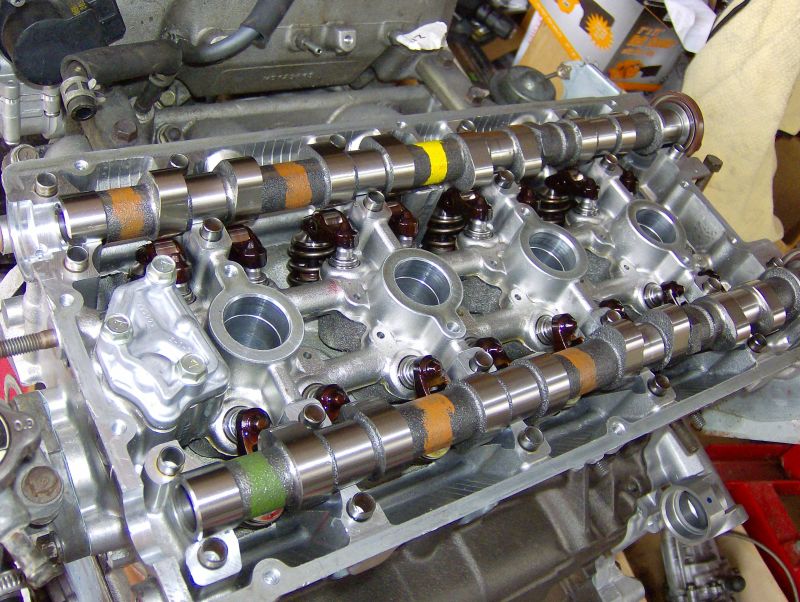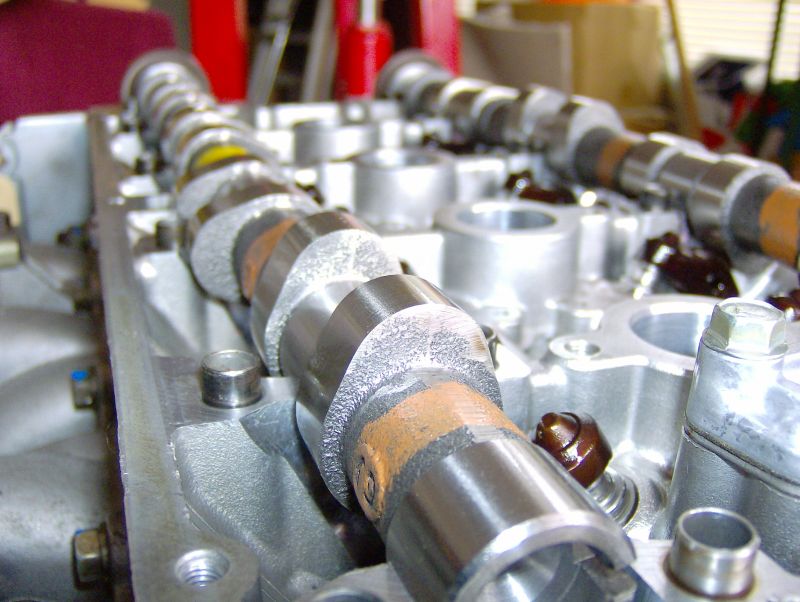 Fidanza cam gears, timing belt, and valve cover installed. Sorry, I did not have the time to send my valve cover out to get powdercoated all fancy. Cleaned up nicely though I think.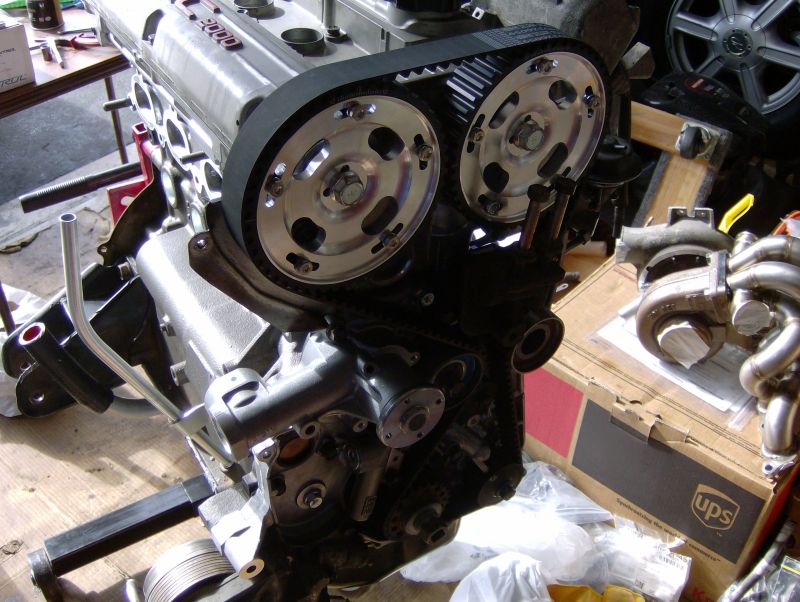 Here I started bolting the odd ends back up. Water pipe, thermostat housing, and my Cyclone intake manifold to be properly actuated via DSMLink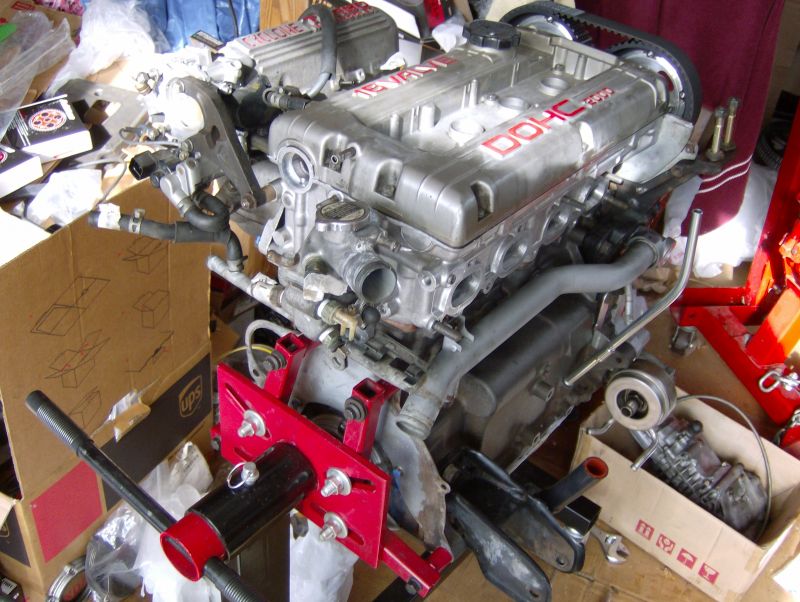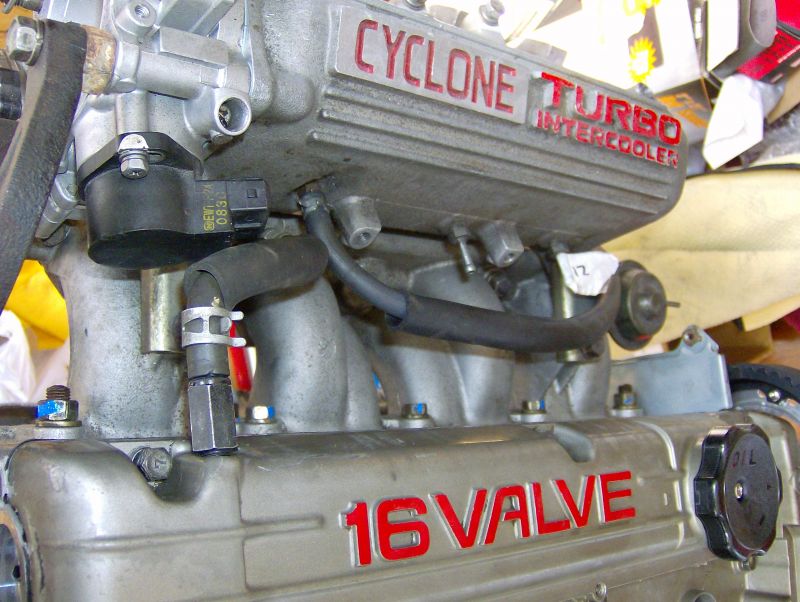 I had a very difficult time finding Cyclone specific coil pack and transistor brackets, so I either made my own or modified the stock one. The coil pack bracket was very easy to make, the 3 mounting bosses on the manifold are on the same plane, so a single flat piece of sheet metal worked perfectly.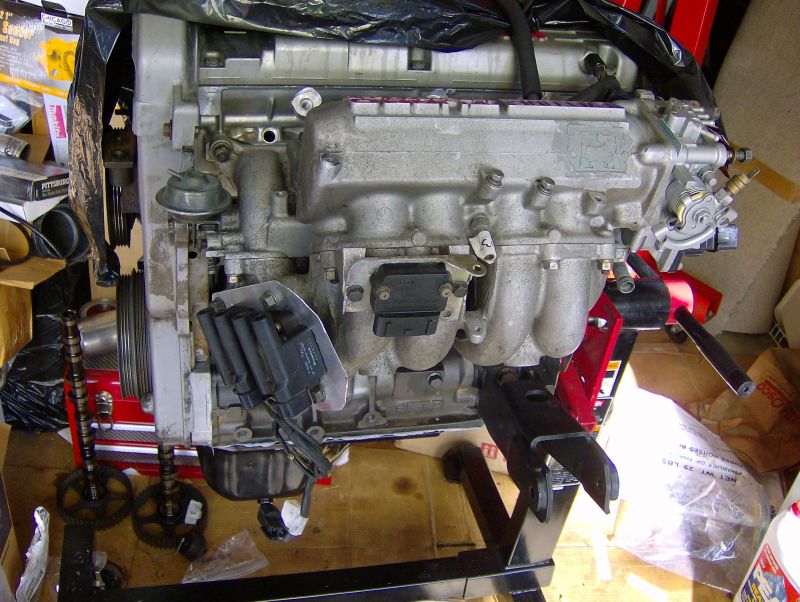 Also could not find the intake manifold stay, so I took the matter to my own hands. Created a jig for the mounting points, cut the metal to size, and took it to my local welder. A bit skimpier than the stock piece but hopefully it holds.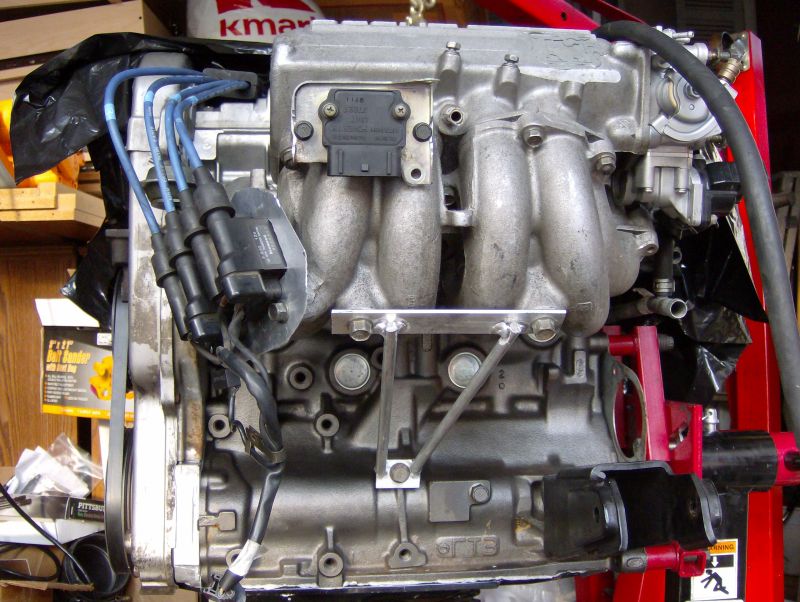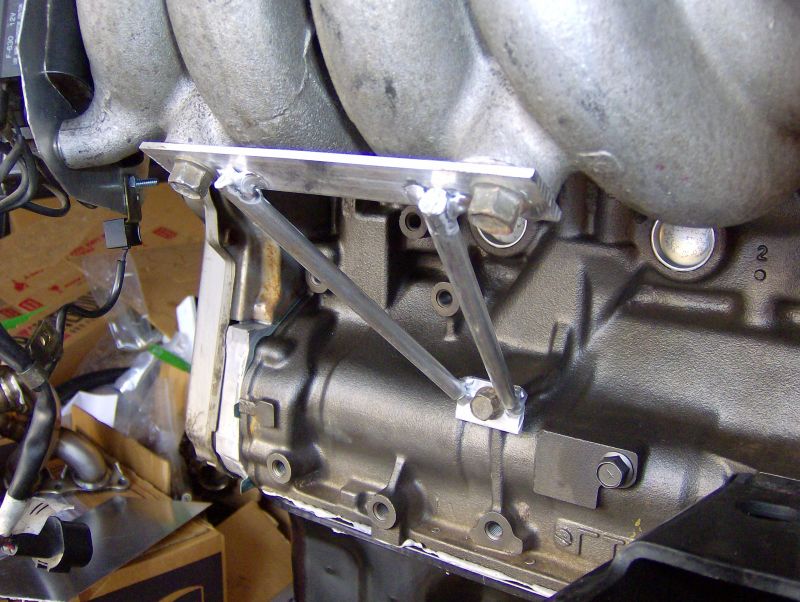 Getting closer!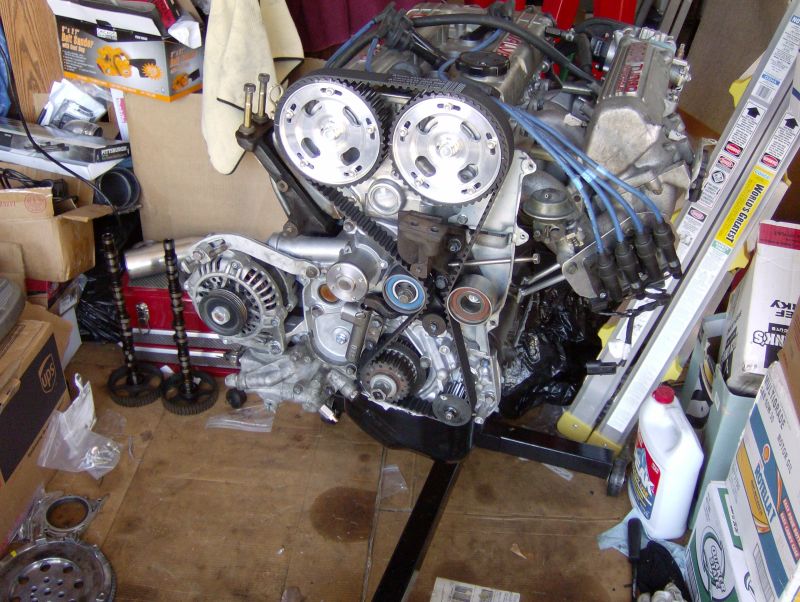 Follow part 2 of this build here
Comments
Posted 08-24-2011 at 03:34 PM by

907dsm

Posted 08-24-2011 at 05:49 PM by

talonDSMerr