My build/resurrection of a 1990 Tsi AWD
Panda Painting
Posted 09-06-2011 at 11:09 PM by
EZSpeed
---
After a few days of work, I've got a couple things done that I'm happy with. I wanted to take some things out of the engine bay to clean them up and paint them. First up was the throttle body, which I showed off in my last post. Here's a lousy shot of it painted.
Flat black, I guess I forgot to take some more. Oh well I'll add them tomorrow. Next up and a huge achievement for me, I took off the intake manifold! I used ratcheting wrenches to get it off, a little trick I learned on here, and ohmygoodness they saved my life. No way would I have gotten it off without those.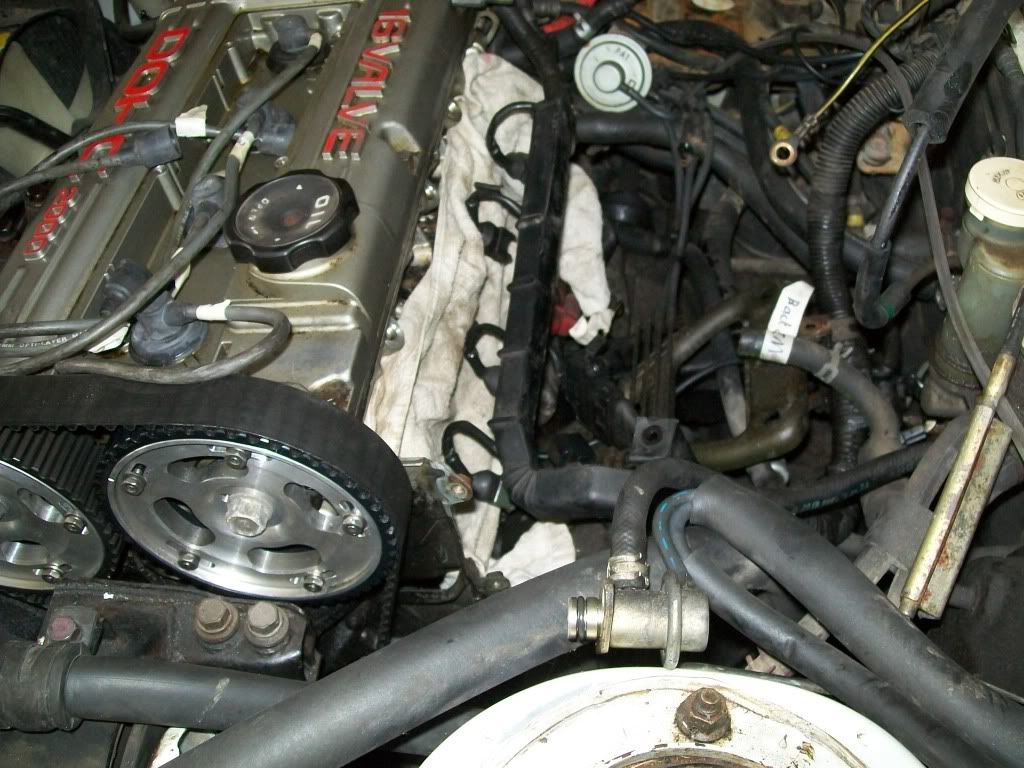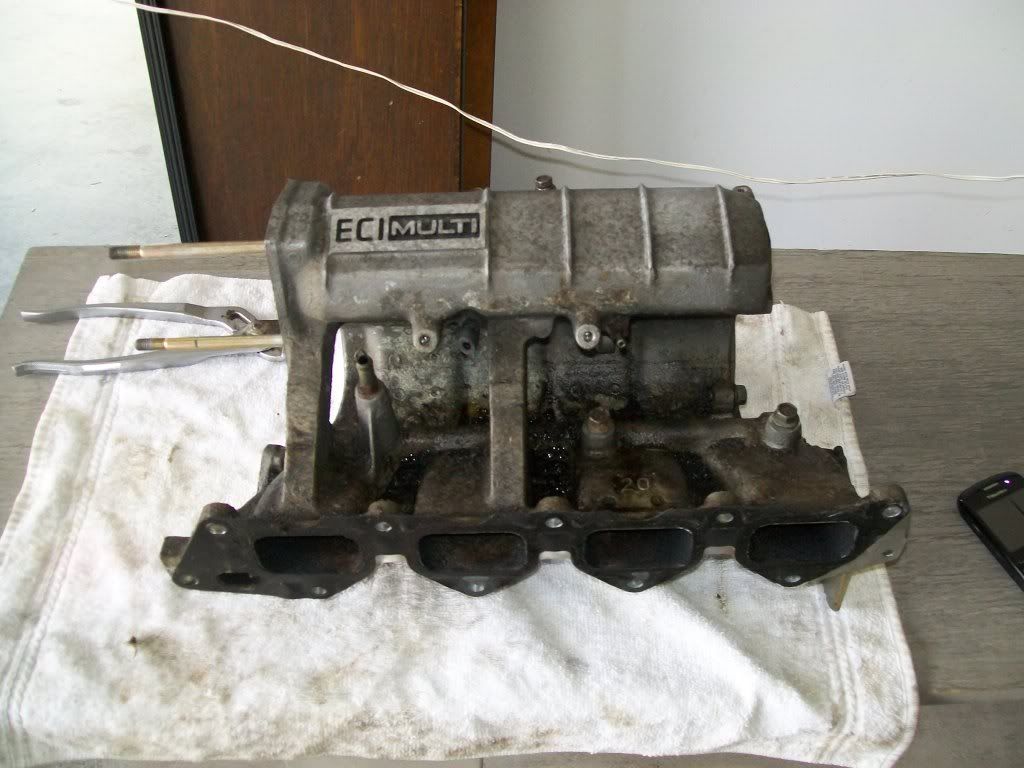 NASTY!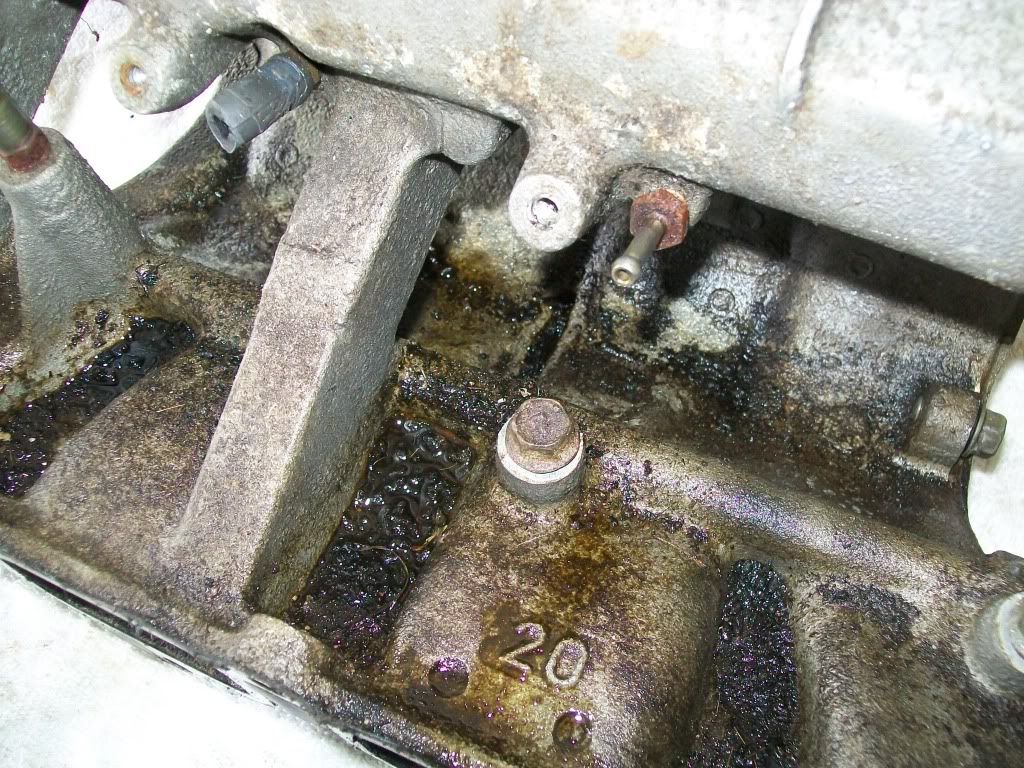 After a lot of washing: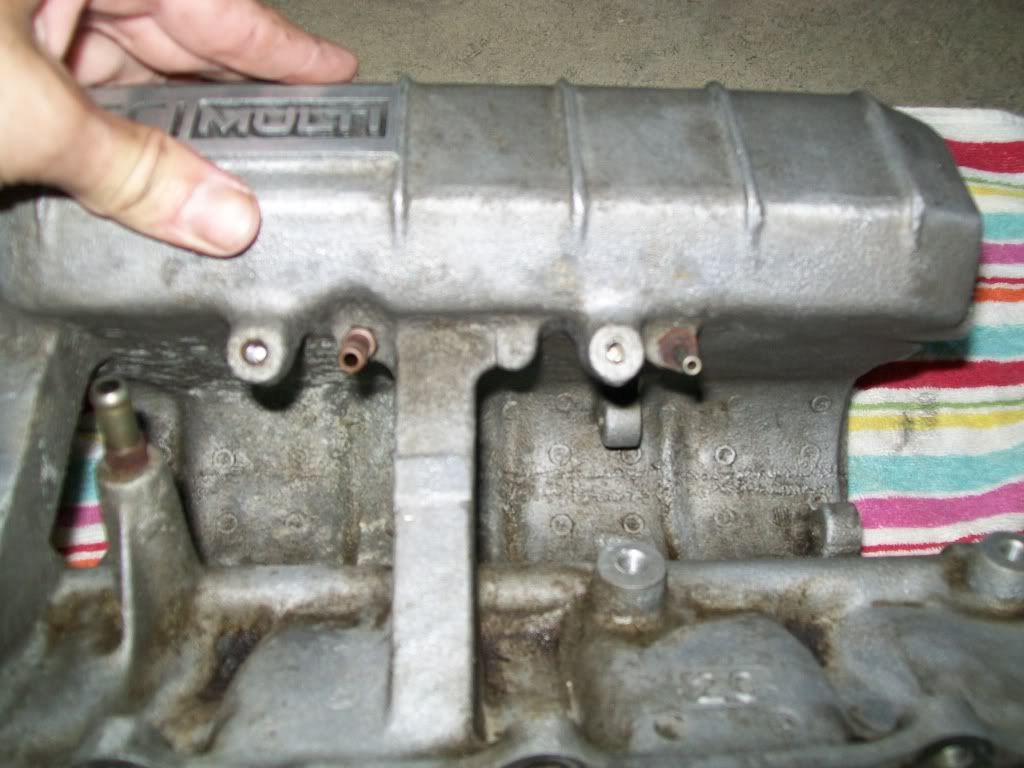 Next up was the valve cover.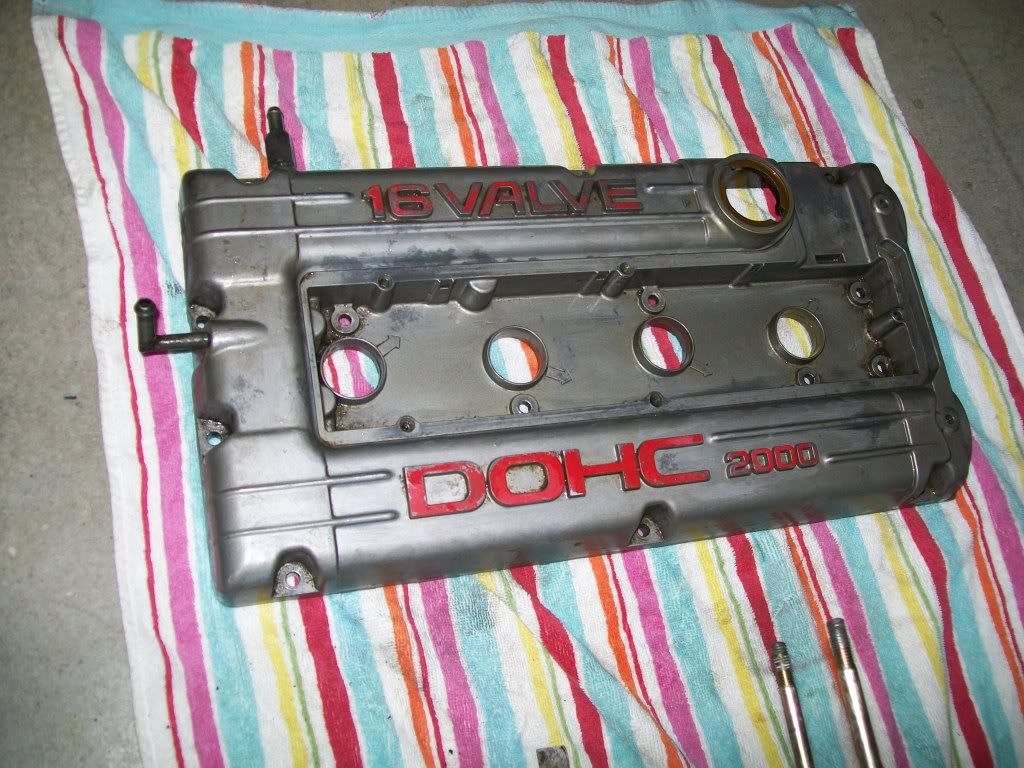 A shot of the cams, HKS 272/272. I don't know much about cams, you guys got any info on these for me?
Adjustable cam gears too, again, not too sure what the dealio is with these so I'd appreciate any info!
I washed the intake manifold and valve cover, but I was still unsure of how to get some paint to stick on it. Flat black always looks so good, but I didn't want to leave them black, so I used it as sort of a primer.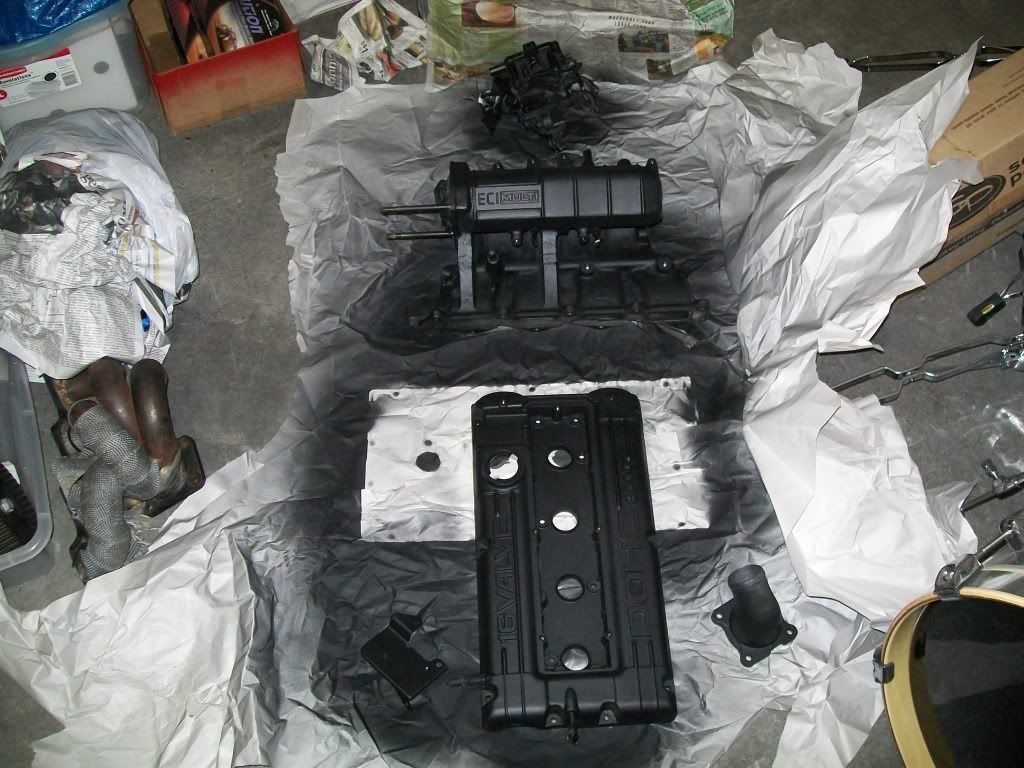 I wanted to continue the panda look in the engine bay too, so I decided to do gloss white and flat black. After taping off the parts I wanted to keep black: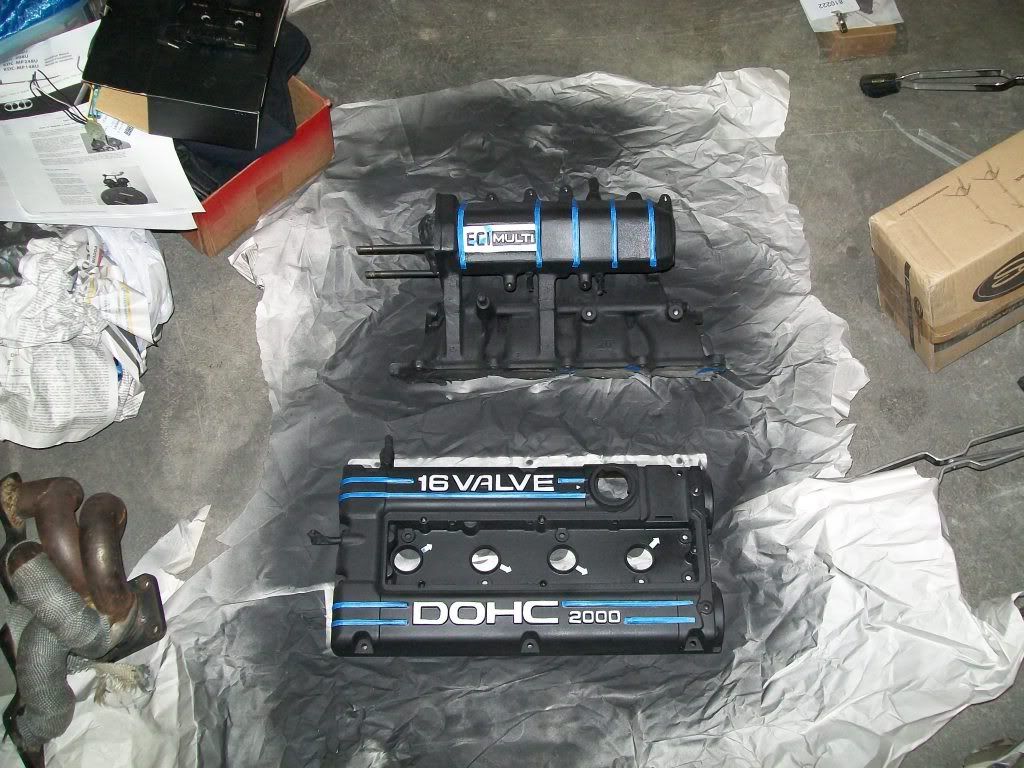 And then the white paint begins: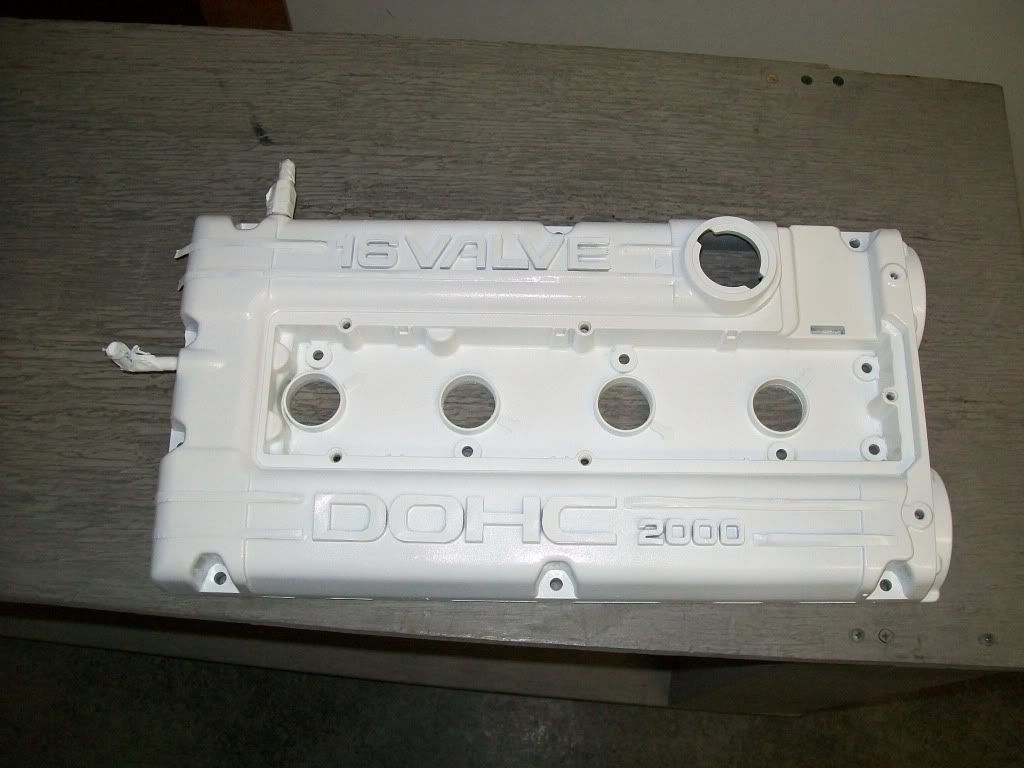 The throttle body elbow came out pretty good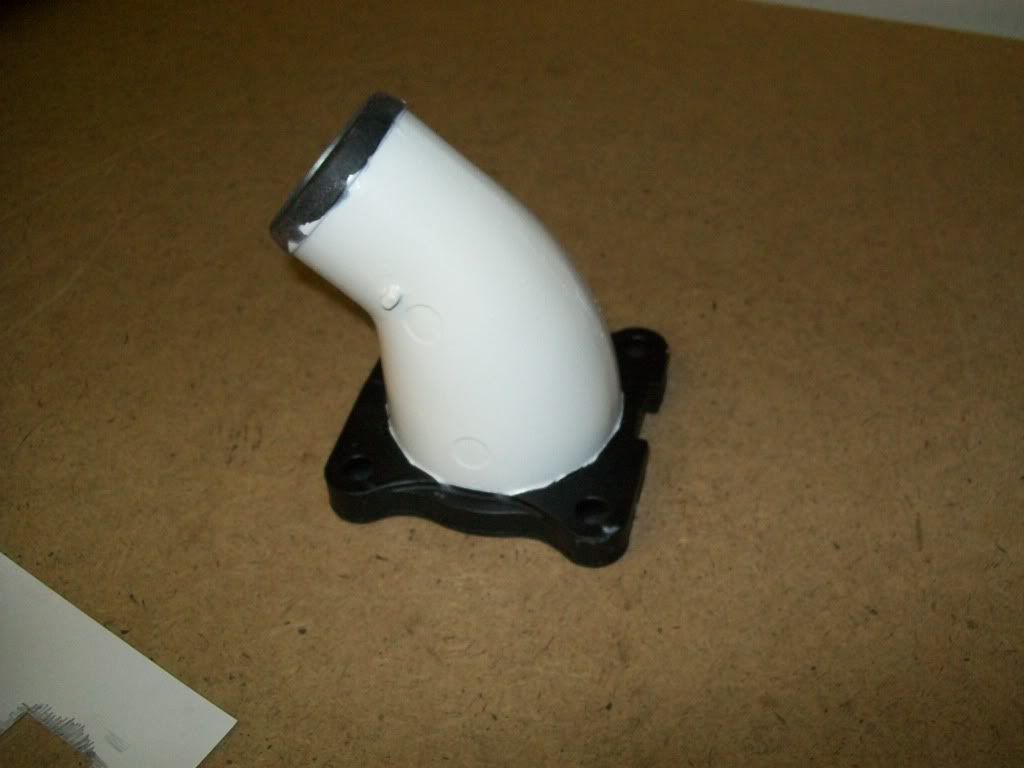 But I need to do some touching up on the valve cover and intake manifold.
My tape job wasn't too good, so instead of sharp lines between black and white everything looks kinda fuzzy. Oh well. Tomorrow my plan is to finish putting it back together, touch it up a little, then try to start it! I still haven't gotten it registered so I've still got a lot of time to get it exactly how I want it before I start driving it around. Stay tuned!
-Ed
Comments