4g63T Sandrail part2
---
Here we see the entire motor, the SS oil supply line NickNorth was kind enough to GIVE me and the SSA exhaust manifold Diviniti gave me the hook up on(both from MiDSM)
Also note: the resident garage cat is happy to be lounging on a 4G63 project again.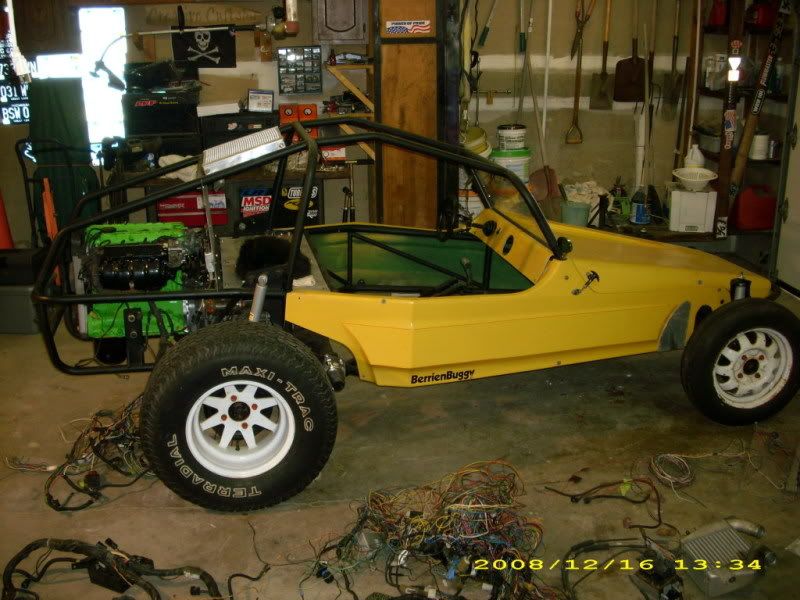 In this shot -- Optima in its new Mount - and you can see the ahhooogggaaa Horn in the front. ( i got it for $10 @ harbor freight )
Better shot of the Optima Mount.
Notice the hole is now FILLED ! ( boost gauge )
Fuel Cell mounted - Walbro inline, AN crap and , Filter mounted.
Piping (not bad for somone that cant weld what so ever), maft,bov,fuel rail,FPR all new.
New Air filter on the Turbo.
Shot of the Honda radiator from the bottom with the coolant lines finaly done.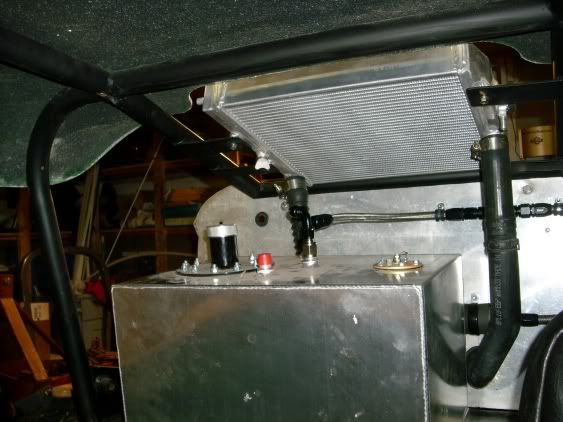 Glove Box

(ammo box picked up from harys army surplus)
Glove Box in its new home.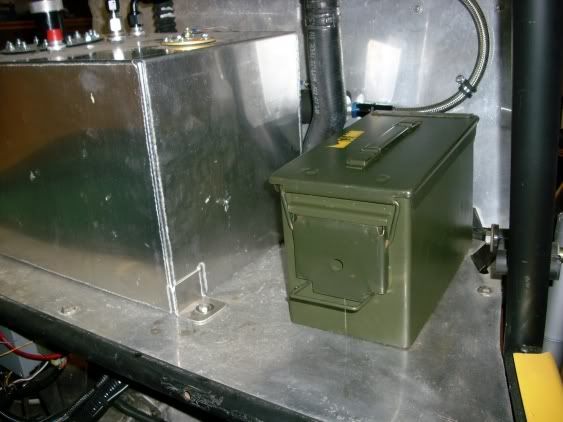 Hella Bling h2o pump pulley that was donated by Halik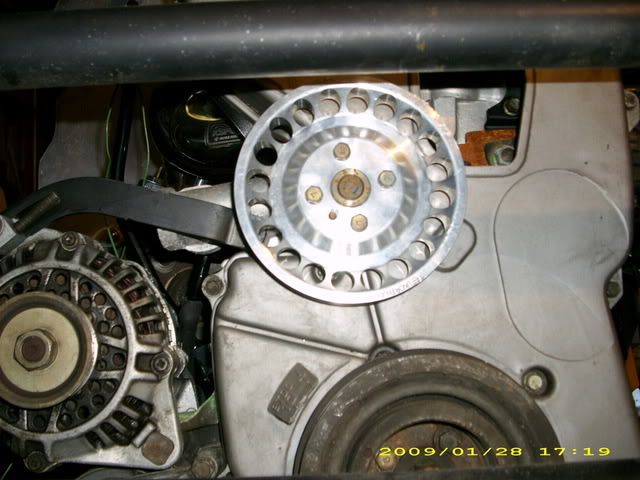 ECU Box - on the side is the MPI and CEL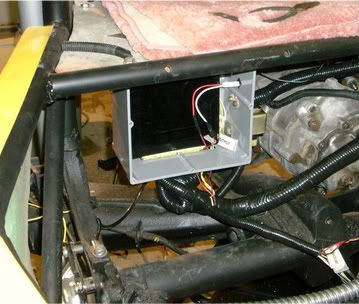 ECU Box with cover.
ECU Box with cover and crapload of wires (wires are stuff like gauges,blinkers,tail lights,etc )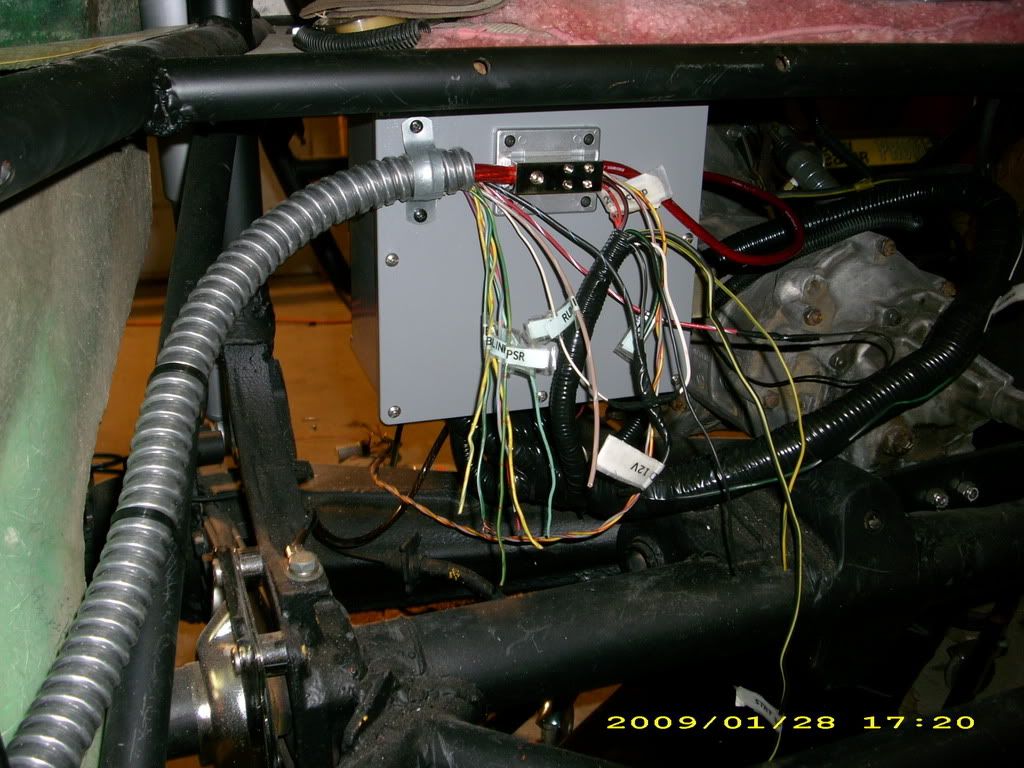 Comments