Part 9
---
Thermo housing:
Black RTV, gasket, and more RTV (you're using thin layers right!?)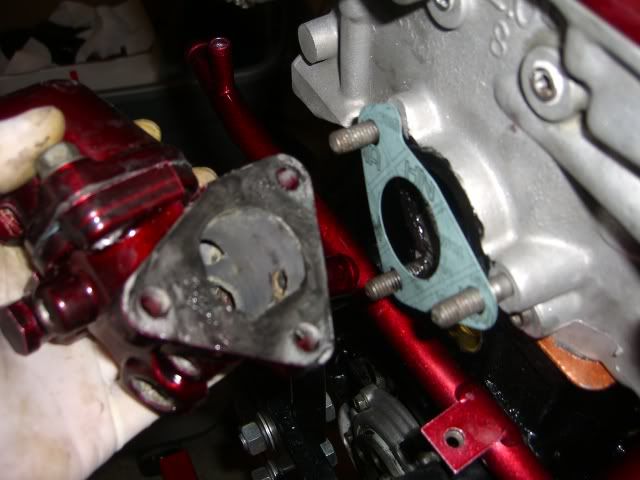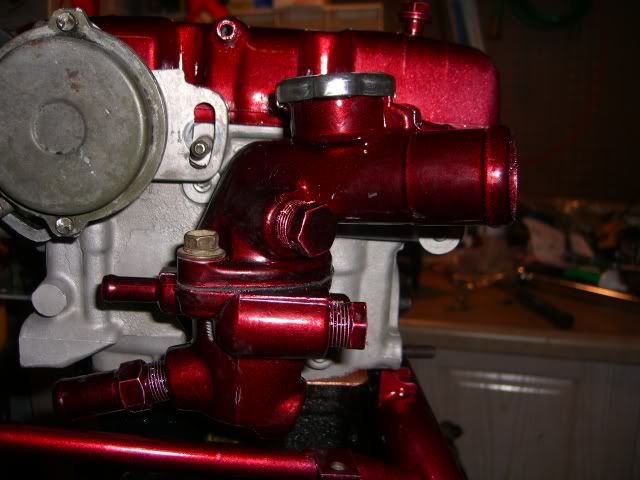 Turbo was all put together, so I just needed to clean off the gasket (get Permatex gasket remover, that stuff WILL TAKE OFF ANYTHING!!) and put her back together. I like using some copper high temp RTV on exhaust parts, some people don't, some people do.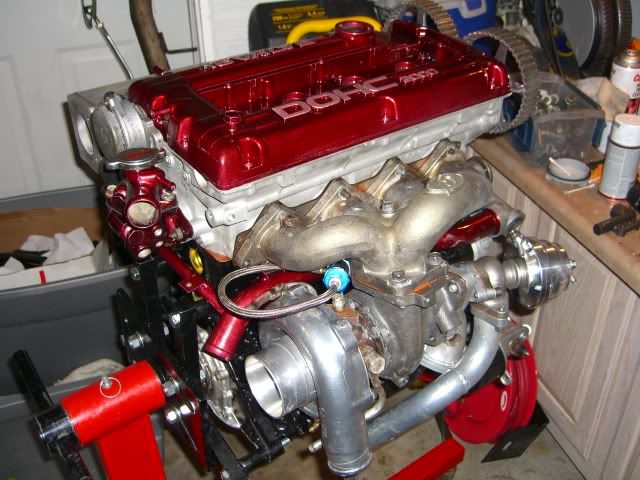 The shop put a plug in here as a precaution, since I'm running the oil feed from the head, it obviously has to come out.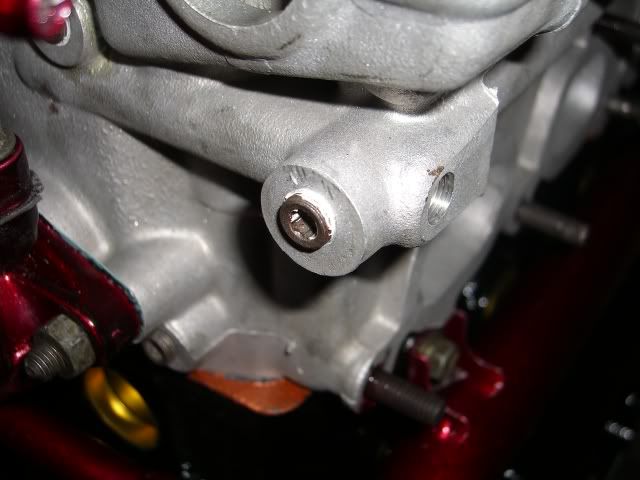 I had to admire my new valve cover

More updates later
Continuing on... I found a barbed 1/4"fitting for the water feed for my turbo. Put my autometer water temp sensor in and put OEM sensors.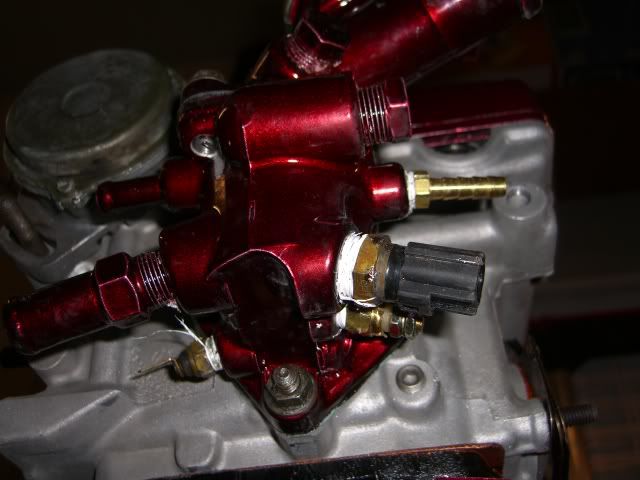 I put my JMF coil pack bracket on. I had to switch to two smaller 10mm bolts to fit it on.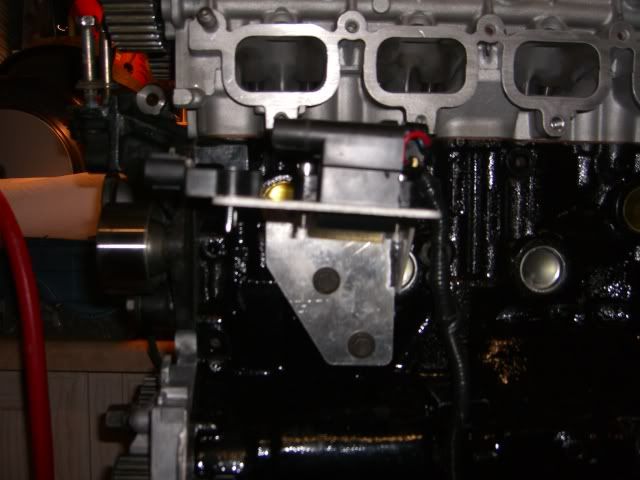 I guess I'm just another victim of rushing, even though I've tried to take this project as slow as I can. I had to put the power steering bracket on and had to remove the water pipe to do it. I pulled it out and put a new layer of hylomar on there for good measure.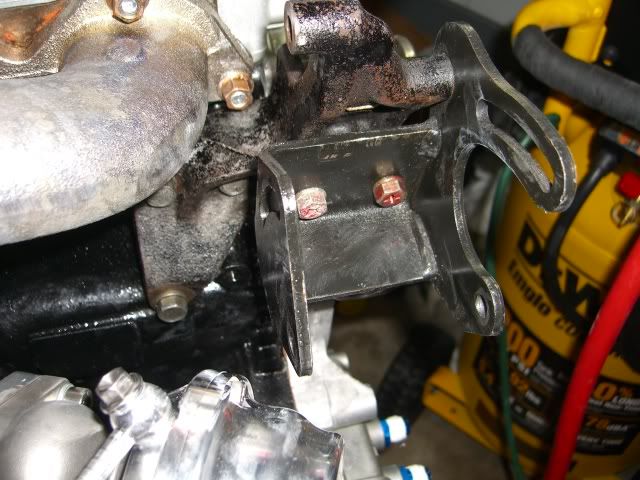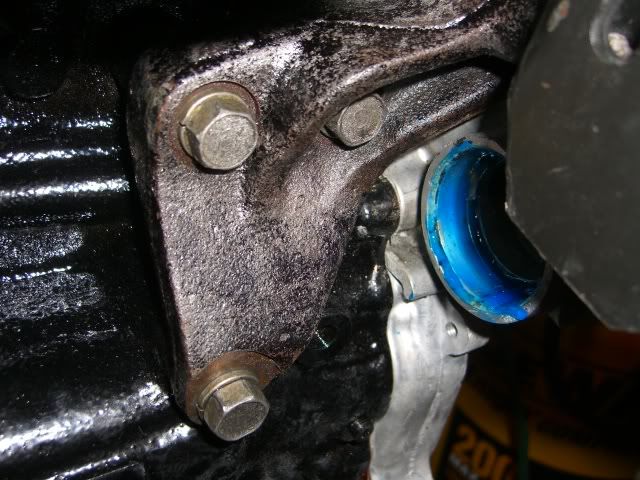 Bolted on the oil return line, First I cleaned off the crap on the oil pan with gasket remove (this stuff is really nasty, I got it on my skin and it instantly burned). I used black RTV and an OEM gasket along with the little 6mm bolts (yes defiant, one day I'll tap it to SAE

)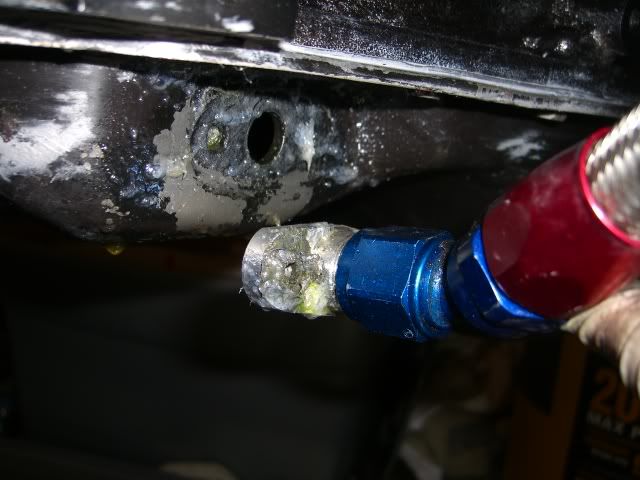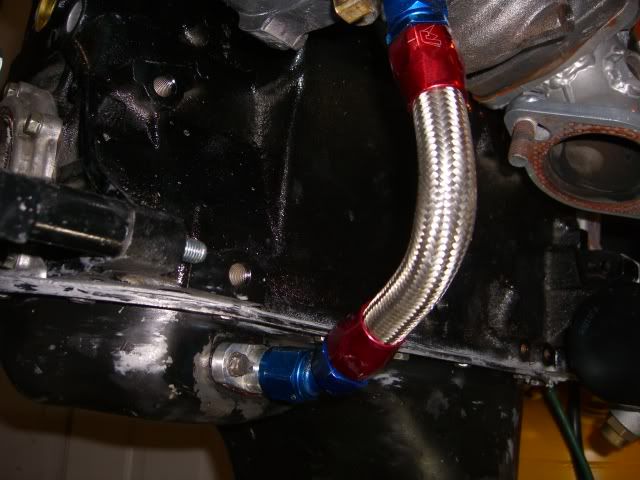 Comments