Blog Title: 1997 TSi AWD..stock..to...NOT!
Ok so a couple of days ago. I picked up a '97 TSi AWD for $2500! She's in pretty good shape, with only minor problems, and maintenance is already complied with


Anyway, in a previous life. She was an automatic, and the dude that I bought it from thought I was a good mechanic knowing that it was a swap, (I just looked at the cluster after seeing A/T temp light hehe

)

I'm going to post verbatim what he did (allegedly) to the car.


TOKICO BLUE SHOCKS
H & R LOWERING SPRING
NEW LSD REAR DIFF
NEW DRIVER SIDE AXLE
NEW FRONT BRAKES
NEW TIRES Z RATED
TIMING BELT AND WATER PUMP WITH IDLER AND TENSIONER
NEW 02 SENSORS
FIDANZA FLYWHEEL 7 POUNDS
CENTERFORCE 6 PUCK CLUTCH
NEW CRANK AND CAM SENSORS
NEW PLUGS AND WIRES, FUEL FILTER.
CAMBER PLATES FOR REAR AND FRONT.
PORTED EXHAUST MANIFOLD
B AND M SHORT THROW SHIFTER

Ok, so there's that. I questioned about the b&m shifter being discontinued, and he said that his friend gave it to him after sitting for like 5 years.

The shocks/springs are real actually, but I've got coilovers so it's not a concern.

Camber plates are correct, I'm glad he took care enough of it..

Crank cam angle sensor. I noticed it was the style that came on the '95s, so I'm thinking motor swap.

Ported exhaust mani....meh....I've got a new setup, which I will post a picture of.



That 6 puck clutch? GOT to go, way to chattery and clanky for daily street driving. For me anyway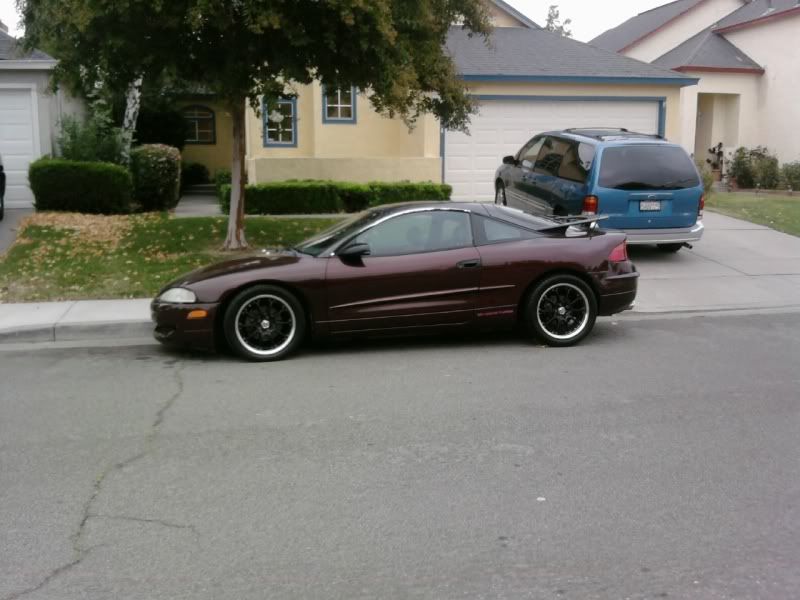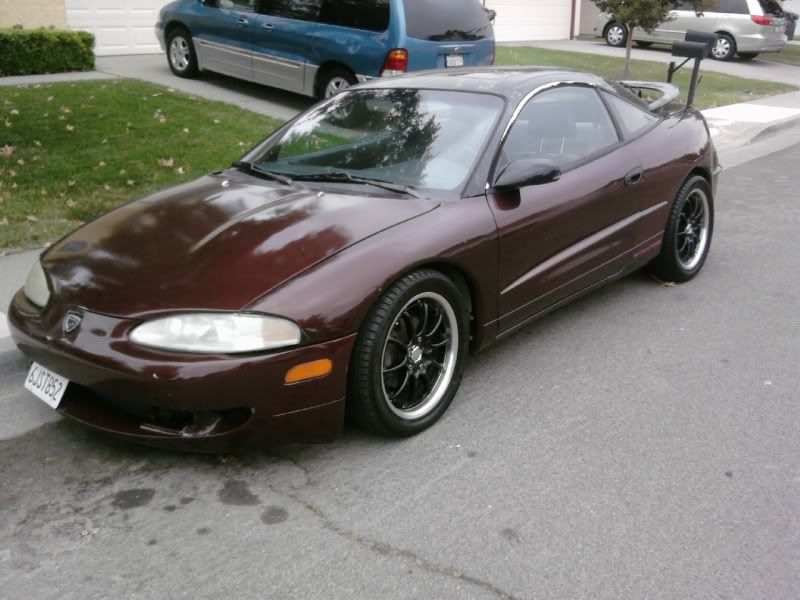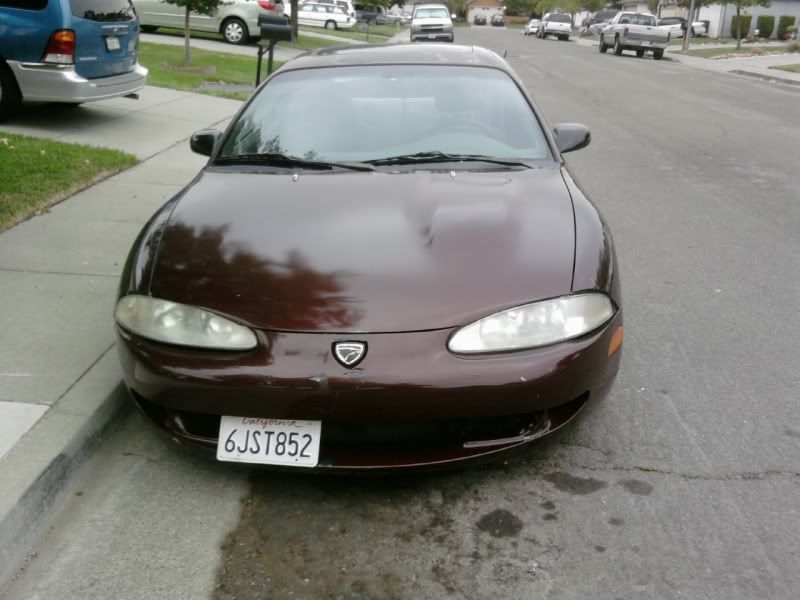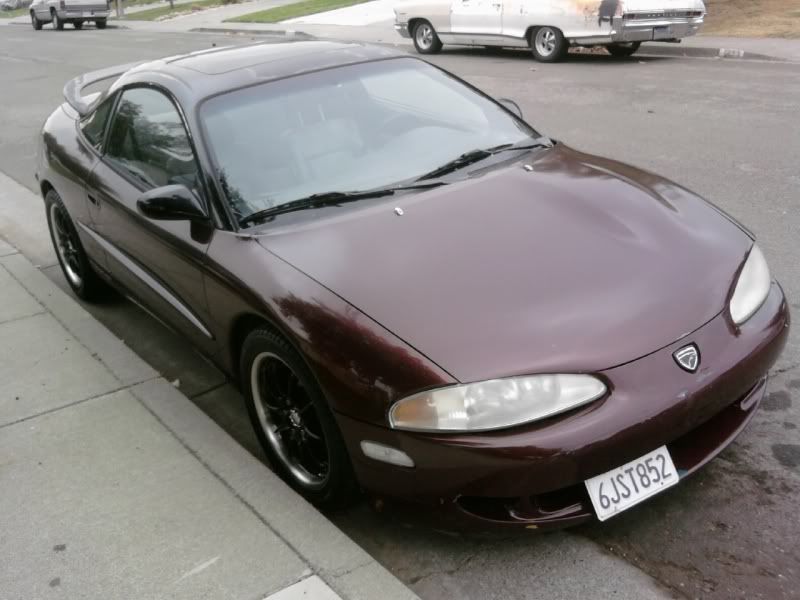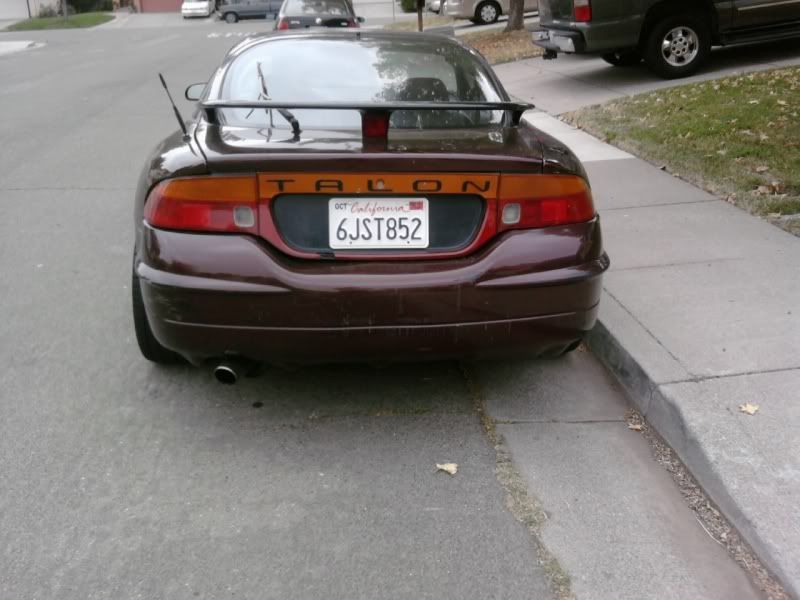 The talon is about to get a heart!!
---
Alright, here it is.
I've had
most
of the parts for my motor swap, pulled my motor roughly 10 or so days ago, of which I rented a car for my parts needs and to go to work, it's stacking up so it's time for my motor to find it's new home.
for the past few days I've been waiting for a new flywheel, my old one's bolts are super uber doublemint hercules'd on....or probably red locktite, and I don't have a torch.
ANYway, I figured I should not spend all this money and not swap the flywheel with a new one (ACT streetlite btw).
So my goal today, from my motor sitting on the ground (on wood) to bolted in the Talon awaiting an initial tune...I'm not going to sleep (I work nights) until I have dropped the motor in and bolted it up.
Depending on time, I will also be completing everything else, all the connections, driveshaft, axles, crossmember...the works
Still have to wire up my maft, to make things easier, I'm just going to pull the harness through the firewall on the passenger side before I drop it in. It is soooo much easier wiring anything while the motor is out, not impossibly difficult while the motor is in, just a lot easier while it's out
This is while I was pulling out...haha...get it?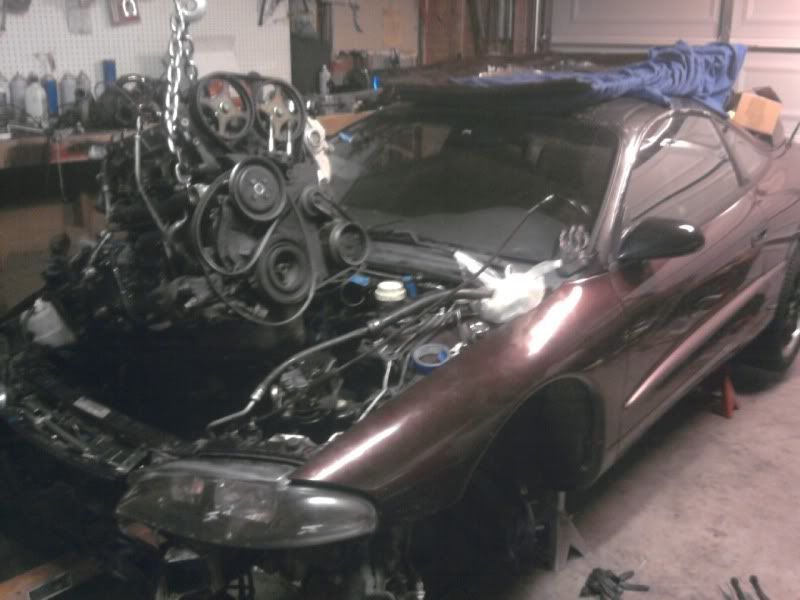 I'll try and get more pictures, I broke my digital camera and have to use my phone.
Drop me some questions and I will gladly respond

Comments