Blog Title: DSM Cocktail project
Firstly let me introduce myself.

My name is Leo and I live in Sofia, Bulgaria (Europe).

I have been building my car since 1997 and so far the car looks like this:

A 99 GS (euro spec - 141hp 4G63) with 97 GSX drivetrain and 91 6-bolt, 1G engine wiring harness and 1G eprom ECU.

This week I start my engine build after almost a year of gathering parts. My goals are to make it around 500 crank hp, but everything over 400 crank hp will be success. Here in Bulgaria we don't have a good gas. The best one is 100 octane which is something like your 93 octane gas.

I hope this project will be interesting for you and make you comment/help me out.
10 months later the engine gets back in the bay
---
This sundey me and 3 of my buddies, armored with a heater, dry food and drinks went into the freezing garage to put the engine, tranny and transfer case back where they belong
A shot of the painted and polished timing covers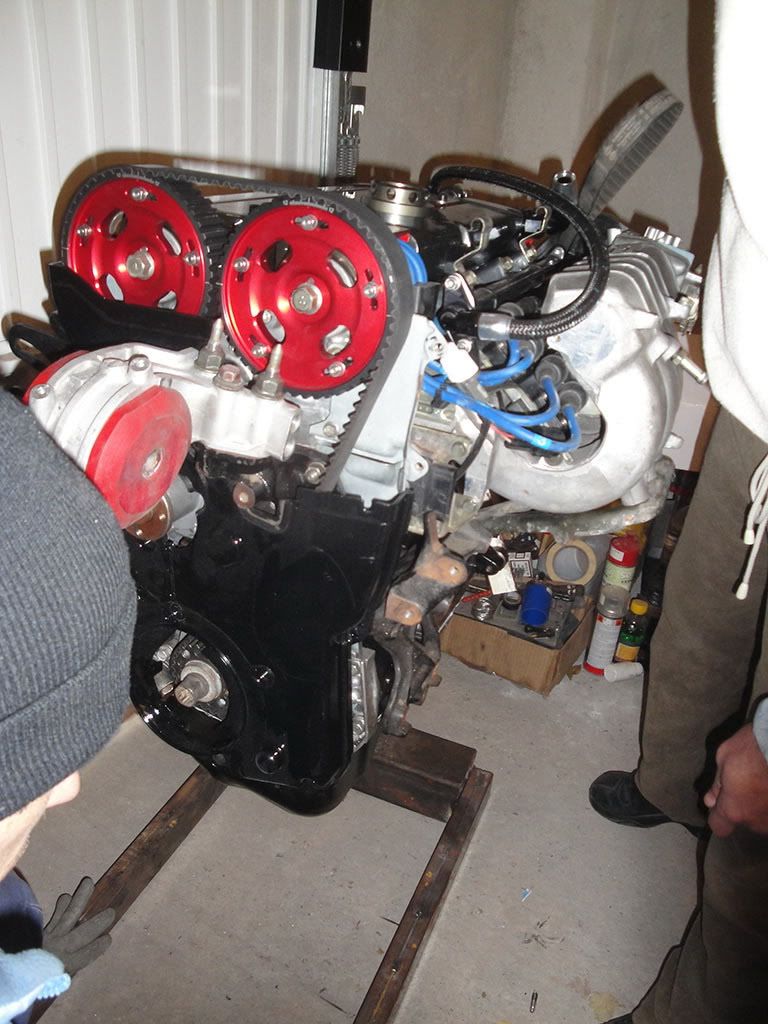 Finally the engine is back in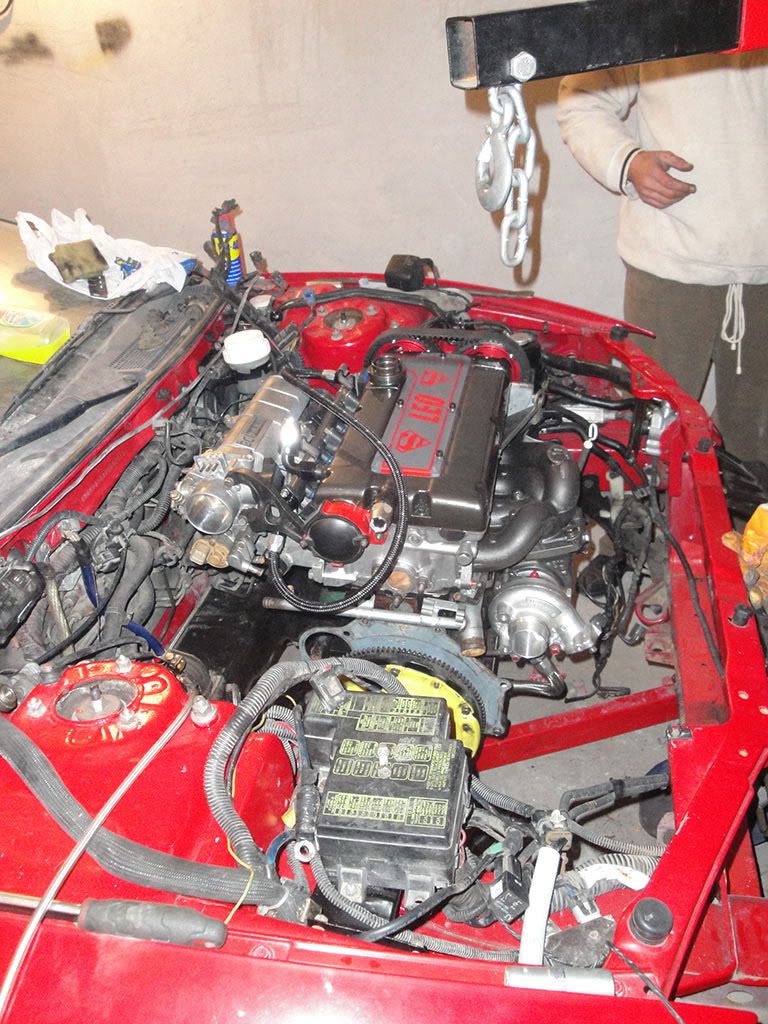 Tranny and transfer case now in place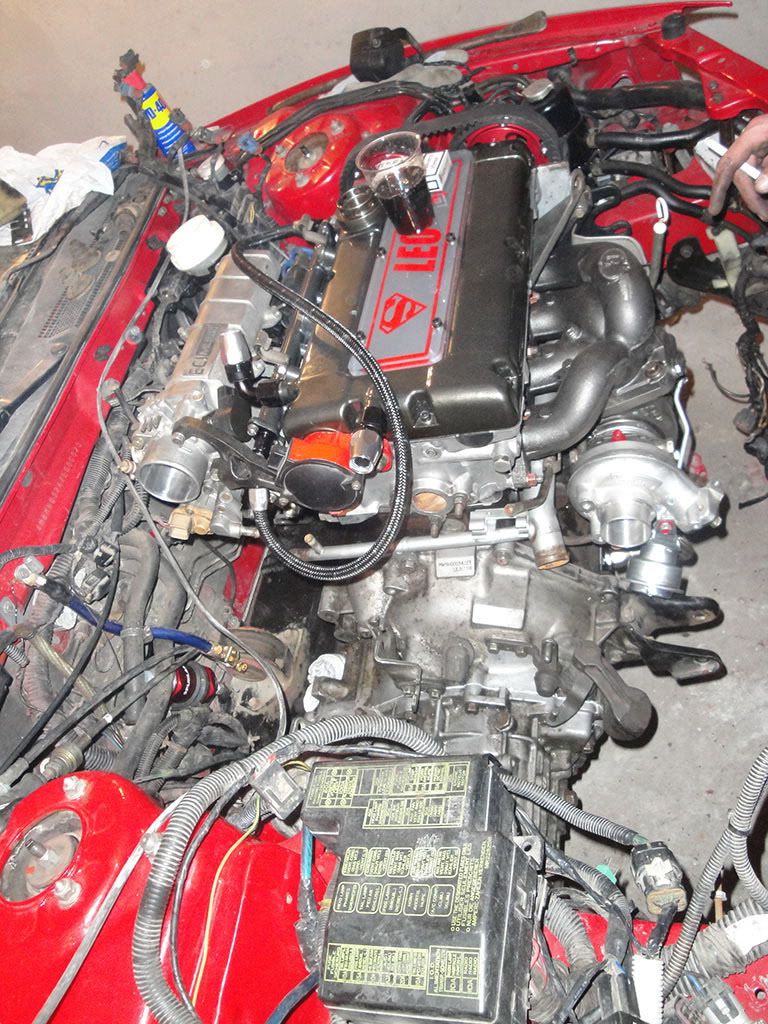 Downflow outlet of the 68HTA. I think it will clear from the radiator fan.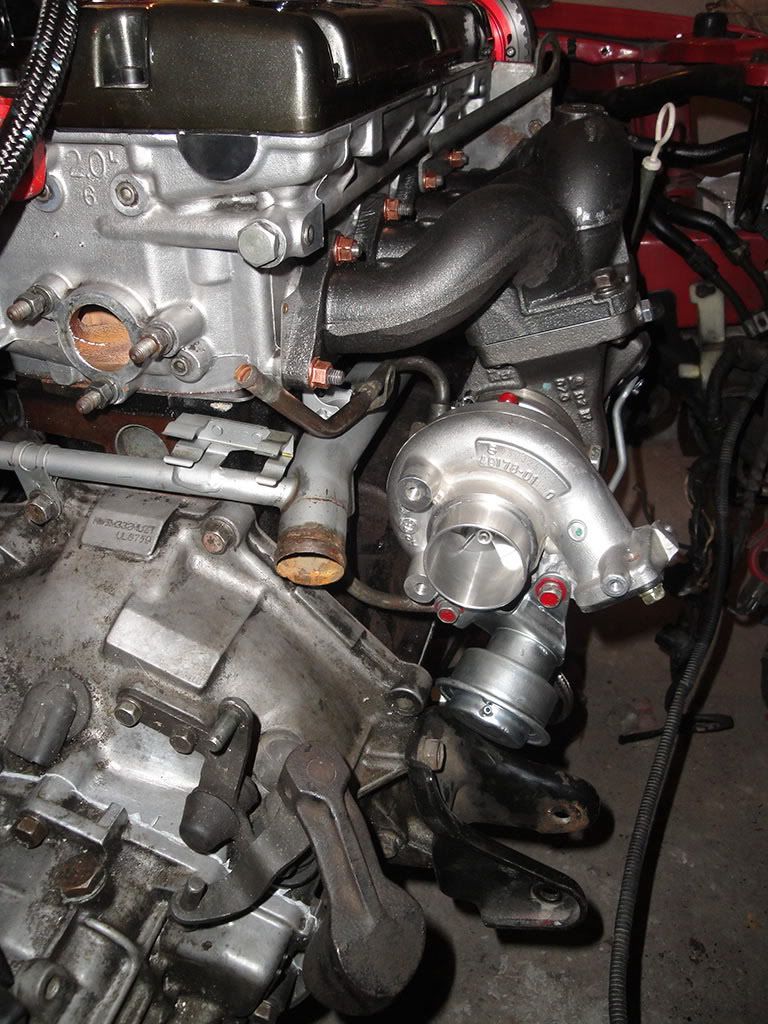 When installed the front mount we got a lot frustrated - will the wastegate actuator interfere with the mount? Luckily it was 1-2 mm away from it so they will not touch...whew...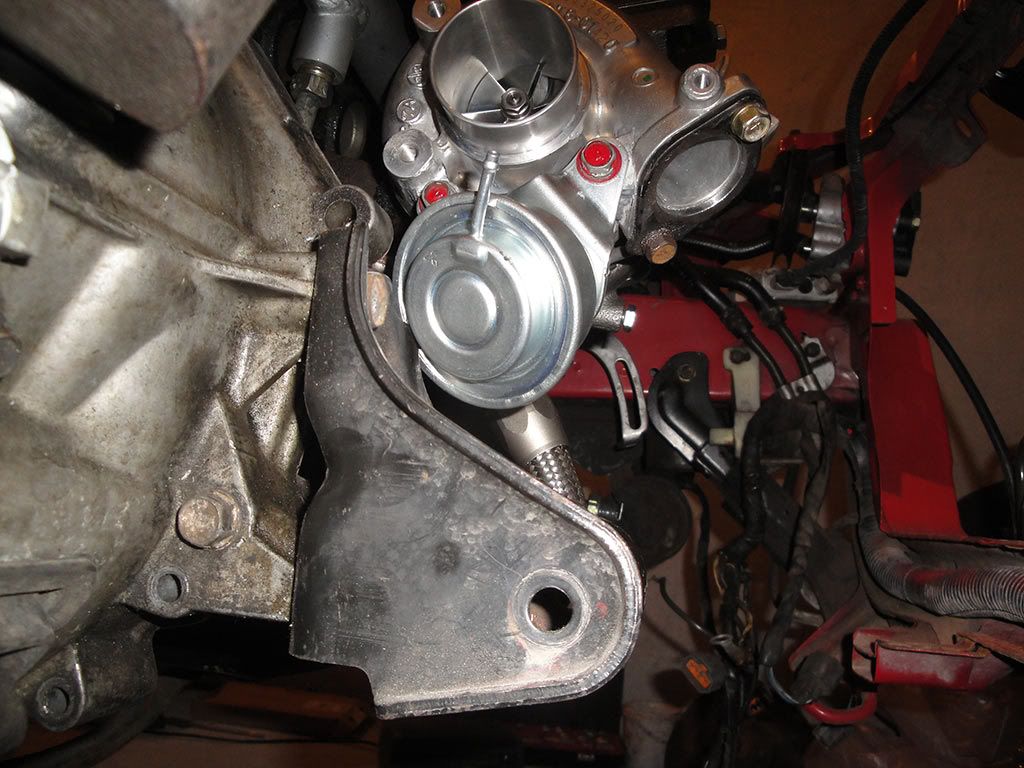 Comments