Blog Title: DSM Cocktail project
Firstly let me introduce myself.

My name is Leo and I live in Sofia, Bulgaria (Europe).

I have been building my car since 1997 and so far the car looks like this:

A 99 GS (euro spec - 141hp 4G63) with 97 GSX drivetrain and 91 6-bolt, 1G engine wiring harness and 1G eprom ECU.

This week I start my engine build after almost a year of gathering parts. My goals are to make it around 500 crank hp, but everything over 400 crank hp will be success. Here in Bulgaria we don't have a good gas. The best one is 100 octane which is something like your 93 octane gas.

I hope this project will be interesting for you and make you comment/help me out.
Ported turbo install and a surprise!
---
This was done yesterday:
Ported turbo. How does it look, guys? Does it need more porting?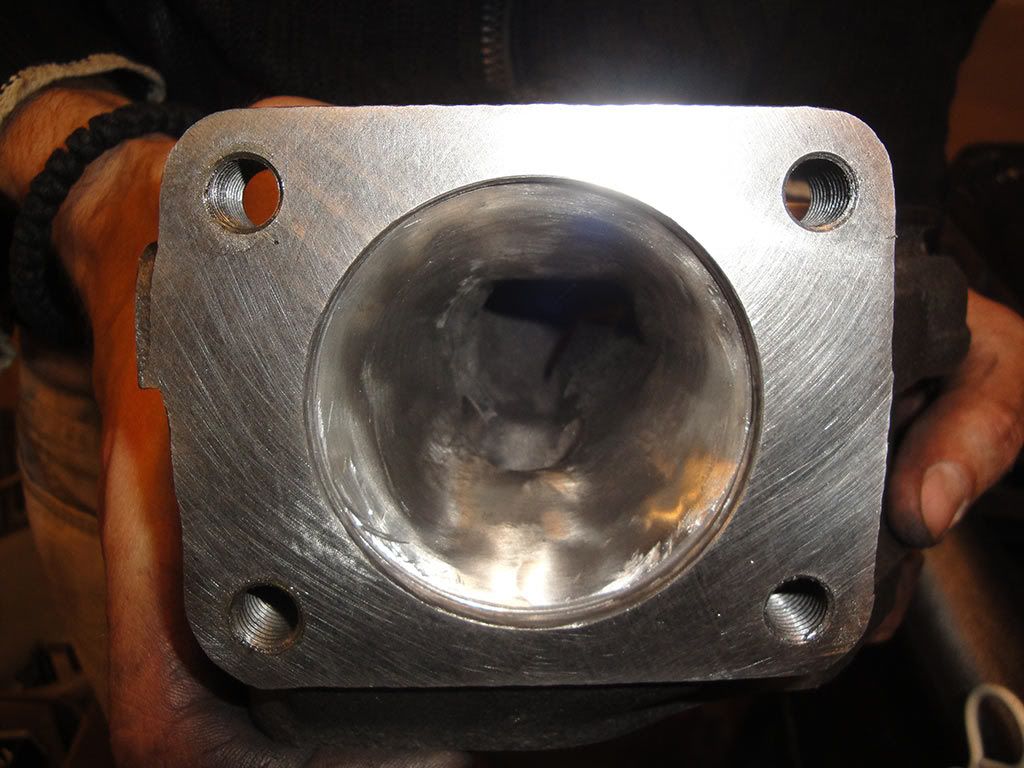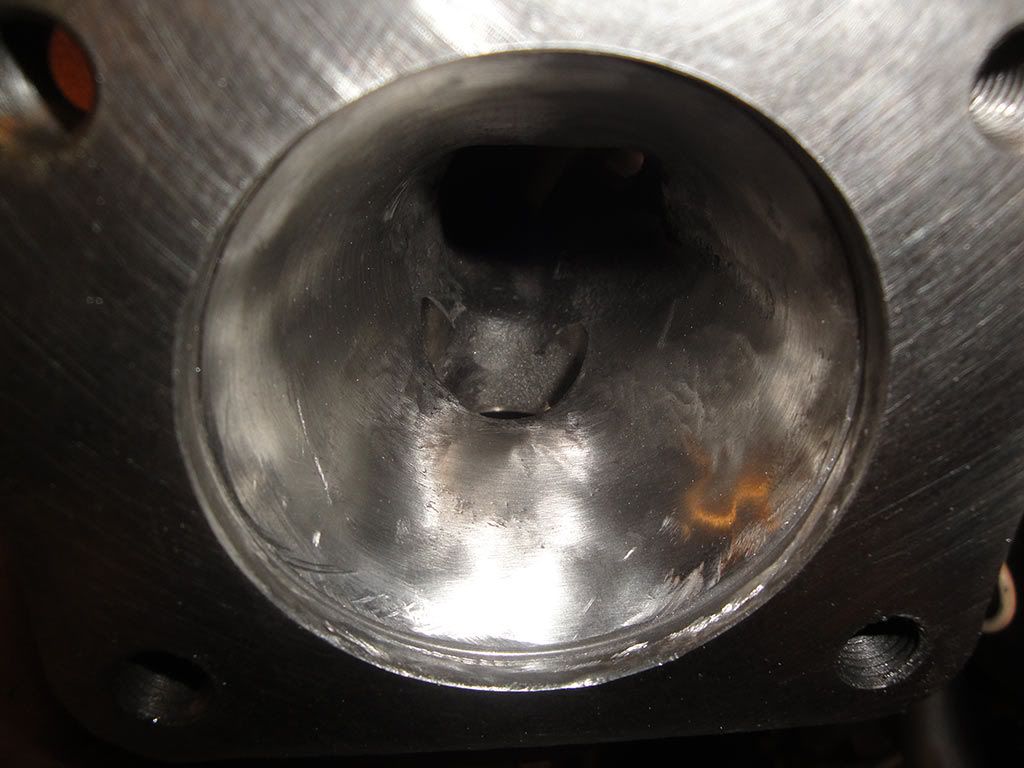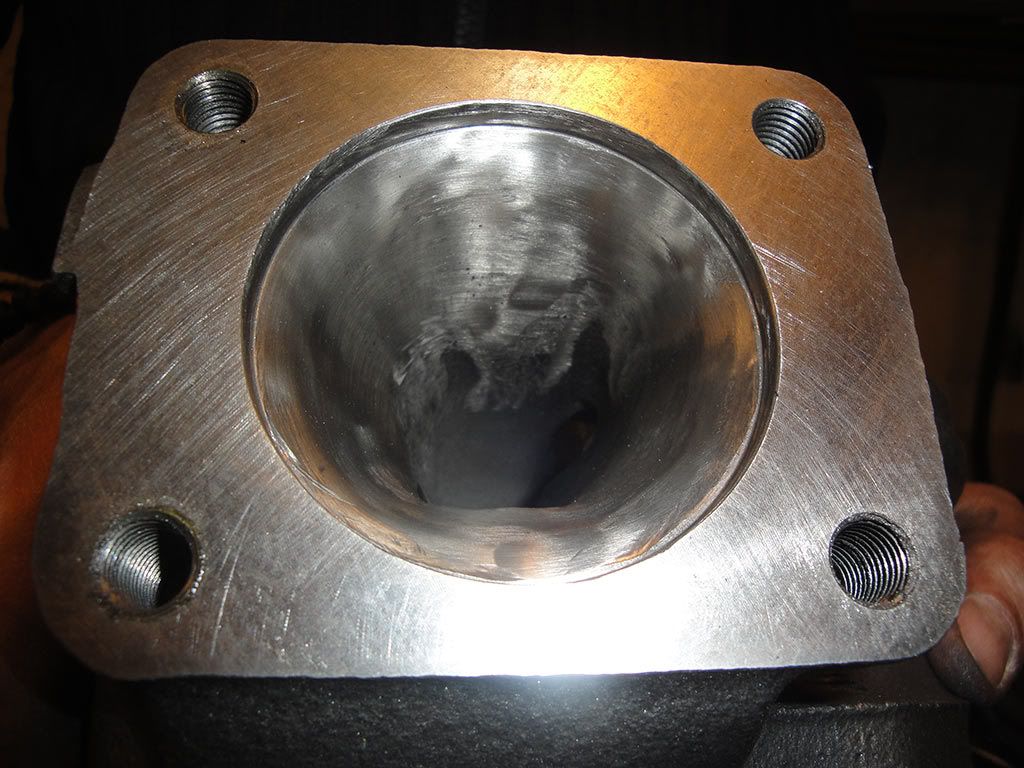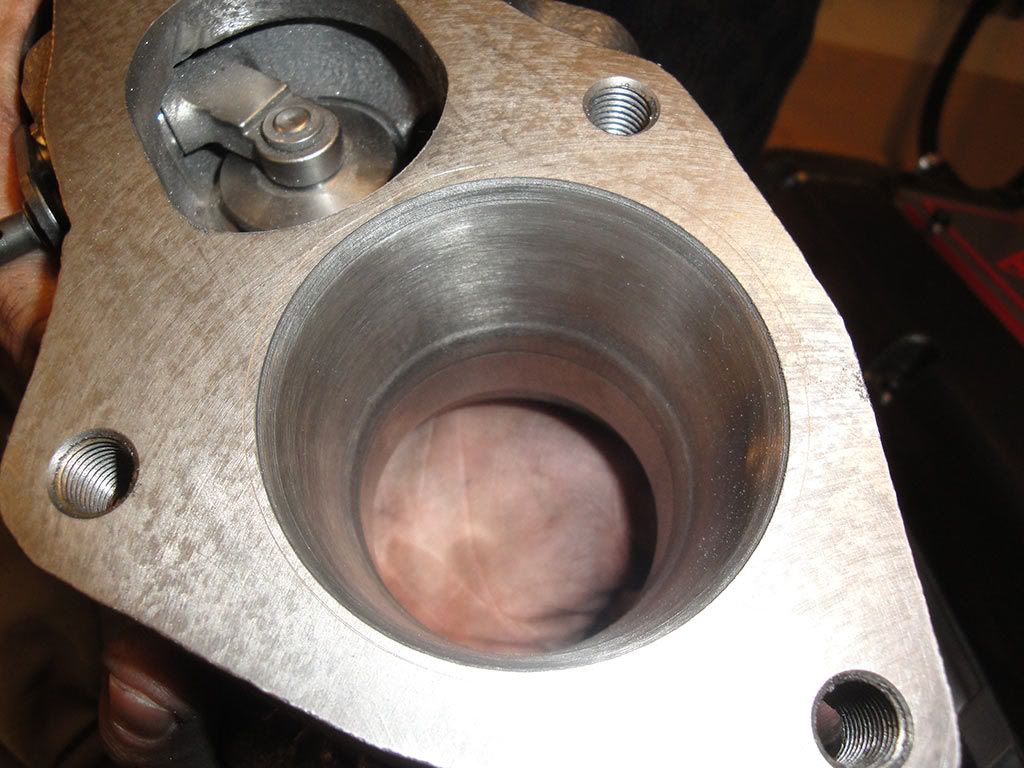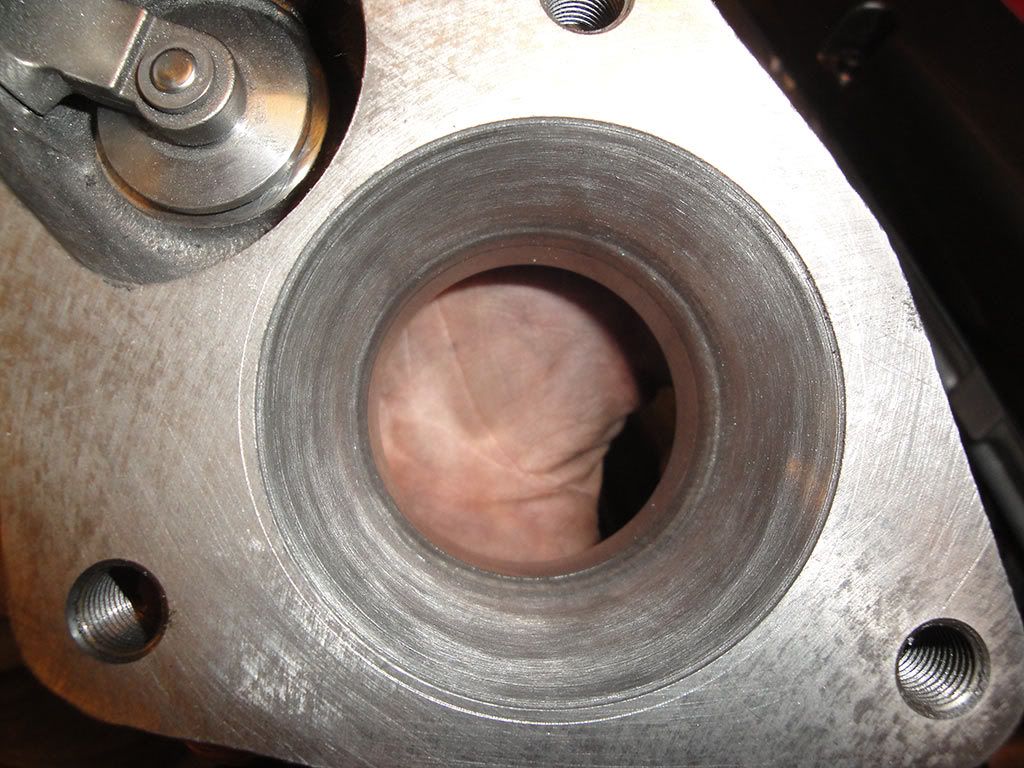 not fully 90 degrees opening, but it is a lot better than stock.
STM Oil drain kit. Does this look like a proper install? Tried to put the straight fitting on the turbo, but they do not match with the 45 degree on the oil pan. The hose had to be S shaped which didn't seem right, so I put it that way. What do you think. Will it drain fine?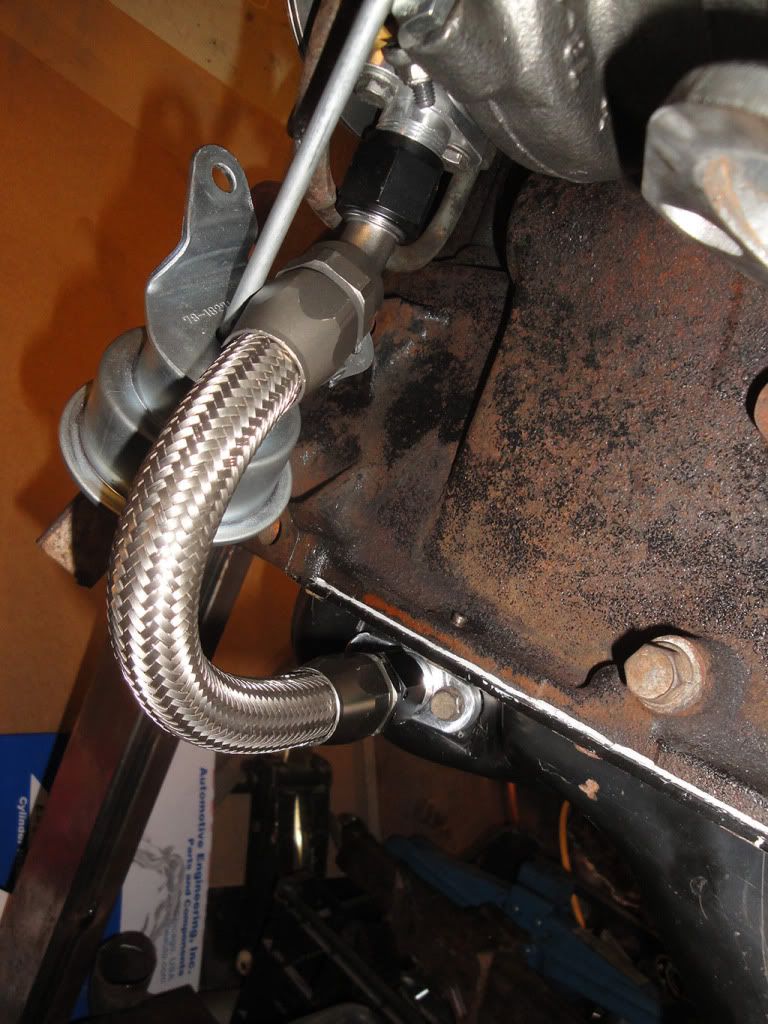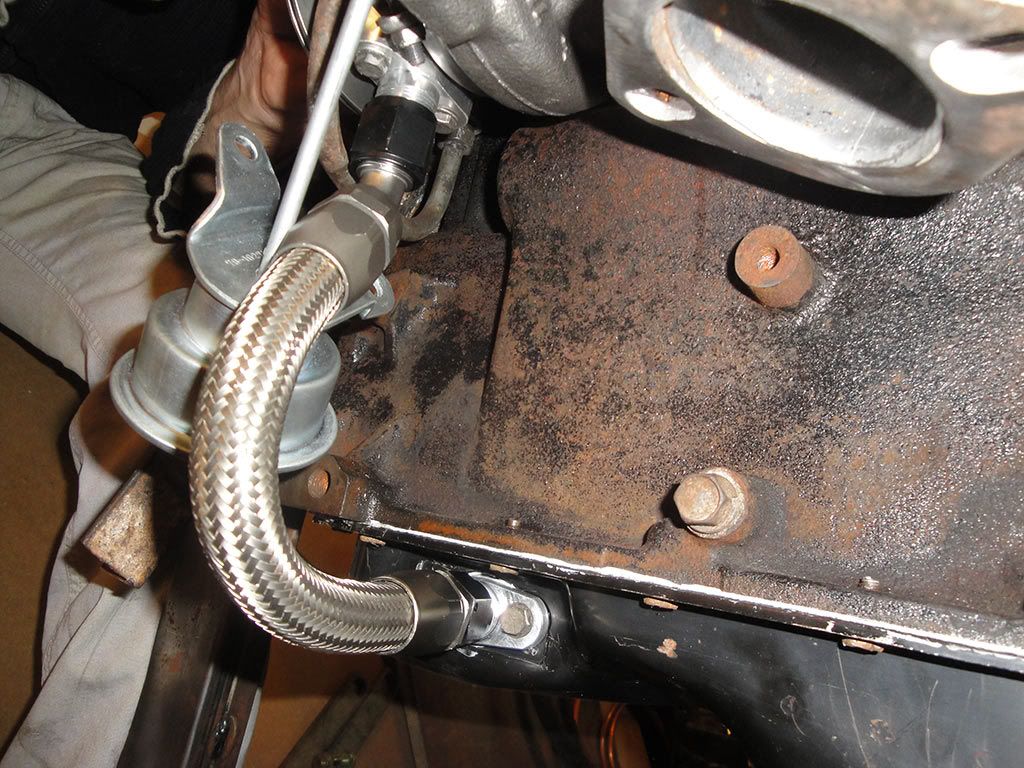 o2 housing - got it from a guy here on DSM tuners. It was supposed to be punishment racing, but I guess he lied in his ad.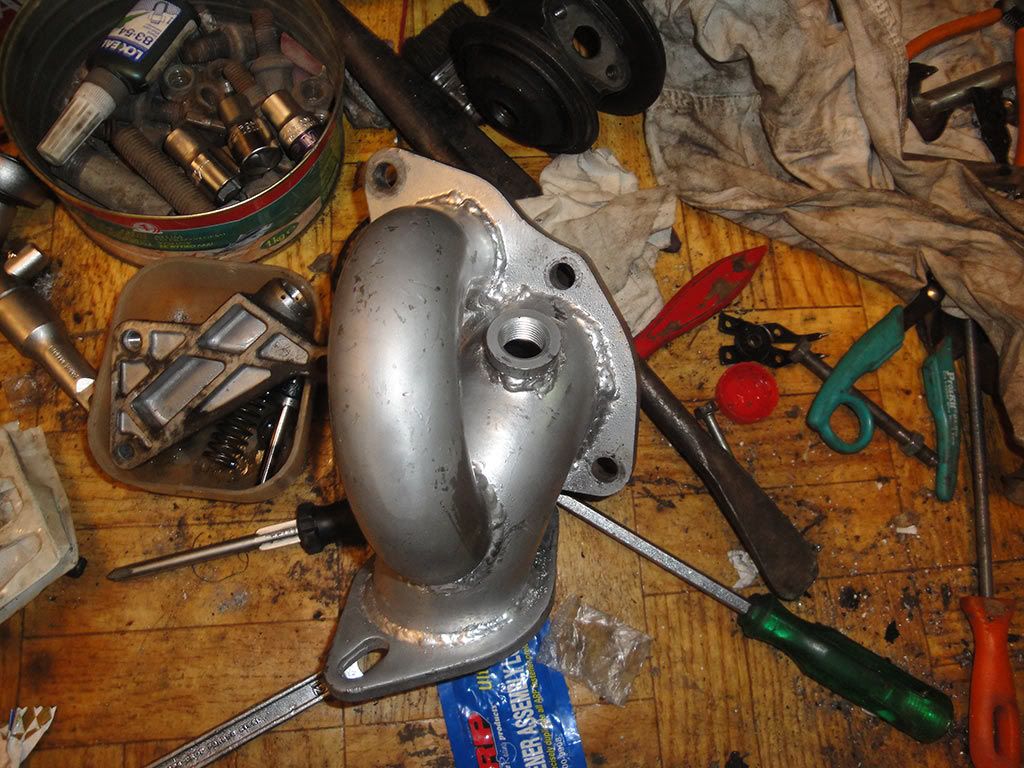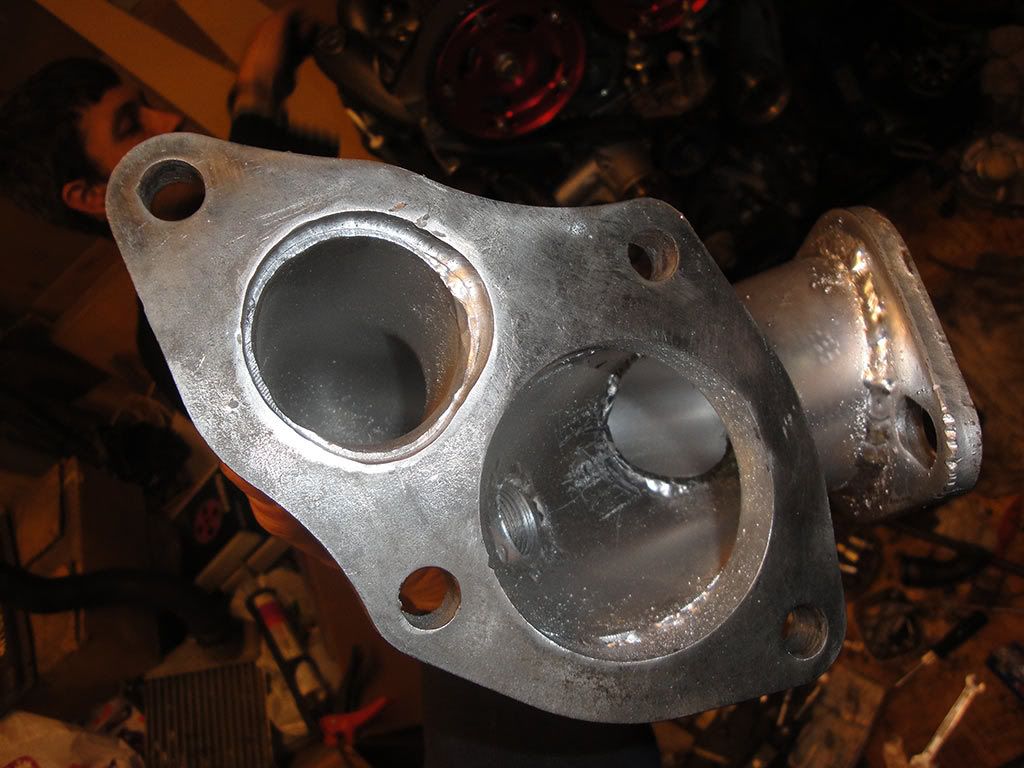 So what happens now is there is so little space between the o2 and the steering pump bracket that the oil dipstick had to be bent a dosen times to fit in between.
The turbo on the manifold. I just love the FP Race
We are fabricating the compressor housing of the turbo so it points downward-ish.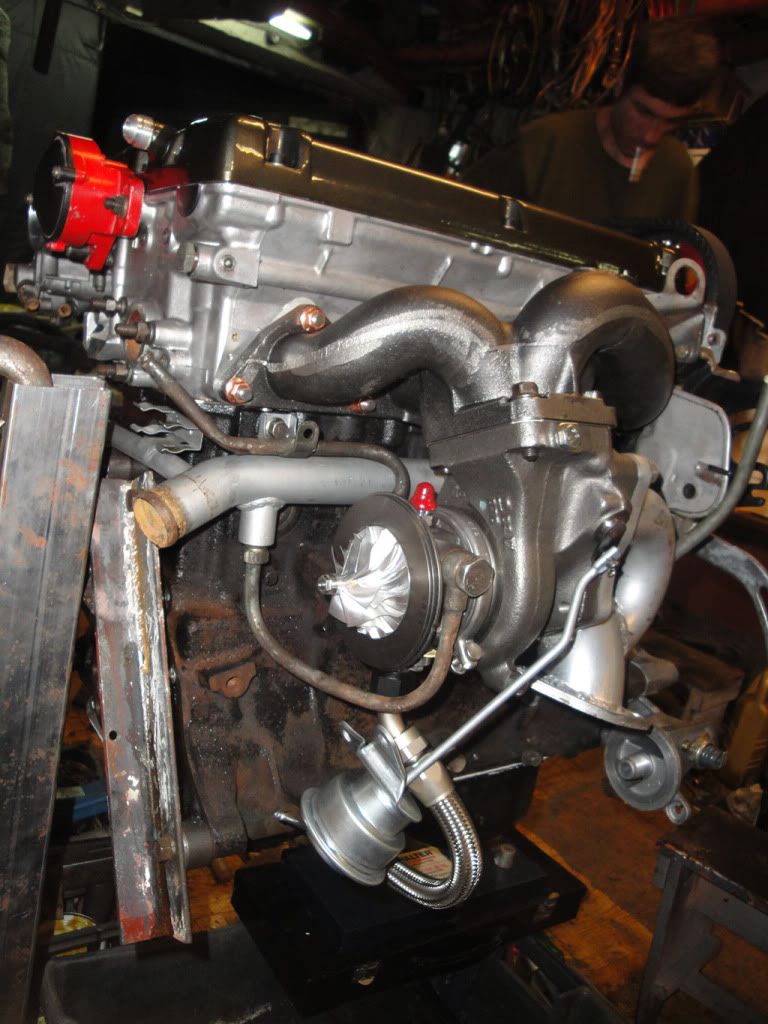 EGR blockoff plate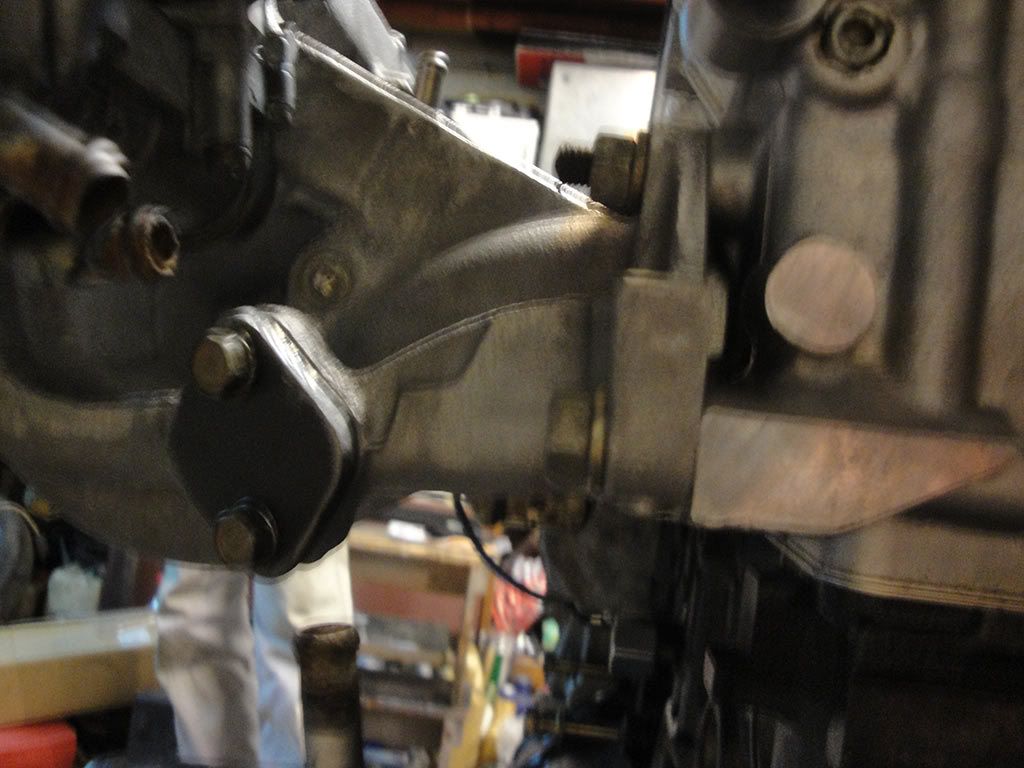 The NT polished throttle body. The bracket used to lift the engine is different from the turbo TB so it had to be changed as well. Luckily we had one from the NT engine...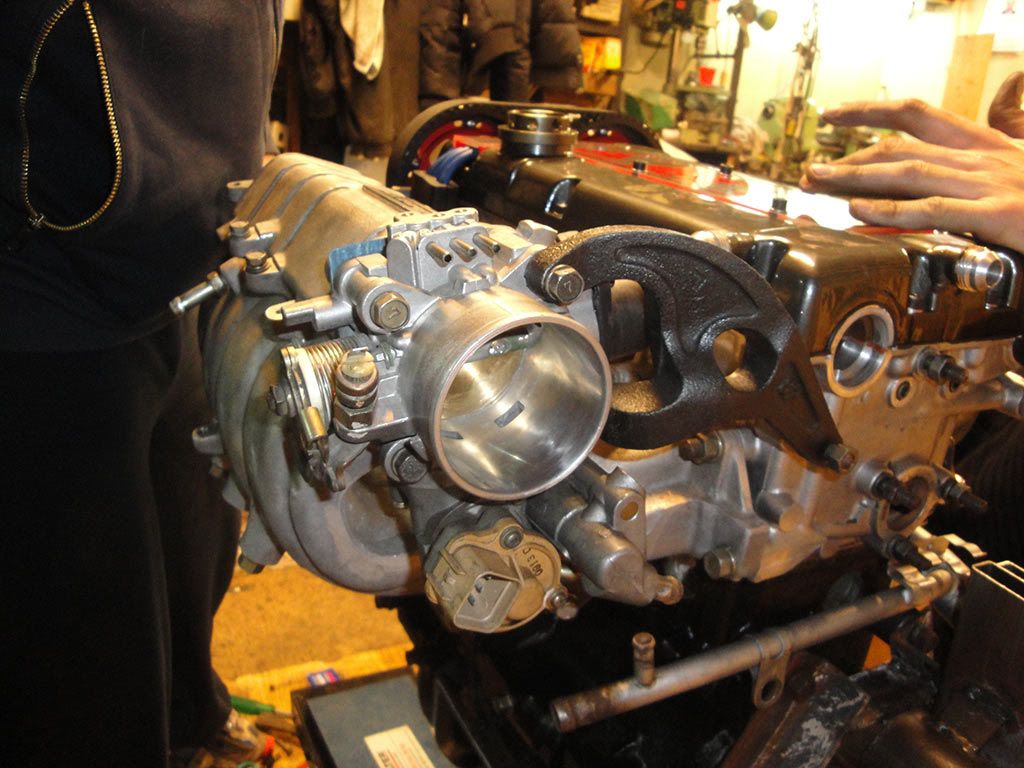 And lastly - I got a surprise! A custom spark plug cover with my name on it. My nickname over here is Superman and they decided to put his logo. I personally don't like the red line and the superman logo, but will stick for a while with it. The cover itself is gorgeous, doesn't look so on the pictures though. Plus a blacktop CAS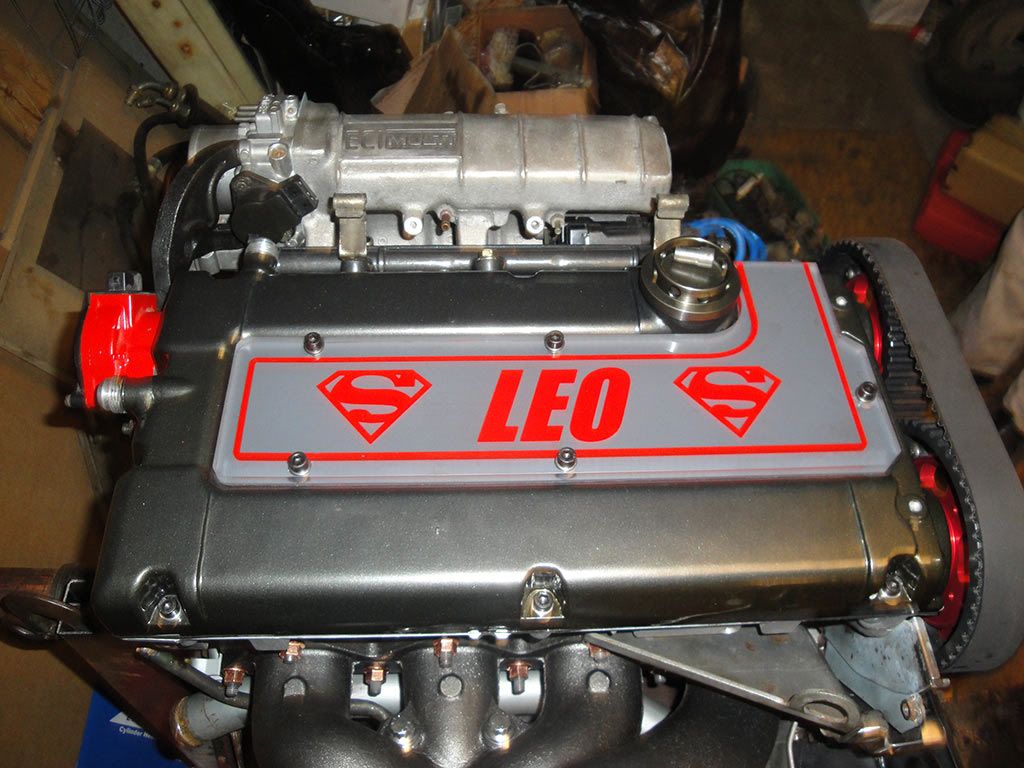 happy superman
Comments