Blog Title: TrboBLU - Project Ricecar to Racecar
TrboBlu, named for the license plate that is on her, came to me as a hacked up hot mess. I swear there was not a single bolt or wiring harness spared in the rice-attack of the previous owner. The car was rot free, so figured she deserved another chance at life.

This tracks the ground up semi-restoration of this Kona Blue Pearl 1995 Eagle Talon TSi AWD.
Some notes...
---
Well, the car has about 19 miles on her. Drove around town looking for a place to do an alignment. The first place said they wouldn't touch it because of the lowering springs. Ended up at Belle Tire. However, they couldn't get to it; so she goes back Tuesday.
In the meantime, messed with the damaged CF hood a but, fixed some odds and ends on the car.. like a new lower radiator hose. Hope to get this alignment done asap so that I can start pulling logs from Link and get some tuning going on.
On a good note, though... it wa 97º on Saturday and the car's temp stayed perfect!
And now...The attempt to making an ugly, damaged CF hood less ugly... but still failed. She'll get a new hood next year..
It was a $25 hood... Bought it damaged. Had 2 big cracks on both sides and pieces missing along the top edge. Also had some cracks on the underside. I repaired them using epoxy, then carbon fiber fabric and resin. Sanded it down... but all I have is spraypaint and cannot for the life of me get it to spray evenly on a panel this large. Anyways, has this hood on the white car for a few years, as well. No re-cracking! It's just ugly.

Pics from when it was on the white car:
And one of the decal on the window
She was also left out in the rain for the first time in over a year. Basically to test for water leaks.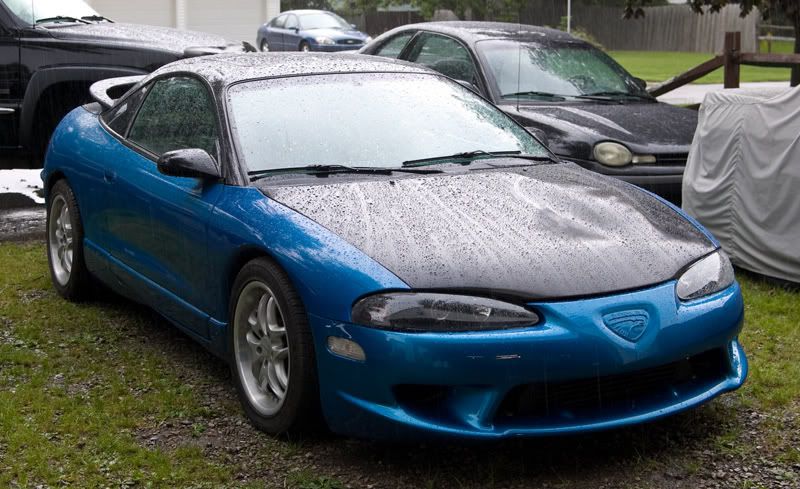 One last note: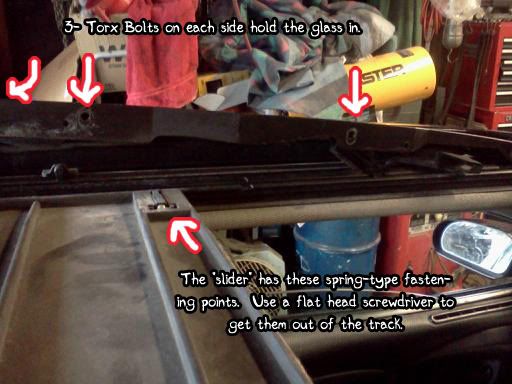 Just an FYI for those who may just be interested in sunroof glass or sunshade replacement. You do not have to remove the whole assembly.
Comments