10's on a 50 trim and stock bottom end update 2
---
Some more thing I have taken out of the car:
Heater
Cut off the tube from the water pipe that goes toward the firewall and welded the hole shut.
A/c compressor bracket that bolts to the back of the block
A/c fuse box
Hacked the driver side motor mount bracket and took off the piece it bolts to on the front of the block.
Took out some wiring like for the washer pumps, a/c fuse box, etc.
Glove box
The car is almost ready for its first few passes. I am waiting on some parts that are being tig welded for me. They are supposed to be done on Wednesday. Once I get them it will be ready to run. Then I have to get some rims/tires to put on it. Right now I am going to try to find somebody I can borrow stock wheels from. I also have to find somebody I trust to drive the car for me. I broke my knee a few months ago and there is still quite a bit of pain in it. With it how it is I doubt I can drive it like I need to at the track. I wish it was my right knee then I would just nlts every shift.
All I have left now is to put the exhaust manifold and throttle cable on the car.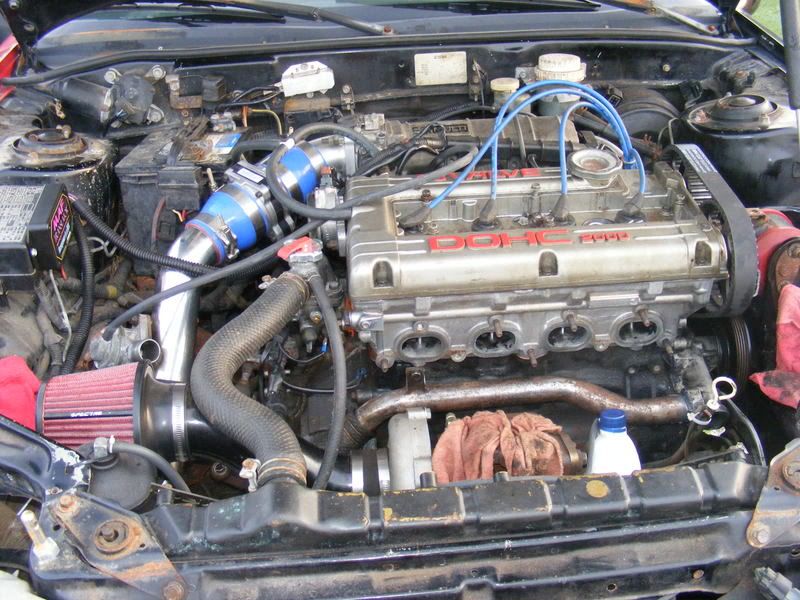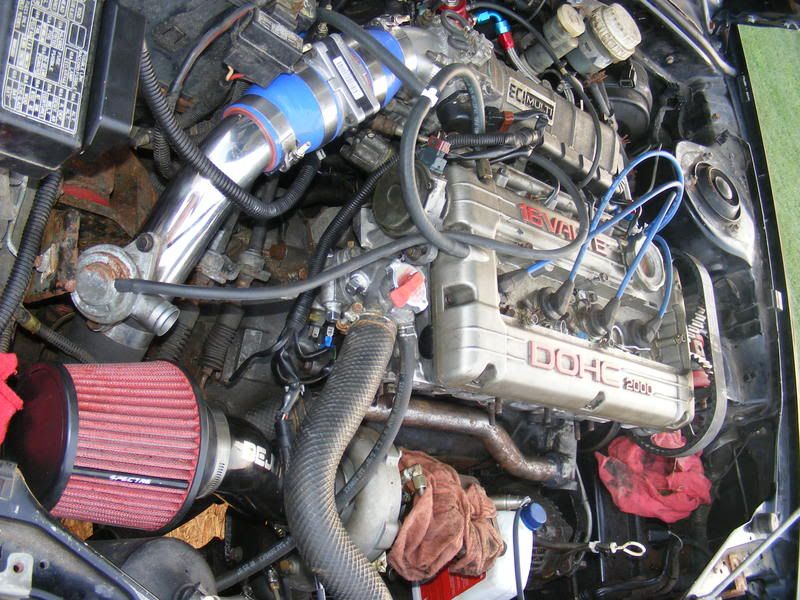 My home made catch can.
Comments